July 5, 2019 3.23 pm
This story is over 35 months old
Ben Poole: More tickets released for Oliver! at Lincoln Cathedral
Here from the director about the hard work behind the scenes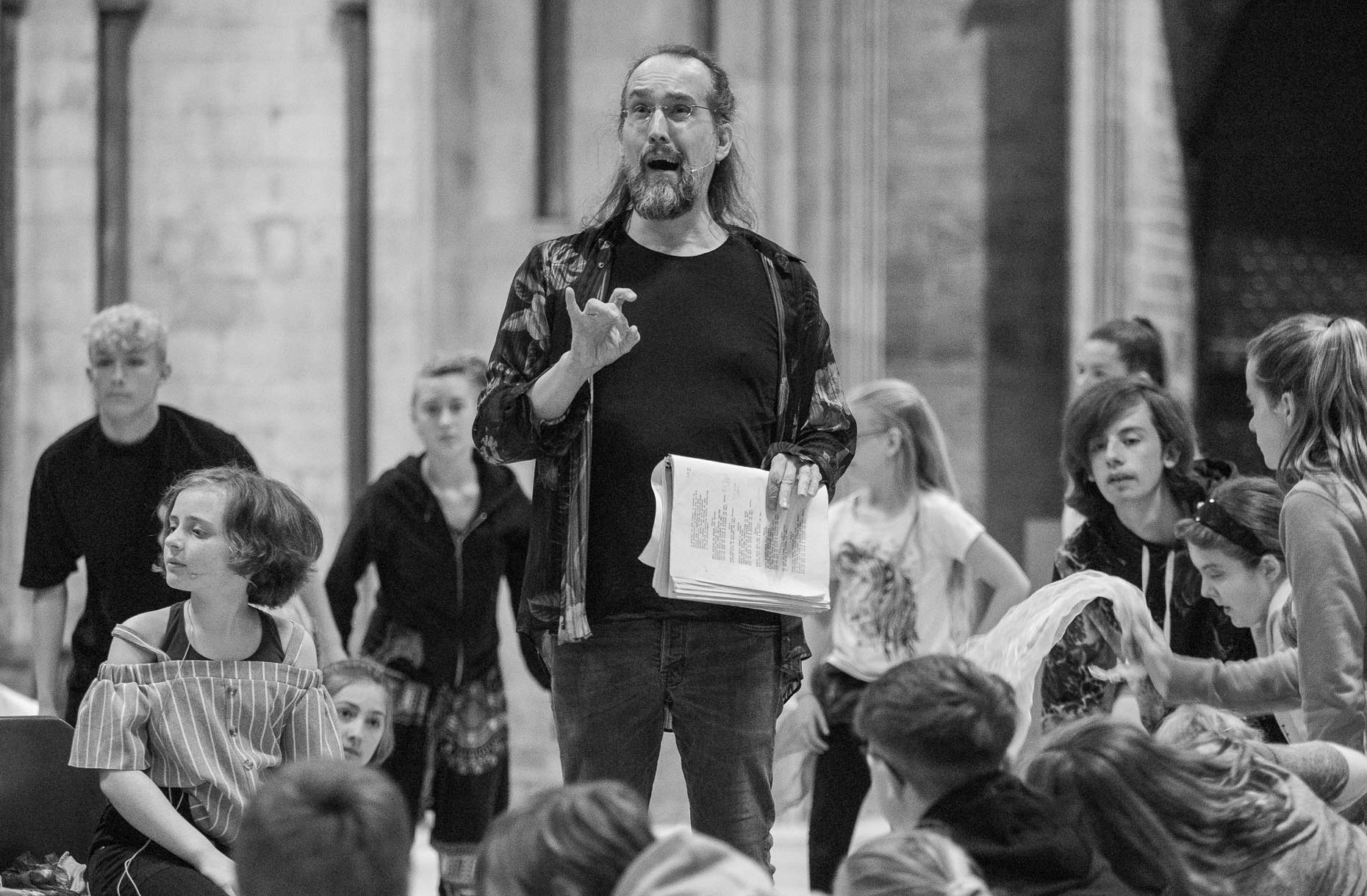 If you haven't yet got your tickets for the biggest theatre event of the summer, then fear not. The team behind Oliver! at Lincoln Cathedral have made more seats available so more people get the chance to experience what is sure to be a spectacular show.
As the director of Oliver! I am prepared to be rather bold and take, what I guess would be described in sporting circles, as 'the flack', 'the stick', 'the pelters' when I tell you that when you arrive at the Cathedral next month to watch Oliver! you're in for a really special experience.
After previous sell-out runs of Jekyll and Hide and Jesus Christ Superstar, it was time to up the ante. The cast of Oliver! I'm sure would validate my bolshiness. Leo Tolstoy said that If you look for perfection, you'll never be content. I'm never content.
There are many ways in which Oliver! is different to previous shows. Not least because it is staged in the round.
The audience surrounds the stage on every side to create a truly intimate experience. Wherever you may find yourself, you are immersed in the performance itself, in every single scene.
I love to see people's faces when I show them pictures of how the stage will look, the lighting, the props, the ensemble and of course the audience. I've lost count of how many times I've heard the words "Oh! Oh wow!"
Now, I can write and keep writing about the stage, the lights, the incredible live orchestra, and the amazing setting of the cathedral nave, one of the most beautiful buildings in the world. But I'll stop. We have been working tirelessly as actors to create something memorable and unique.
If the audience is to be immersed in the workhouse, in Fagin's den, in the Three Cripples pub, then it is the actors who will achieve this. A great actor says honesty isn't enough for me. That becomes very boring. If you can convince people what you're doing is real and it's also bigger than life – that's exciting.
Working with some fantastic talent, and working them extremely hard by the way, has afforded us this. We want make it bigger than life and take you away somewhere else. And I know one thing for sure, you're going to have a wonderful time!
We have more seats in the cathedral than ever before, and the way in which Oliver! is staged means you'll have a much enhanced view of the performance. There are no bad seats!
If you're coming by yourself or with a friend, please do go through the website. If you are coming with the family or in a larger group we'd recommend you either call the cathedral or visit the cathedral shop. They will help you sit with each other and enjoy the show with your party.
The simple fact is these new tickets will sell out, so heed our advice and get them as quickly as you can!
You may be able to see from the pictures in this article the hard work, the tough grind, and in some instances the quite literal back breaking effort, our actors are putting in to create an amazing show. But importantly, you will also see the immense joy. We all know we are part of something very special indeed.
Many of you I'm sure have seen good and bad theatre, perhaps this might be your first experience of a show. In my time I have seen many a wonderful and many a poor performance, and if honest a whole lot in-between. But every now and again, I see something I cherish, I'm grateful for being there and I'm not quite the same afterward. Just occasionally something else occurs and an audience is transported in ways we did not expect.
We aim to do this for you, we want to transport you to Victorian England, and release you back out on to the streets of Lincoln with a few things to consider.
Watch your pockets! See you there!
Tickets and more information on the Cathedral website here. 
Oliver! runs at Lincoln Cathedral from August 5 to August 16 (excluding Sundays) from 6.45pm.