July 30, 2019 9.44 am
This story is over 52 months old
Modern slavery investigations spark HMO concerns over off-licence plans
A warrant at the property found unsafe works while people lived on site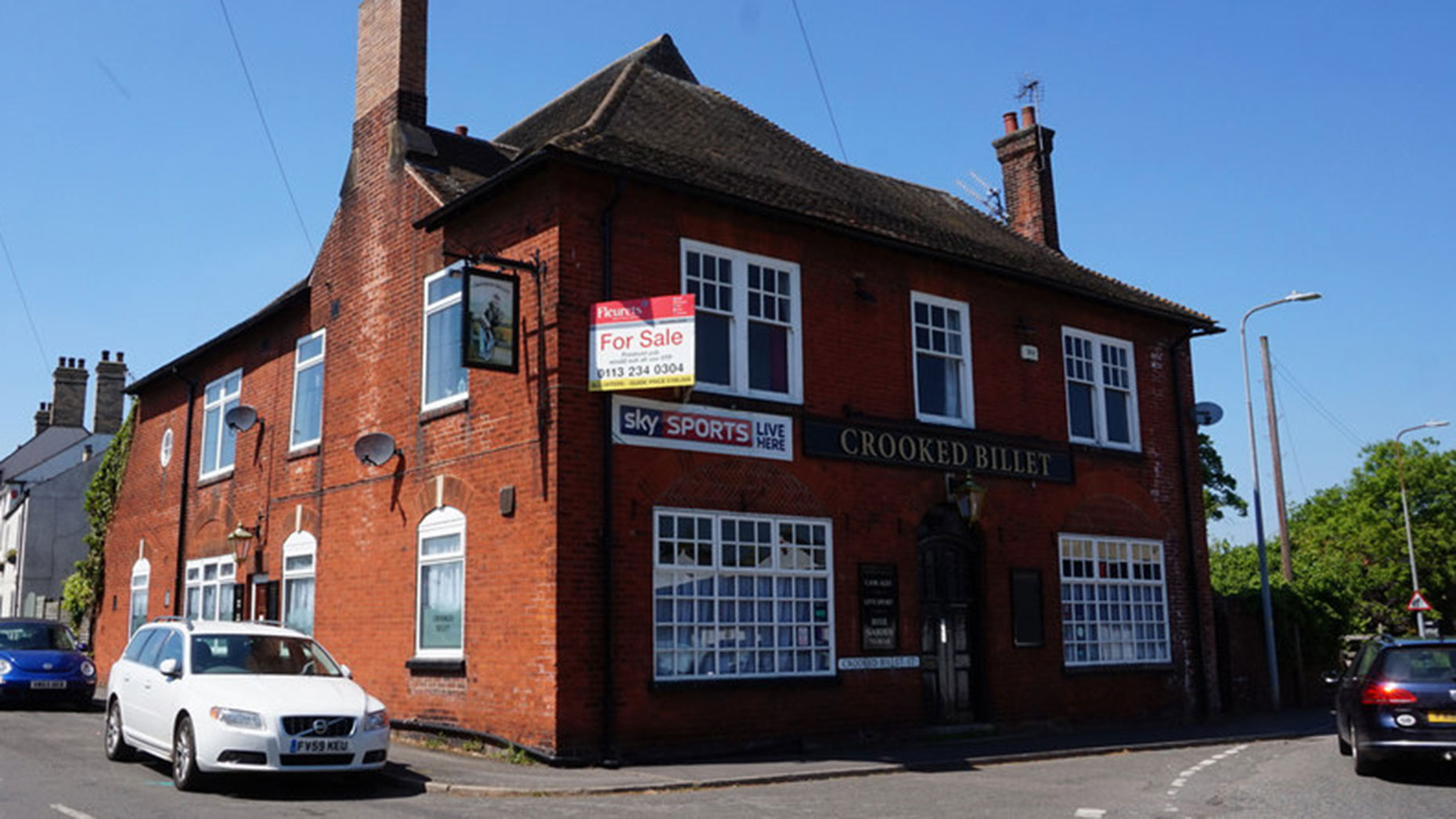 Investigations into "reports of modern day slavery and poor living conditions" have sparked concerns a pub's conversion could see it used as an unlicensed accommodation.
Satnam Singh and Maundee Kaur, owners of the former Crooked Billet, have been converting the building on Crooked Billet Street, in Morton, near Gainsborough, with the aim to use it as an off licence known as Morton Premier.
West Lindsey District Council's licensing committee will next week decide on whether to grant a premises licence for the business, which plans to open 7am-10pm, seven-days-a-week.
However, the authority's Housing and Enforcement Team lead Sarah Cattell, has concerns over the owners' ability to comply with the licensing objective of public safety.
The Health and Safety Executive are also pursuing a prosecution of Mr Singh for breaches to an Emergency Prohibition Order.
Lincolnshire Police are taking no further action, instead referring it to partner organisations.
The GLAA took no further action after finding no exploited or vulnerable workers.
The concerns follow investigations into "reports of modern-day slavery and poor living conditions" at the property shared with police.
Documents before councillors say a warrant executed at the property in February with the Gangmasters and Labour Abuse Authority, Building Control, the Health and Safety Executive and Lincolnshire Police found three people living and working on site, including a Slovakian national who was "living in squalid conditions and reported being paid £35 a day".
Another said he was the owner's nephew.
The raid found the building in a "very dangerous" situation, with electrical wires hanging from the ceiling, no guarding between floors or to a staircase, and walls and ceilings brought down.
"It was very dangerous and HSE asked them to stop working straight away," says Ms Cattell's report.
HSE made an emergency prohibition order stopping the work until it complied with their standards, while the WLDC officer prohibited them from living there.
Several follow-up visits, however, found further work taking place and evidence of people sleeping in the bedrooms.
It is also alleged Mr Singh has not completed a food registration form for the new business.
"Mr Singh has failed to adhere to informal and formal methods of communication and the evidence sought in the enforcement cases provide justification as to why I believe he is a risk to public safety," says Ms Cattell.
"I have strong reason to believe he will be operating a HMO above the shop and have little confidence he will apply for the appropriate licence, or manage the HMO effectively."
She concludes the evidence strongly suggests he would "undermine the licensing objectives of the prevention of crime and disorder and public safety by actively and knowingly committing crime."
Mr Singh, who is seeking the licence for sale of alcohol for consumption off-site has listed a number of methods he will use to comply with the licence for the shop, including CCTV, incident and training logs, not permitting open containers on the premises and signage promoting the Proof of Age scheme.
He does not mention the use of the building for a House in Multiple Occupation in his documents.
Attempts were made to contact Mr Singh.