July 16, 2019 4.13 pm
This story is over 29 months old
Purrfect meow-ment behind the scenes of CATS musical
Sneak peek at the dress rehearsals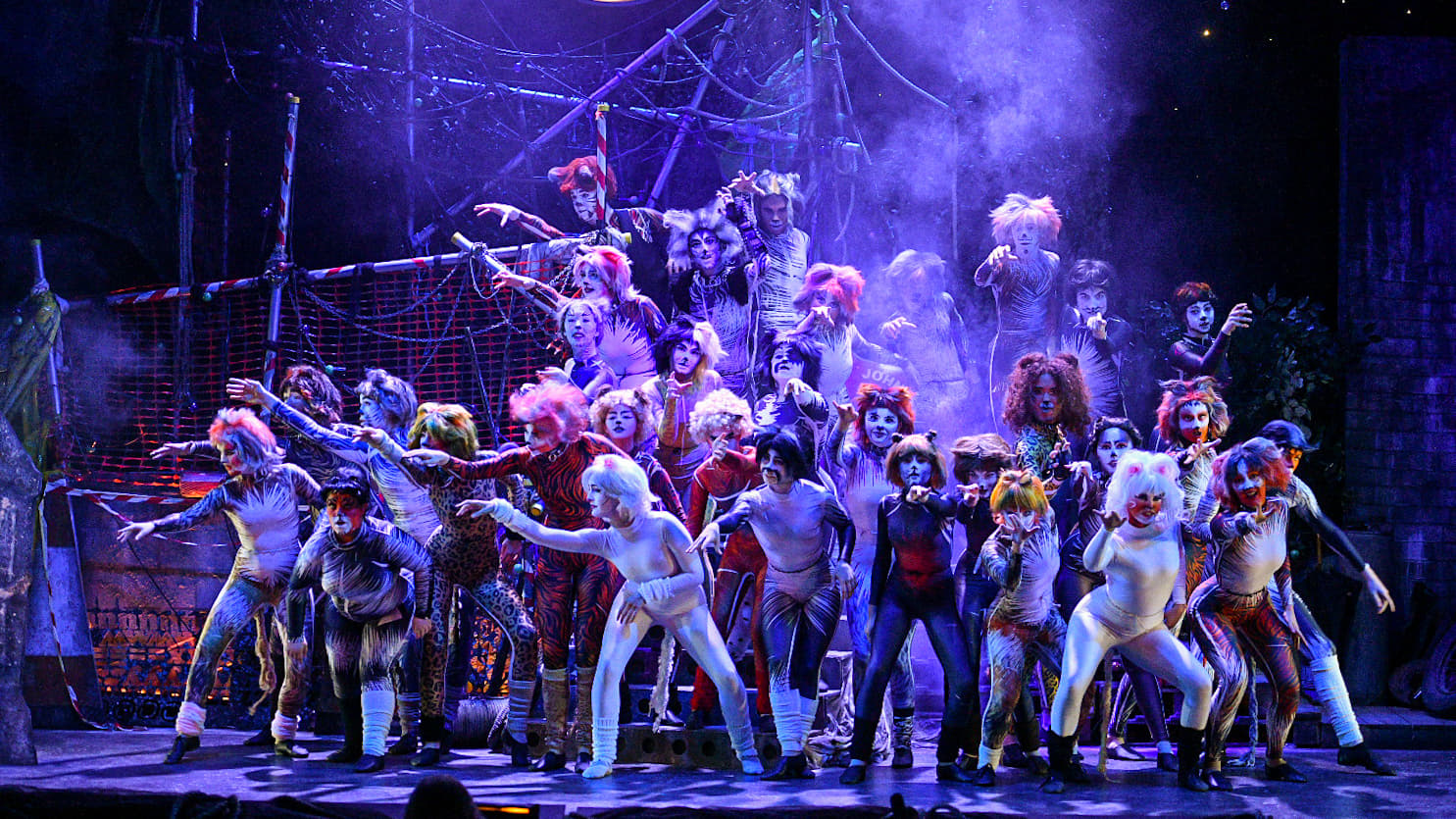 The cast and crew were feline the excitement as a sold-out six day production of Andrew Lloyd Webber's musical CATS gets ready to begin at Lincoln Drill Hall on Tuesday evening.
DTC Productions, which runs LATA (Lincoln Academy Of Theatre Arts), is putting on the performance from Tuesday, July 16 until Sunday, July 21. There will be one show a night at 7.30pm and an extra show at 2.30pm over the weekend.
All the tickets sold out – around 2,500 – six weeks ago for the show which cost tens of thousands of pounds to put together. Dress rehearsals were underway when The Lincolnite went for a sneak preview on Tuesday.
The show includes 37 actors, aged 13-21, and around 25 people behind the scenes including, make-up, lighting and more, as well as management.
A professional team work behind the scenes including a set building company, a lighting designer and beauty students from Lincoln College, who are doing the make-up.
Plain white unitards were sent off to Lincoln company Sports & Leisure Brands to be printed. Each individual print was done to each individual cat because the story is so specific.
Producer Jamie Marcus told The Lincolnite that the youth theatre's production of CATS started a year ago and after a sell-out production of Les Miserables in 2018.
He said: "It's been an absolute challenge this musical, but it's been a fantastic one. Im excited and exhausted and it's going to be a full-house."
Assistant producer Casey Ridealgh added: "It's been a long 12 months, but it's also been very enjoyable. It's fast paced, we're always working and creating together and it's great that it's coming together today, it's amazing."
Among the cast are Emma Kirkup, 20, who is playing Grizabella, David Anderson, 18, as Munkustrap and Stevie Catney, 20, as Rum Tum Tugger. Ruby Saunders, 13, is the youngest cast member and she plays Mistoffelees.
Ruby said: "I have not done anything like this before. It is very professional how they run things and everyone here is really nice. I am really excited for the show and for everyone to see it."
People who missed out on tickets this time, will have another chance when next year's production is announced and goes on sale in the near future.
Although Jamie said he can't reveal what the production is, he said "it's going to be the biggest and the most ambitious production we've done".