July 1, 2019 3.57 pm
This story is over 51 months old
Terrifying scenes as car smashes through garden wall at 1am
They no longer feel safe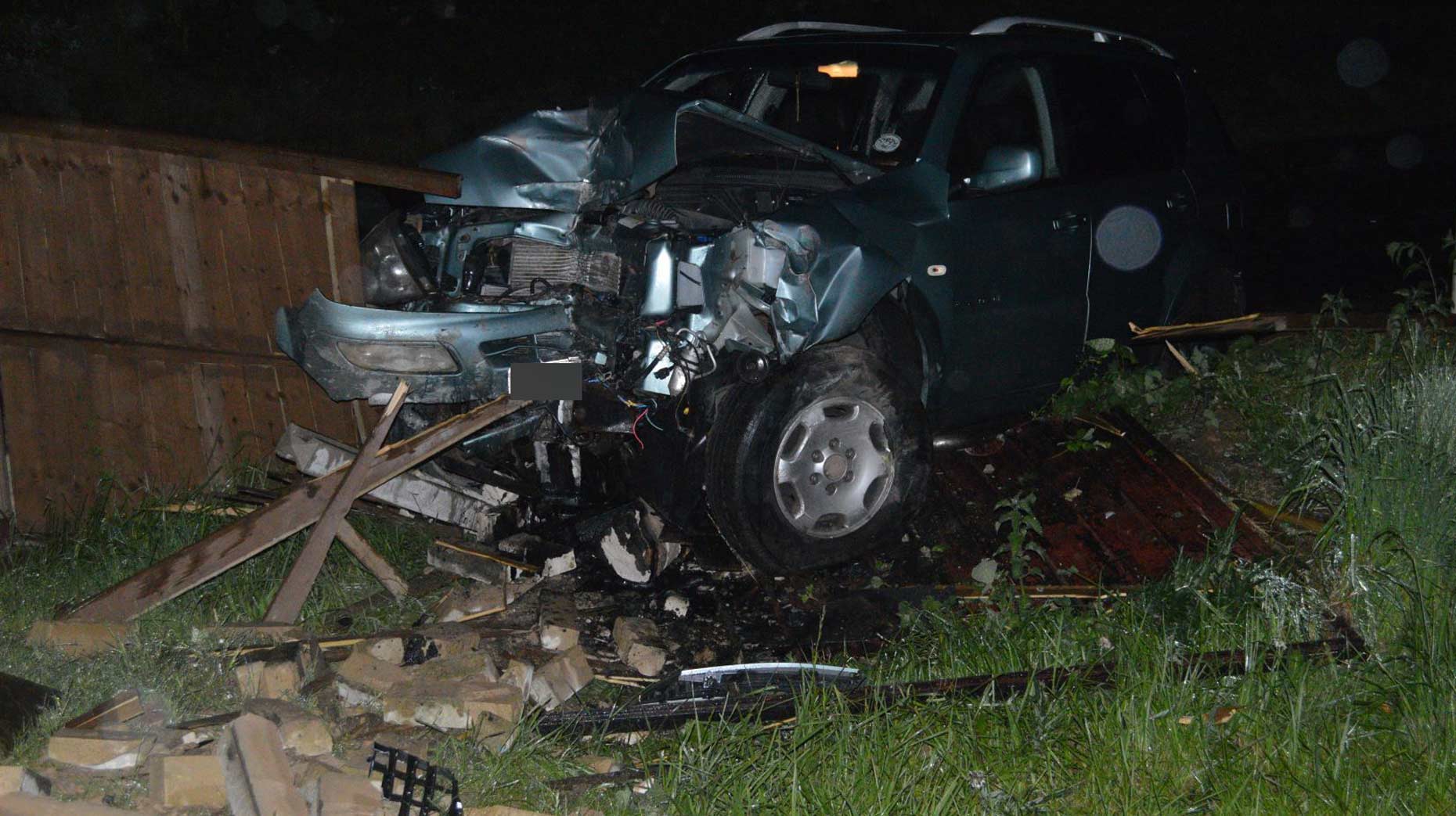 A Lincolnshire couple woke to the frightening sound of a car crashing through their garden wall in the early hours of the morning.
The crash happened shortly after 1am on Saturday, May 18 in East Keal.
Hannah and Callum McKinlay were woken by the chaos. They looked outside and saw the damage before police were called.
Hannah told Lincolnshire Reporter they are now "living on the edge" after a SsangYong Rexton car crashed into the safety barrier at Hall Corner in East Keal near Blacksmith Lane.
She said the car had scraped along the safety barrier, mounted the footpath and crashed into the boundary wall and fence of their house.
The driver of the vehicle left the scene but was found soon after.
A spokesperson for Lincolnshire Police said: "Incident 25 of May 18 refers to a collision between a car and a garden wall at around 1am. The driver of the vehicle was soon located nearby.
"A man was arrested on suspicion of drink driving but was later released without any further action."
Hannah said: "His car was a write off, I don't know how he got out alive. Five metres of brick wall has gone and we are waiting for a full quote to come through for that to send to the insurers. Concrete posts and three fence panels were destroyed.
"I don't think I've slept properly since because now I listen out for vehicles.
"We have put it to the parish council that we'd like a reduction of the speed limit in the local area.
"It has left us both feeling on edge and we are not sleeping great. We can't use a section of our garden due to debris scattered everywhere. We have cleared some of it and are awaiting getting quotes from builders for the clear up work."
Hannah also said that the county council replaced the barrier last week. The couple are hoping for an extension of it to be put out by the fence to protect the property and she said a councillor is taking the issue to a meeting this week.
She added: "The police are taking no further action. We don't understand how this is possible."