August 9, 2019 3.52 pm
This story is over 51 months old
A hole lot of bother: Huge sinkhole closes road
Police are looking into it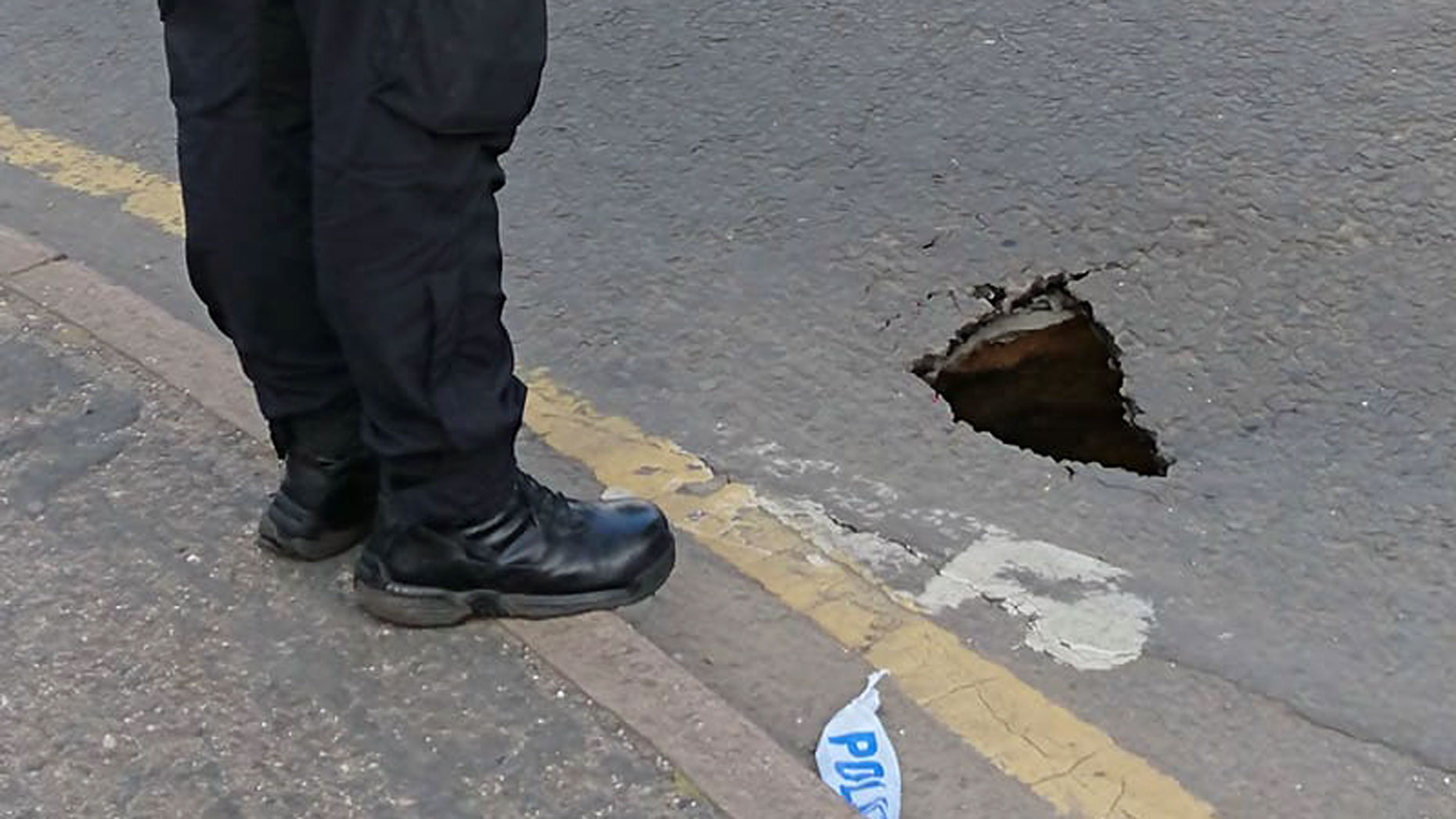 A huge sinkhole has appeared in a road in Spalding, and it's causing a "hole" lot of bother.
South Holland Police posted a picture of one of their local PSCOs 'looking into it' on Albion Street.
The picture got quite a laugh on their Facebook page, and people shared the post over 1,000 times.
Rachel Rodger said: "I so love that our police force has a sense of humour. Brilliant post!"
PSCO Paul Coupland was the man looking into the hole and said: "Joking aside, it may look like a small hole but it was around a 20-foot drop to the bottom and went several feet wide in each direction.
"This could have had serious implications if it had been left. The highways maintenance guy has never seen one of this size before."
Lincolnshire County Council has closed of the road and will be working with Anglian Water to determine the cause and get it fixed as soon as possible.