August 5, 2019 11.28 am
This story is over 28 months old
Behind the scenes: Lincoln cast prepares for Oliver! opening night
Limited tickets are still available for Lincoln's highly anticipated production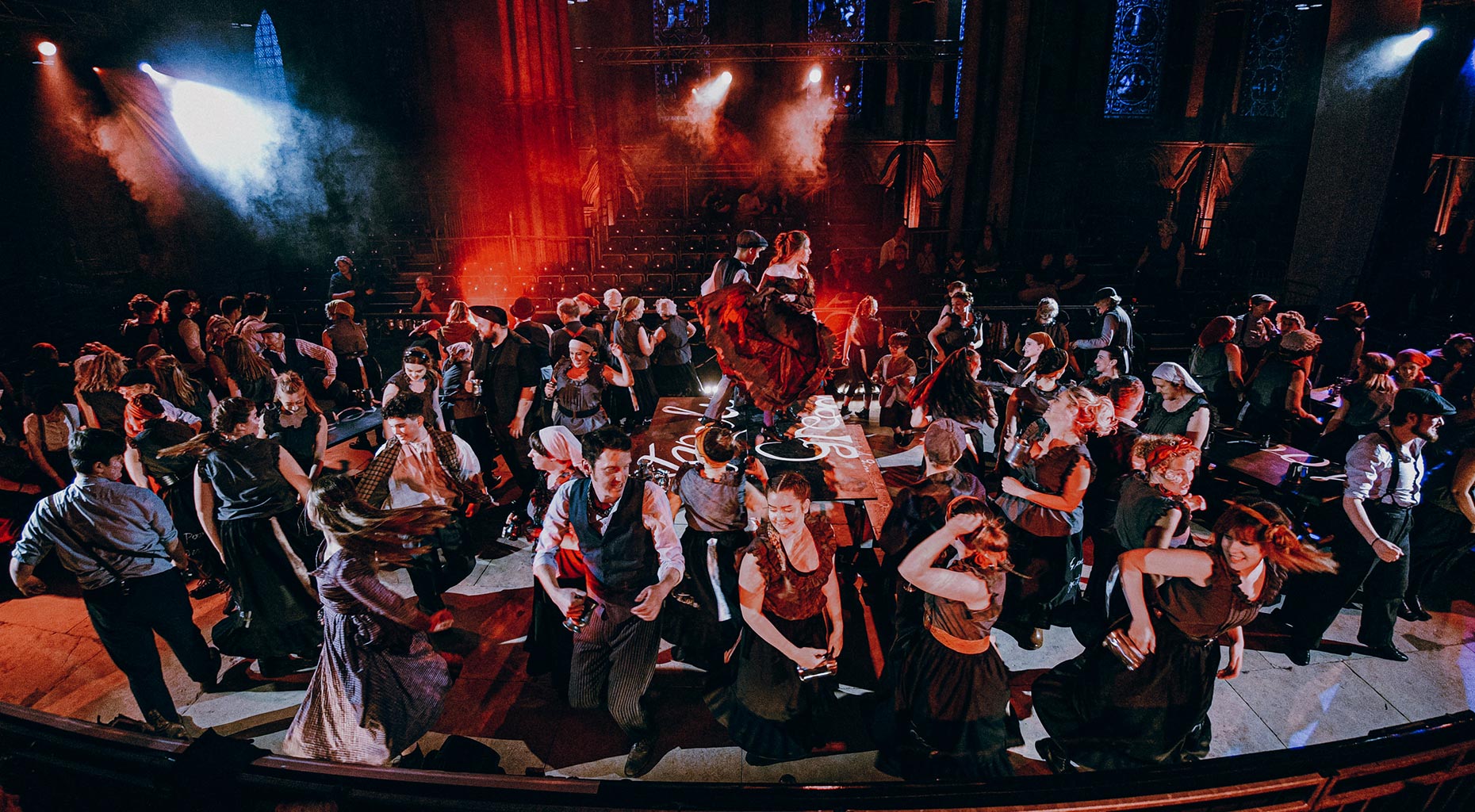 Lincoln Cathedral has been transformed into a Victorian workhouse, London streets and a pickpockets den as the cast and crew prepare for opening night of Oliver!
Around 150 local people are starring in the production, with producers promising an "unforgettable experience", with in-the round- staging in the iconic building's nave.
Very limited tickets are still available for the show from August 5 to August 16.
The Lincolnite went along to the final dress rehearsal to catch a glimpse of the action behind the scenes.
The Starring Lincoln Theatre Company is also asking audiences in their thousands to turn up to the show with donations for local food banks. The initiative, echoing themes of the much-loved Charles Dickens story, aims to create a social wave of generosity and awareness.
Volunteers from all corners the community have been working for 10 months to build the unique production, and actors with a range of experience have been coached by professional musicians and directors to achieve the show.
Previous productions by the local community-run company have included Jesus Christ Superstar and Jekyll and Hyde.
Ben Poole, Director of Oliver!, playing Fagin, told The Lincolnite: "If you've been to a production of ours before we've staged it very differently.
"We've had problems with seating in the past but all of the seats are really good while surrounding the stage in a gladiatorial style.
"Our 150 performers are going to be giving it their all to make sure that the audience has a great night. The show will pick out some of those dark themes from Victorian Britain.
"Although overall I think people will have had a really uplifting experience by watching the show and being in this beautiful building.
"There's so much goodwill here. All of the shows have been sell-out performances and we're hoping that work reaching out into the community because it's really fulfilling."
There are four young people playing Oliver, and four playing Dodger across the 12 performances.
The cast will also be accompanied by a live orchestra!
An army of creatives have been working for months on 150 costumes, set design, stage and cast management and choreographing huge ensemble numbers.