August 2, 2019 11.04 am
This story is over 28 months old
Guns, nunchucks and zombie knives seized in drug bust
The operation has led to nine arrests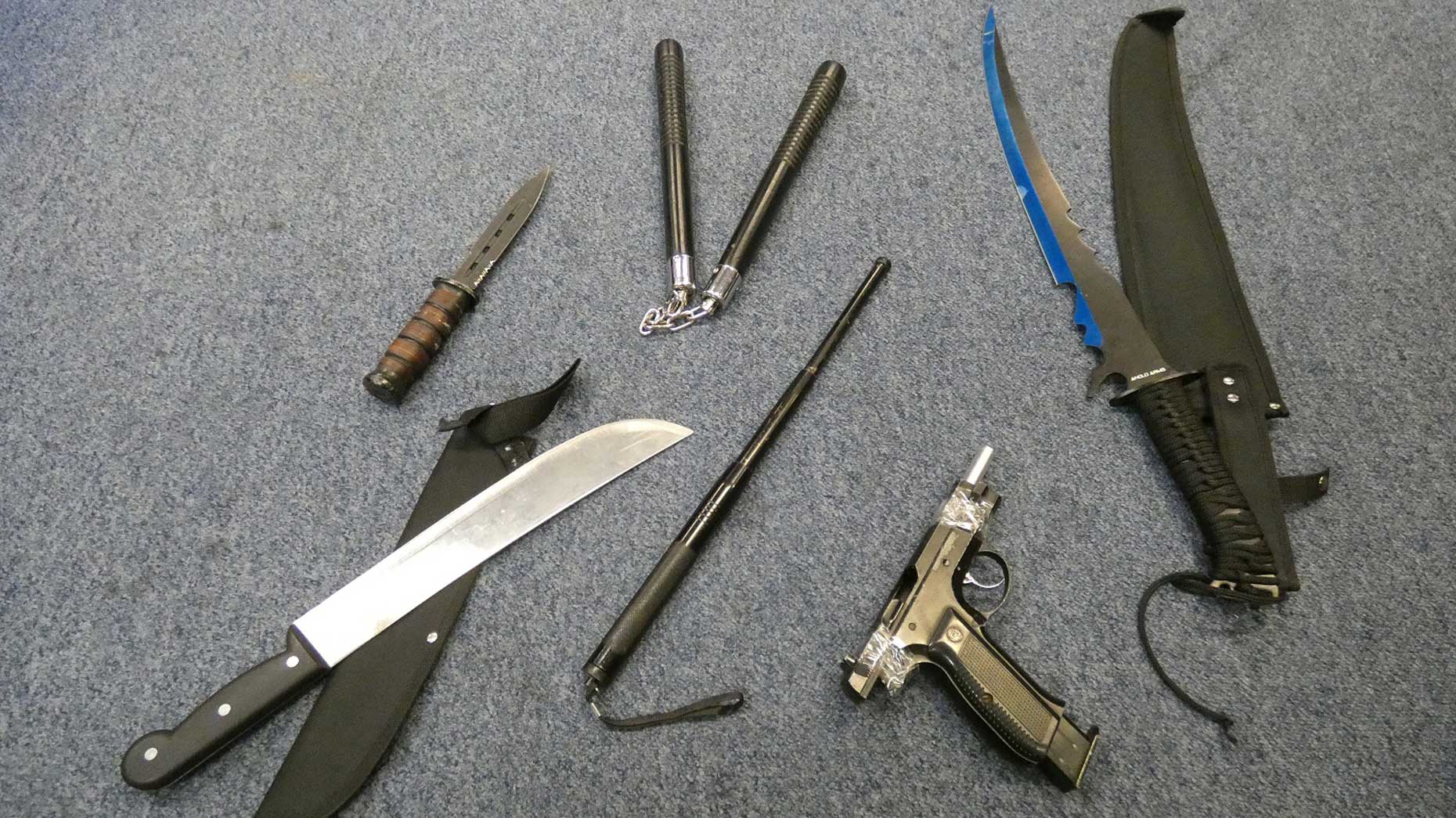 Guns, nunchucks and zombie knives were among the items seized by police in a major drug bust.
Humberside Police worked with the National Crime Agency to get the weapons and Class A drugs off the streets of Scunthorpe and surrounding areas.
The force carried out a series of raids at addresses in Scunthorpe, Brigg, and Crowle earlier this week before making nine arrests.
Six men aged between 19-years-old and 44-years-old as well as a 29-year-old woman were all arrested in the operation on suspicion of supplying Class A or controlled drugs.
Police also managed to seize multiple mobile phones, a small cannabis grow and around £2,000 in cash.
Superintendent Simon Gawthorpe said: "We know the effect that drugs and the associated crime and antisocial behaviour has on our communities and we won't stand for it.
"That's why we work tirelessly to find, arrest and charge those we believe to be responsible for bringing drugs into those communities and exploiting vulnerable people in order to line their own pockets.
"As part of our ongoing efforts to rid our communities of gangs who come into our area to try and sell drugs, we also do a lot of work to identify any children or other vulnerable people they are exploiting and offer them a way out.
"We know that these gangs often try to use children who are not known to police in the area, believing they are less likely to be stopped.
"As a result, some groups do exploit children who live in areas away from where they're operating. Others try and recruit children who are not known to the police.
"This is something we're aware of and our teams are constantly looking out for. It's also where you can help.
"If you start seeing children you've never seen before hanging around the area or acting suspiciously – particularly if they don't have a local accent – let us know."