August 30, 2019 1.06 pm
This story is over 28 months old
Lincolnshire's hare coursing crackdown leading the way
Lincolnshire Police is bringing together other 12 forces around the country under the Operation Galileo banner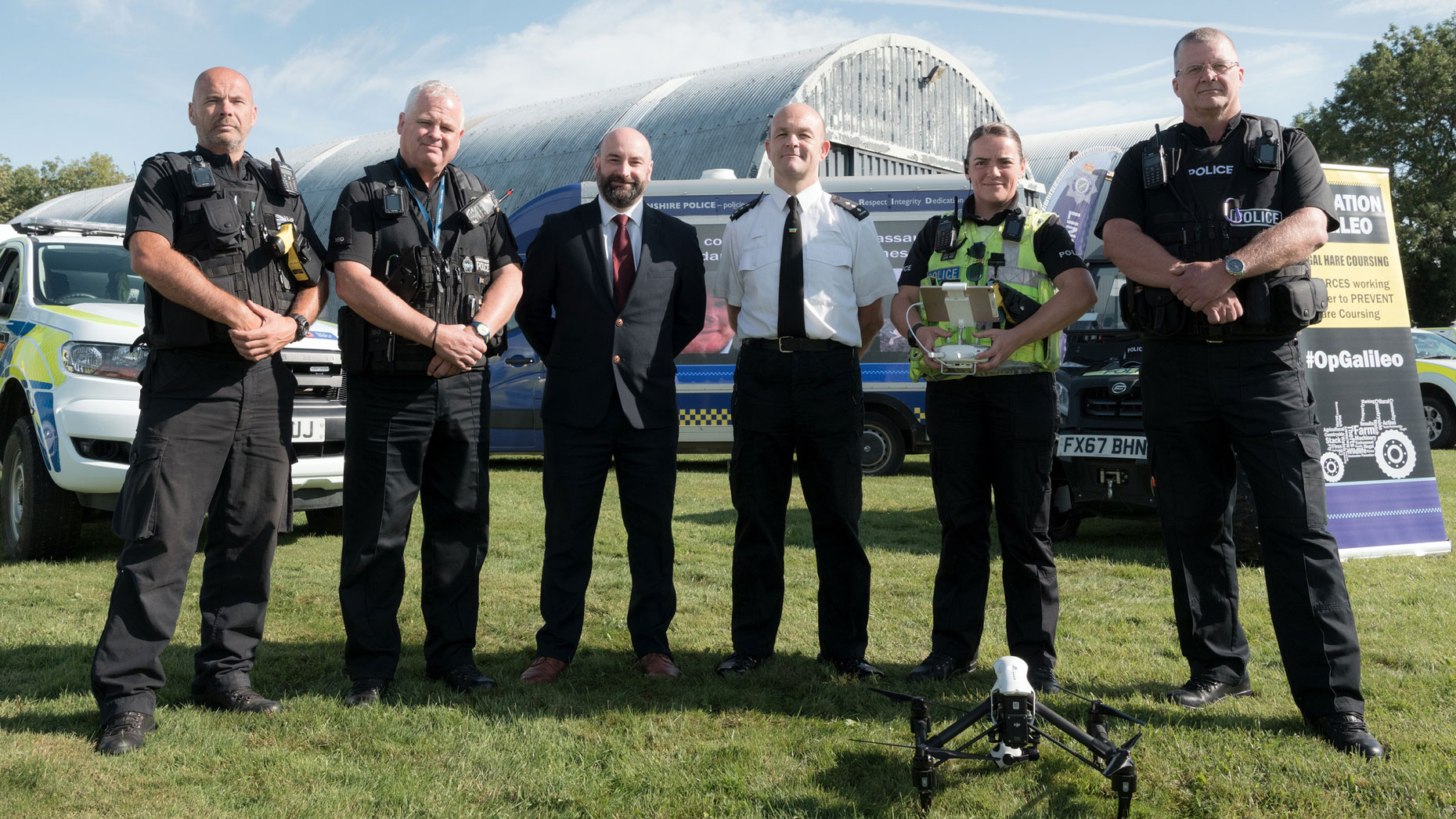 Lincolnshire is leading a national fight against hare coursing and has seen the number of incidents in the county drop in recent years.
In what is being hailed as a success by Lincolnshire Police, they recorded 873 incidents of hare coursing in 2018/2019 compared to 1365 in 2017/2018 and 1965 in 2016/2017.
The county has also been seizing dogs used by criminals over the years and has so far seized more than any other force in the country.
Lincolnshire Police is bringing together what they see as the top 12 hare coursing forces the country under their Operation Galileo banner, with the hope that they can share more information leading to fewer crimes.
For the next season of hare coursing, drones will see a return to their efforts to tackle rural crimes along with more Ford Rangers and other 4×4 vehicles used to traverse difficult countryside terrain.
Chief Inspector Phil Vickers, the force's lead for rural crime, says: "We are in good shape for this season. Last season was very positive and we are looking at building on that, while also improving our efforts to fight other rural crimes such as theft of machinery and dangerous driving.
"People who live in our rural communities play a vital part in helping us gather intelligence, and we really need their support.
"The big news for 2019/20 is bringing together the top 12 Hare Coursing forces across the country under the Op Galileo banner – We are targeting the Offenders who cause greatest harm to our rural communities by sharing information and intelligence across the whole of the UK.
"The National Wildlife Crime Unit (NWCU) has been supporting our analytical work, and we are in a position to use legislation against the key offenders in a way that has not been done before.
"As Op Galileo has a national footing, this offers more opportunities to use technology and stop offenders before they reach our fields – we will seize their vehicles, cash and property whenever and wherever the law allows."
Anyone who would like to report a rural crime anonymously, including hare coursing, livestock or machinery theft or industrial fly-tipping, call CrimeStoppers on 0800 783 0137.