August 20, 2019 11.50 am
This story is over 28 months old
Man punched by police officer at Lincolnshire caravan park
Shocking footage captured by neighbour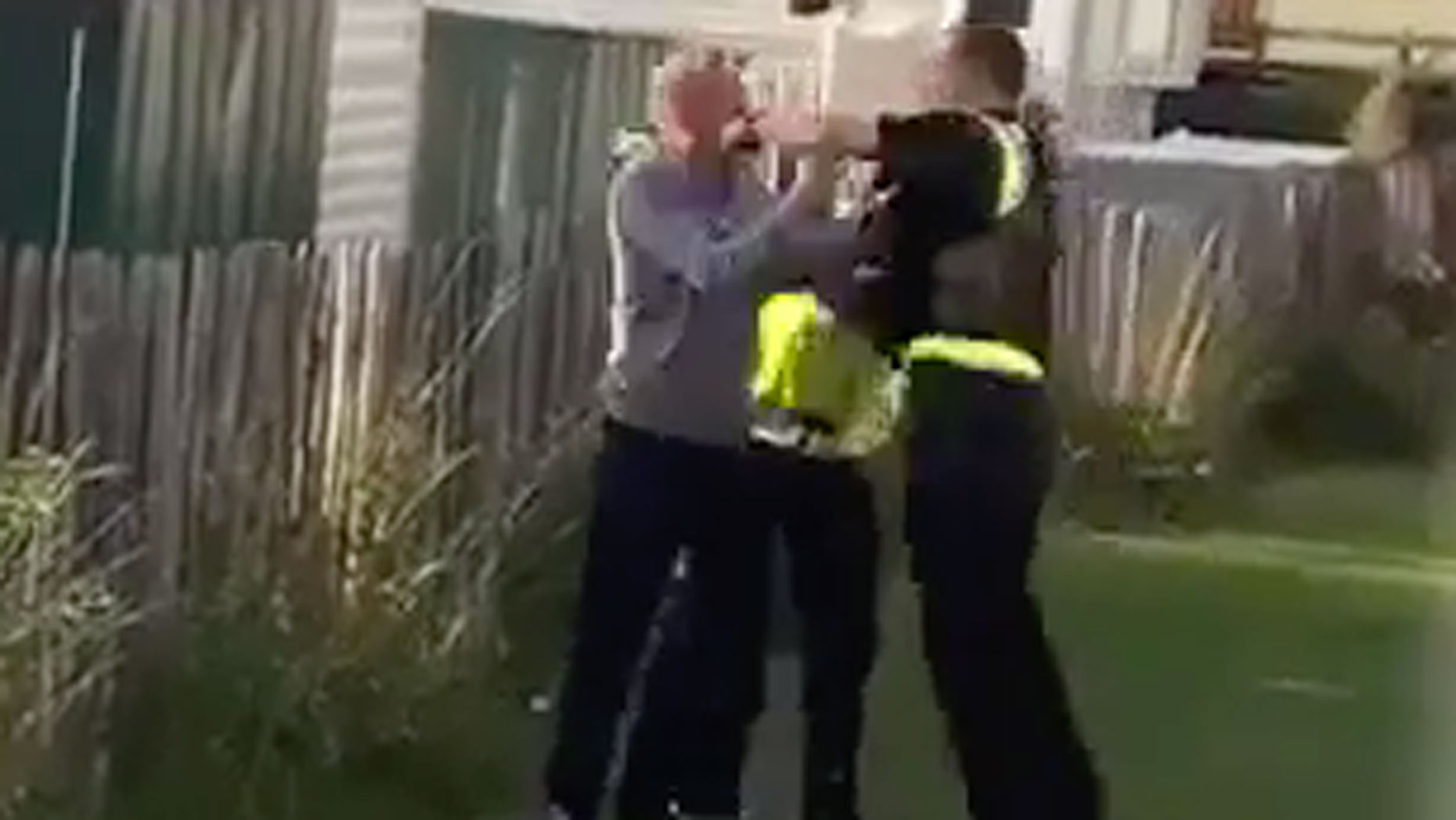 A police officer has been caught on camera appearing to punch a man in the face at a caravan park on the Lincolnshire coast.
Smartphone video footage from Coral Beach Holiday Park in Ingoldmells shows how an officer appears to use excessive force on a man on Monday, August 19.
The man, who was punched, was only read his rights after he was struck by the officer three times, so technically was not resisting arrest, according to the video clip received by Lincolnshire Reporter.
In the video, a male and female officer both approach a man who claims to have not "f*****g grabbed anyone," before the officers get hold of him.
The male officer tells the man "I'll tell you how this is going to work" and then appears to launch a volley of punches while the man falls to the ground.
Witnesses who were watching from a nearby caravan are heard on the video saying "that copper just punched him right in the mouth."
Lincolnshire Police is investigating the claims that the officer used excessive force while apprehending the man.
---
UPDATE: Police boss defends officer who punched man before arrest
---
The force did not make a statement by the time of publishing this story.
It's unclear whether the man was charged with any offence.
It's also not known at this stage whether he has lodged at complaint about the incident to Lincolnshire Police.