August 9, 2019 12.51 pm
This story is over 28 months old
Over 75 absconders in five years at Lincolnshire prison, but numbers falling
The number of absconds has fallen in recent years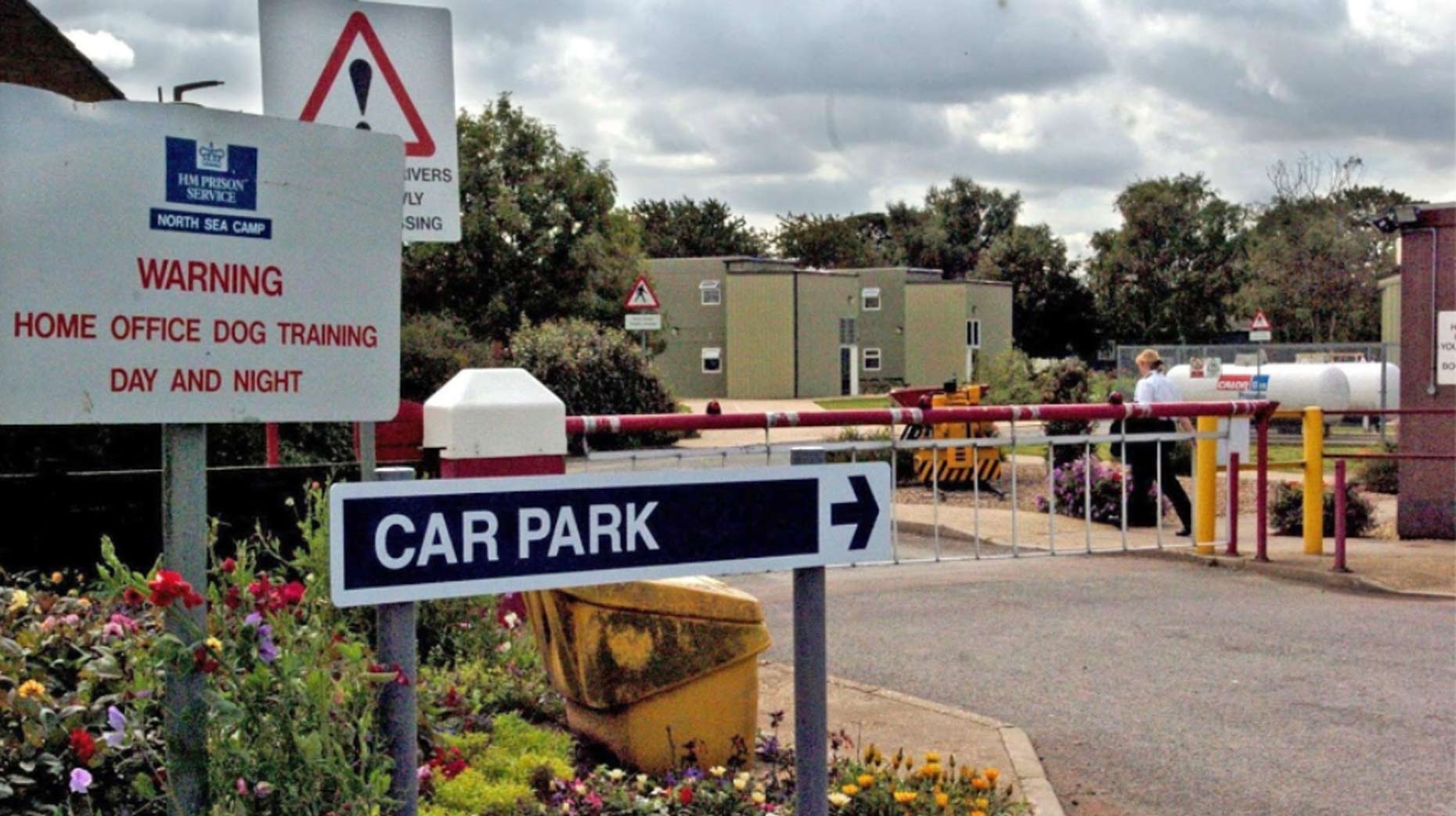 There have been over 75 incidents where a prisoner has absconded from HMP North Sea Camp open prison over the last five years.
Lincolnshire Reporter put in a Freedom of Information request to the Ministry of Justice asking how many prisoners absconded and escaped from prisons in Lincolnshire over the last five years.
There were no recorded escapes at HMP Lincoln or HMP North Sea Camp in Freiston, Boston for the 12 months period ending March 2013 to March 2018.
However, HMP North Sea camp open prison saw over 75 incidents where a prisoner absconded during that period. The exact figure cannot be given as the number for 2018 is recorded as being five or fewer.
The data also shows however that the number of absconds has fallen to its lowest level since 2013.
What is absconding?
According to the MoJ, a prisoner absconds when he/she gains library without the need to overcome physical security restraints, or evade direct staff supervision. In most cases unlawfully at large incidents from open prisons would be recorded as 'absconds'.
Open condition/prisons are described as follows – "These are Category D prisons, and are used for those who can be reasonably trusted not to try to escape, and are given the privilege of an open prison.  Prisoners at such prisons are, subject to approval, given Release On Temporary Licence to work in the community or to go on 'home leave'."
Number of incidents where a prisoner has absconded from HMP North Sea Camp
HMP North Sea Camp is an open Category D prison. In 1988 it became an adult, male open prison.
The data from the HMPPS Incident Reporting System noted that starting in May 2014 prisoners with a history of escape, absconding or serious temporary release failure during the current sentence have been prevented from transfer to open conditions, other than in the most exceptional circumstances.
The following data is for the 12 months ending March 2013 to 12 months ending March 2018:
2013 – 28
2014 – 18
2015 – 13
2016 – 10
2017 – 6
2018 – 5 or fewer
The number of people absconding from an open prison nationally has fallen from 965 in the year to March 1999, to 361 in the year to March 2009, and to 120 in the year to March 2019. Of the 120 who absconded in the year to March only seven remained at large by April 30, 2019.
There have been at least two recently reported cases of absconding at HMP North Sea Camp in 2019.
Convicted rapist Stephen Tierney, 39, did not return to the prison on July 3.  He was caught and arrested in London on July 30.
Brian McBride, who was serving a life sentence for sex offences, was found in a car 35 miles away after going on the run. He disappeared after being allowed day release on June 25 to carry out a work placement at a church in the nearby town of Boston.
In the Freedom of Information response it said: "Absconds and escapes are rare and nearly all are returned to custody very quickly, where they face more time behind bars.
"The number of people who escape or abscond from custody has declined by more than 80 per cent in the past ten years."
Lincolnshire Reporter approached the Ministry of Justice to ask how over 75 had absconded and whether open prisons are suitable for purpose.
A Prison Service spokesperson said: "An inmate absconding from an open prison is extremely rare. In fact, instances have fallen by two-thirds in the last decade.
"We work closely with the police to recapture absconders quickly, and when they're caught they immediately face a return to tougher, closed prison conditions."