August 20, 2019 1.52 pm
This story is over 28 months old
Woman finds dead dog dumped in plastic bag
Dog had an injured face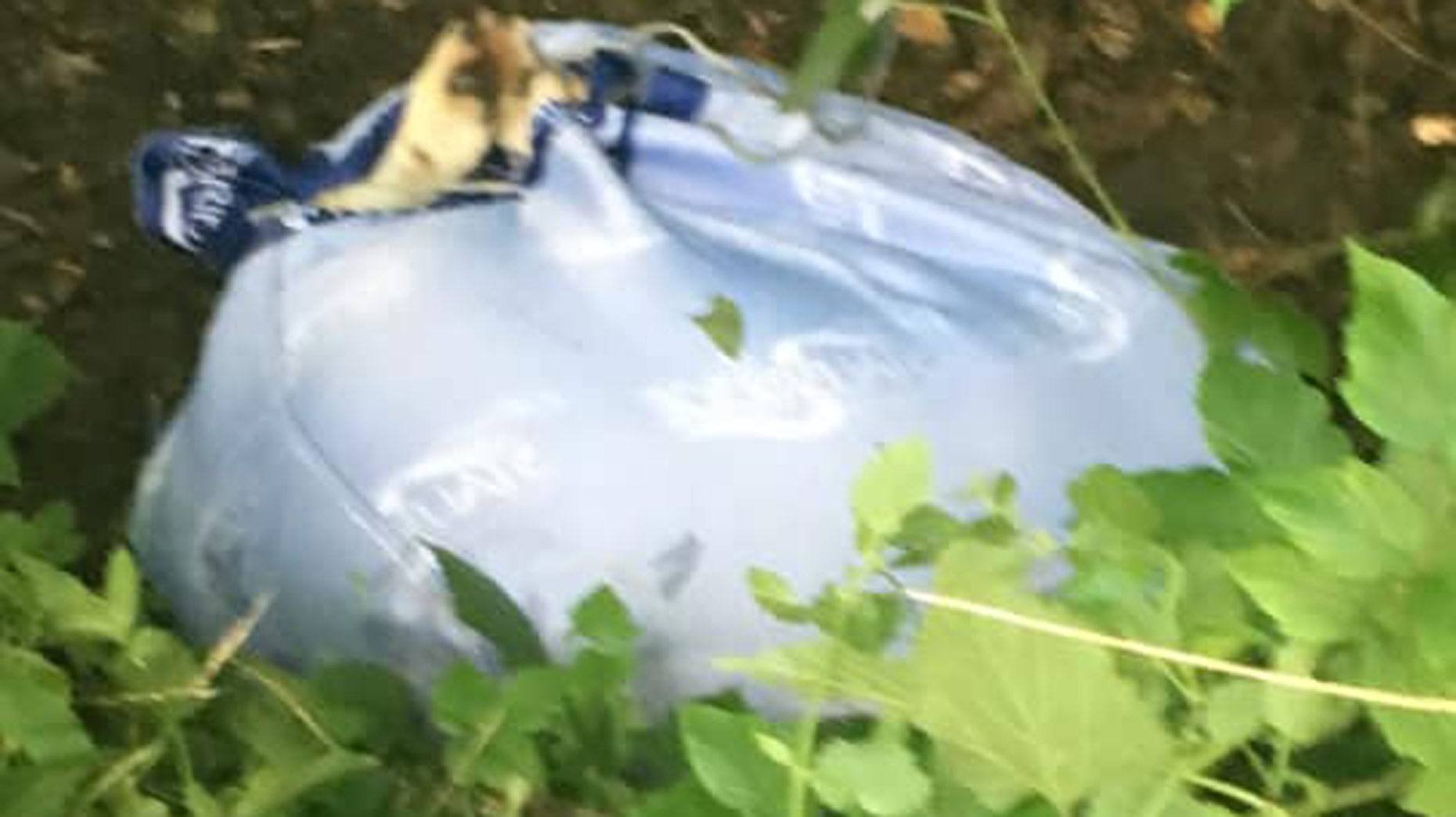 A woman said her dog found a dead dog dumped in a plastic bag in Skellingthorpe woods in Lincoln on Tuesday morning.
Suzi Slight posted on Facebook this morning about the discovery of a dog found "in a laundry bag tied with rope" whose face she said was "a mess".
Suzi said: "My dog found this in a ditch in Skellingthorpe woods. It's a dog dumped in a large plastic bag with bedding around it I think.
"Is anyone missing a dog or had a dog stolen? The white paws look like the size of a beagle. I'm shaking and not sure what to do. What's wrong with people?"
She later posted an update saying she got the dog out of the bag and it was waiting to be collected.
Suzi added: "It was not reported lost or stolen and not chipped. She had a bull breed in her as we could see when we cut the rope on the bag.
"She was the size of a lab, yellow but large staffie, with a beautiful face. Her face is a mess. Who could do this… disgusting. I did all I could. RIP lovely girl."
People commented on the post with many disgusted and another saying the government are not doing anything about dogs getting stolen.
The RSPCA said nothing has been reported to them matching the details of this incident, but it will be looked into.
Suzi later told The Lincolnite she reported it to police, who "were brilliant and still investigated where the bag came from, turns out it was Bristol".
She also said she tried to report it to the RSPCA and a vet came to see if the dog was microchipped and told her it wasn't. She added that Environmental Health were due to collect the dog, who is currently safe in a friend's stable, but at the time of writing they are still waiting.