September 11, 2019 12.45 pm
This story is over 27 months old
Fired-man Sam: Lincolnshire Fire & Rescue sparks national debate
Children's TV character dropped for not being inclusive enough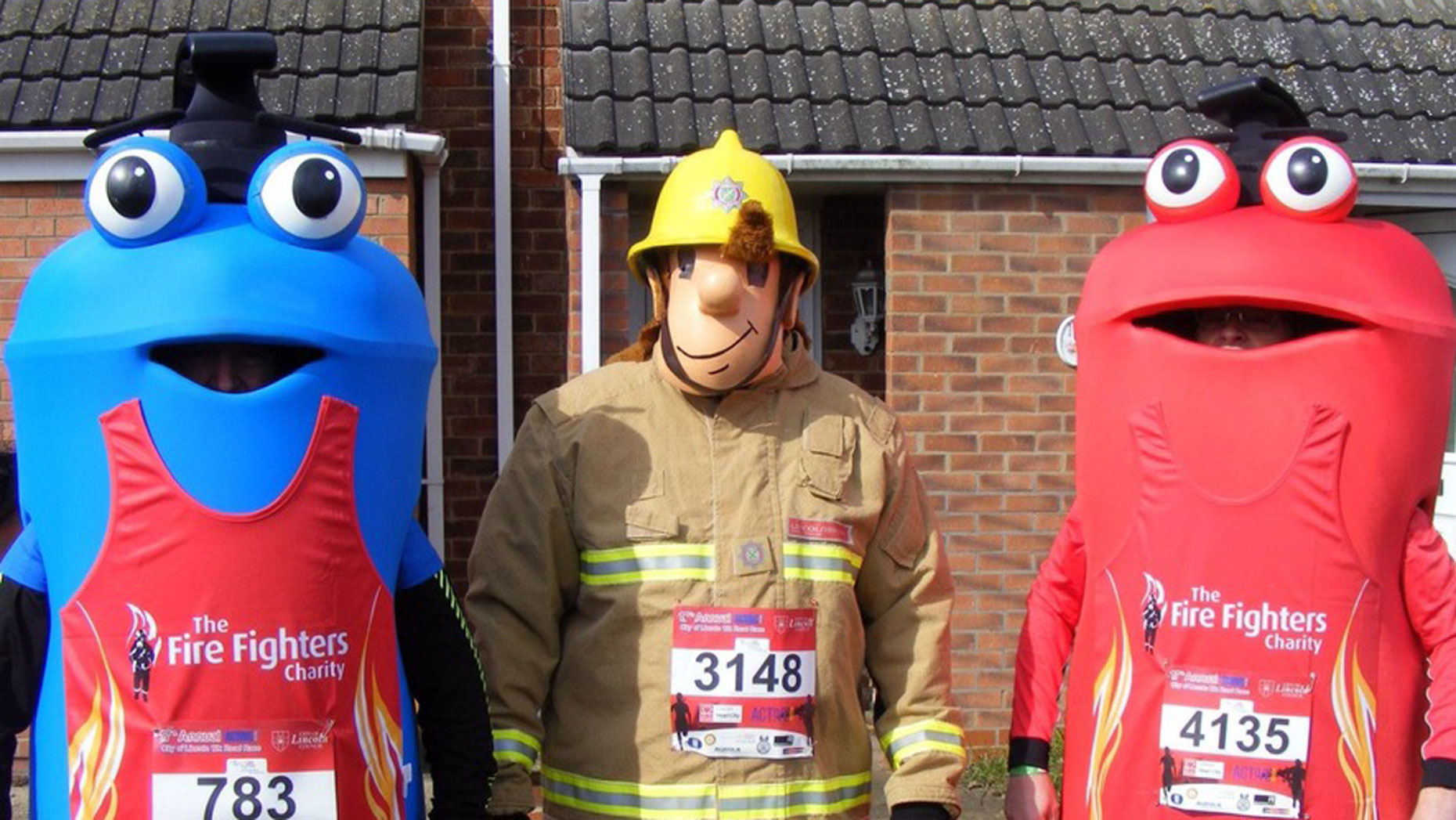 Lincolnshire Fire and Rescue's top boss has clashed with national newspapers and Piers Morgan over his decision to scrap Fireman Sam.
The Lincolnite revealed on Monday, September 9 how local residents recently complained to Lincolnshire Fire and Rescue for using Fireman Sam in their promotional material.
We broke the news after we received a leaked email from an authority figure within the fire service, which stated that the children's TV character "does not reflect our inclusive nature."
As a result, they requested: "Please can you ensure when you are designing posters that Fireman Sam is not used and more inclusive images are utilised.
"This also includes no longer using the Fireman Sam costumes on stations and using the Freddy and Filbert [fire extinguisher] costumes instead."
The story sent readers into meltdown. Some claimed that the decision to scrap Fireman Sam was made by "snowflakes" and others added that the "world had gone nuts."
By Wednesday, the story was the number one trending item on Twitter.
Those sentiments were echoed, rather loudly, by Piers Morgan on Good Morning Britain on Wednesday morning, when he heard about the decision.
He ranted at chief fire officer at Lincolnshire Fire and Rescue, Les Britzman, and said that it was "political correctness gone mad."
Fireman Sam has been dropped as the face of Lincolnshire Fire Service in a bid to make the fire service more inclusive.

Is the character outdated? Share your thoughts and vote in our poll. #GMB pic.twitter.com/V4elJtAZ28

— Good Morning Britain (@GMB) September 11, 2019
Les Britzman was on the phone for the interview and told Piers Morgan that the use of 'fireman' instead of 'firefighter' in the children's TV show was the problem.
"You are representing the fire service and you have a problem with using any promotional material that has a male firefighter at the head. It's totally hypocritical," Piers shouted back.
The chief fire officer replied: "Yes I am a white man, and across the fire and rescue service there are 95% of white male firefighters and this doesn't reflect society — half our population is female."
National media including the BBC, Daily Mail, Daily Mirror, Metro, Sky News, Lad Bible, Independent, Telegraph and more all ran the story.
All this attention warranted a reply from the London Fire Brigade, which said on Twitter: "The use of the outdated term Fireman ingrains especially in the young that it is a male-only role.
"We've been called firefighters for 30 years and just ask everyone to call us our job title. And that will stop excluding our women firefighters and encourage more to join."