September 19, 2019 10.31 am
This story is over 49 months old
Insufficient evidence to determine cause of major Louth barn fire
The fire service will assess the incident again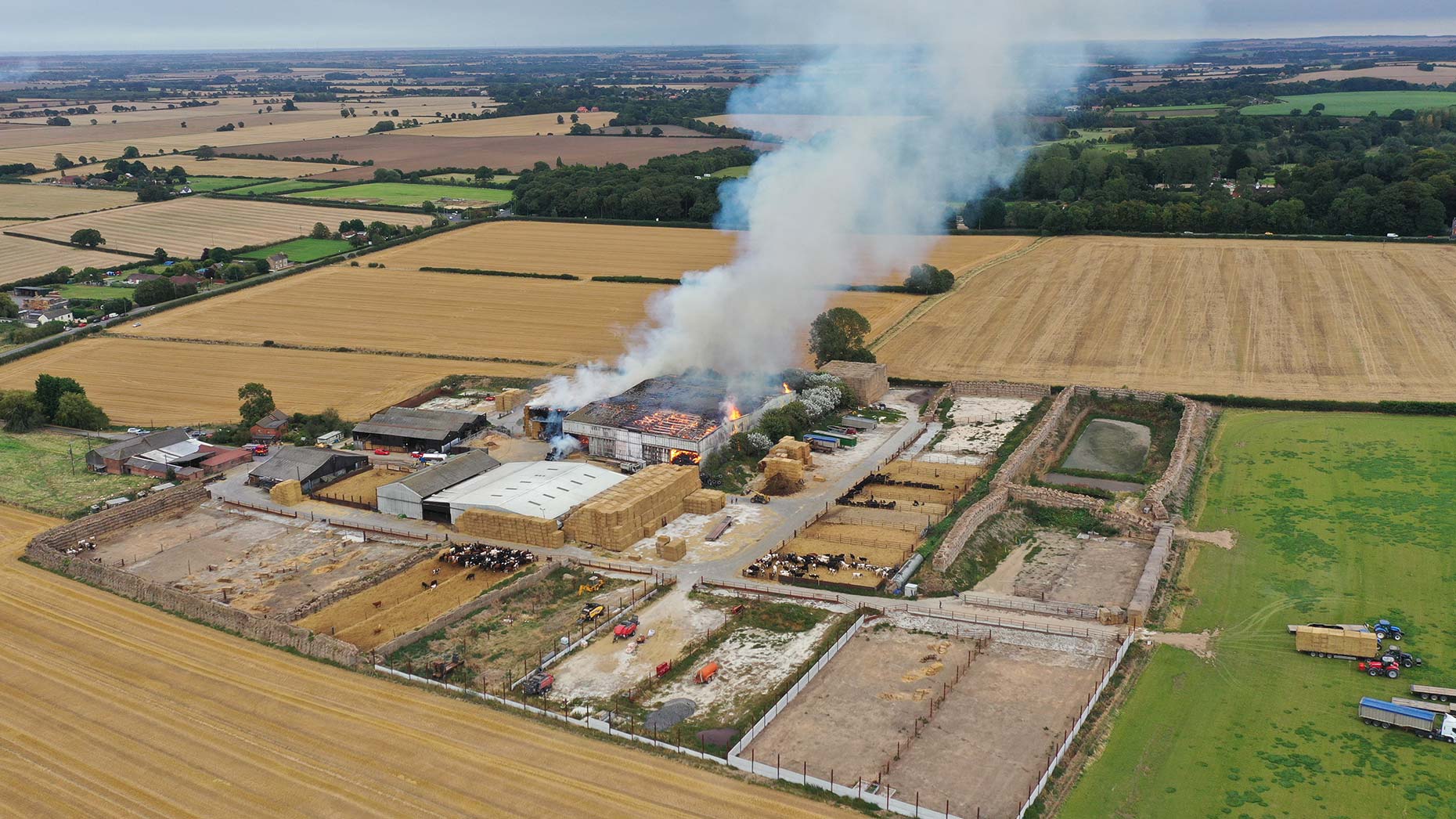 The cause of a large fire at a barn in Louth, which saw around 200 cattle evacuated from the scene, has been recorded as undetermined.
As previously reported, multiple fire crews attended and Legbourne Road was closed after the fire was reported to Lincolnshire Fire & Rescue shortly after 4pm on Sunday, September 15. It is believed all the cattle are well and there were no human casualties either.
Various crews stayed at the scene for a number of days as the fire was allowed to burn out under control. At its height there were 10 crews in attendance. There is still a crew on the scene with a relief crew to replace them at lunchtime on Thursday, September 19.
There was insufficient evidence to determine a cause from fire investigations. Lincolnshire Fire & Rescue will be assessing the incident again on Thursday.
Drone footage previously emerged of the fire at the barn which contained 2000 tonnes of straw and diesel tanks. The adjoining fields are stubble fields and were ploughed to avoid any fire spread.
The incident resulted in leverage damage by fire to one barn, which measures around 20m x 20m and 25% of the adjoining barn (approximately 20m x 15m). Around 17,000 litres of diesel and 5000 tonnes of baled straw were also on fire.