September 5, 2019 3.46 pm
This story is over 50 months old
Unemployed white Grimsby supremacist jailed for stirring up racial hatred
He owned clothes emblazoned with Nazi swastikas and emblems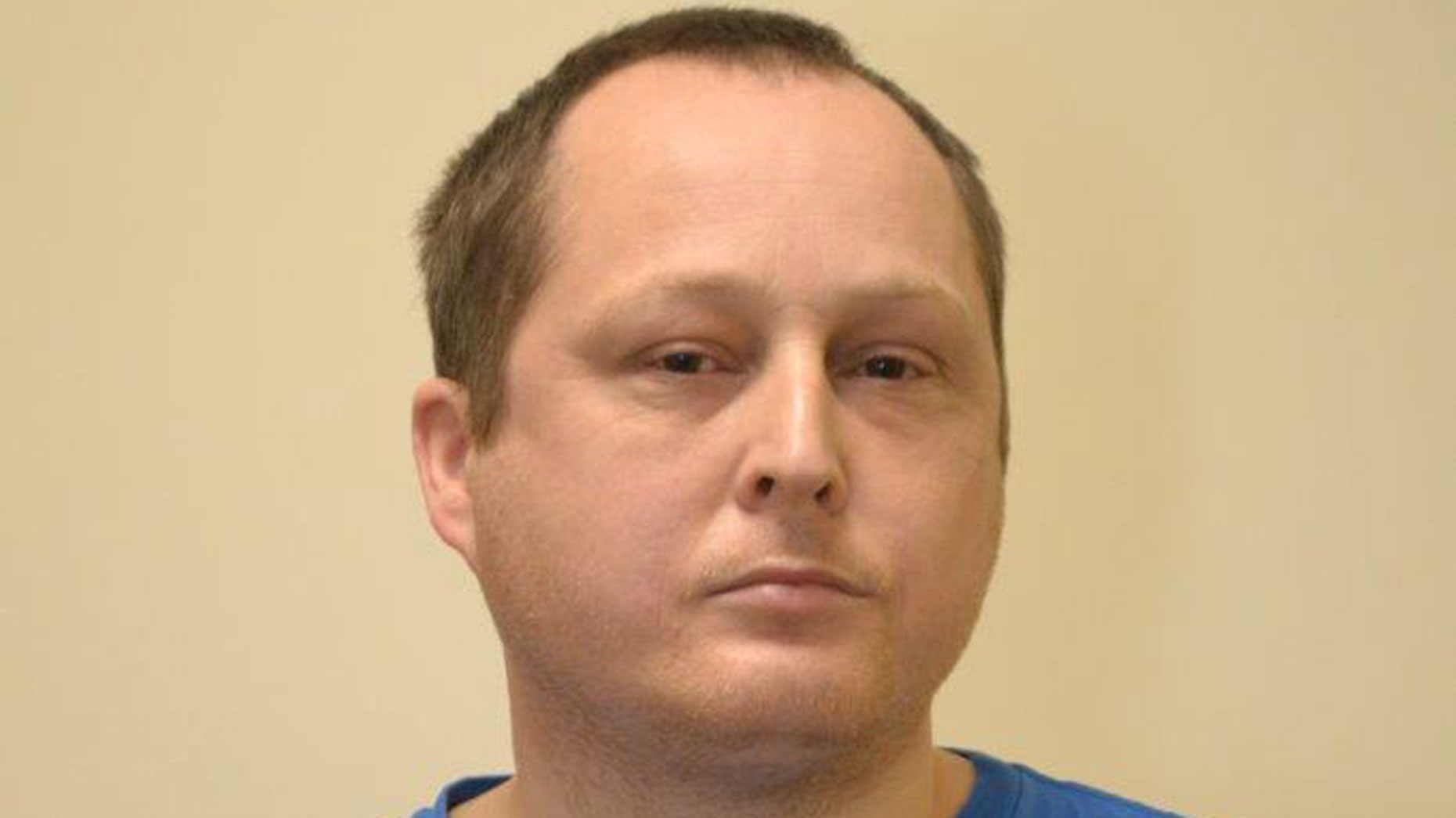 An unemployed white supremacist from Grimsby, who owned shirts, jumpers and boxer shorts emblazoned with Nazi swastikas and emblems, has been jailed for over two years for intending to stir up racial hatred.
Nathan Worrell, 46, of Scott Close in Grimsby previously served a prison sentence of over seven years for racially aggravated harassment and possessing terrorist material.
Worrell was found guilty on Wednesday of eight offences at Grimsby Crown Court before being sentenced on Thursday.
In court he reportedly denied the Holocaust took place and said he had been a member of the Ku Klux Klan. He also defended his actions in court as freedom of speech.
The Crown Prosecution Service said his home address was full of Nazi propaganda and paraphernalia including flags, stickers and fridge magnets.
Stickers saying "Diversity Is White Genocide", "Multiculturalism Is Genocide", "White Power Combat 18 in the Area" and "White Pride Combat 18 in the Area" were displayed around Grimsby in 2017 and 2018. The same images were found in different formats in Worrell's home.
Worrell was arrested in November 2017 but denied doing anything wrong.
The prosecution said the material was threatening, abusive or insulting and Worrell's intention was to stir up racial hatred around Grimsby by distributing or displaying the stickers.
The CPS said he also stirred up racial hatred by publishing, distributing and displaying the racist stickers on lamp posts, signs and notice boards.
The Counter Terrorism Division in the CPS presented evidence at Grimsby Crown Court showing he had the means to produce and print stickers and labels. His internet search history included looking for "white supremacy fliers to download".
Designs for the stickers were found on his laptop and mobile phone. His fingerprints were found on two stickers displayed in Grimsby and police also found 86 A5 site posters of the "Multiculturalism Is Genocide" message.
Sentencing
Worrell was found guilty of the following charges:
Four counts of 

possession of material stirring up racial hatred contrary to sections 23(1) and 27(3) Public Order Act 1986

Four counts of stirring up racial hatred contrary to sections 19(1) and 27(3) Public Order Act 1986
He was sentenced to two years and six months in prison.
Worrell was also previously sentenced to seven years and three months in December 2008 for offences under Section 57 of the Terrorism Act 2000 (possession of material for terrorist purposes) and racially aggravated harassment.
According to BBC News, the previous sentence was in relation to possessing bomb-making materials and waging a hate campaign against a mixed-race couple.
Detective Chief Superintendent Martin Snowden, Head of Counter Terrorism Policing North East, said: "These offences clearly show that Worrell has not learnt or changed his behaviour despite serving a previous prison sentence.
"By obtaining and distributing these hateful messages Worrell is inciting hatred, potentially threatening public safety and security as well as the stability of the local community.
"We will not tolerate any action which attempts to undermine or divide our communities and will continue to work to counteract the intentions of individuals who seek to do this.
"The CT network, in conjunction with local police forces, works hard to identify and arrest and bring to justice anyone espousing hatred and extremism. The public are key in helping us do that and we would encourage them to bring any posts, websites or activity of concern to the attention of police via www.gov.uk/ACT."
Jenny Hopkins from the CPS said: "Nathan Worrell is a committed neo-Nazi with a hatred of people who are not white. From the time he gets up to the time he goes to bed, he surrounds himself with images of Hitler, the SS and the Third Reich.
"The CPS will prosecute right-wing extremists who stir up racial hatred in communities and help keep the public safe."