October 18, 2019 4.44 pm
This story is over 32 months old
Council explains why Potterhanworth bridge still flooded after several weeks
The council are working to remedy the situation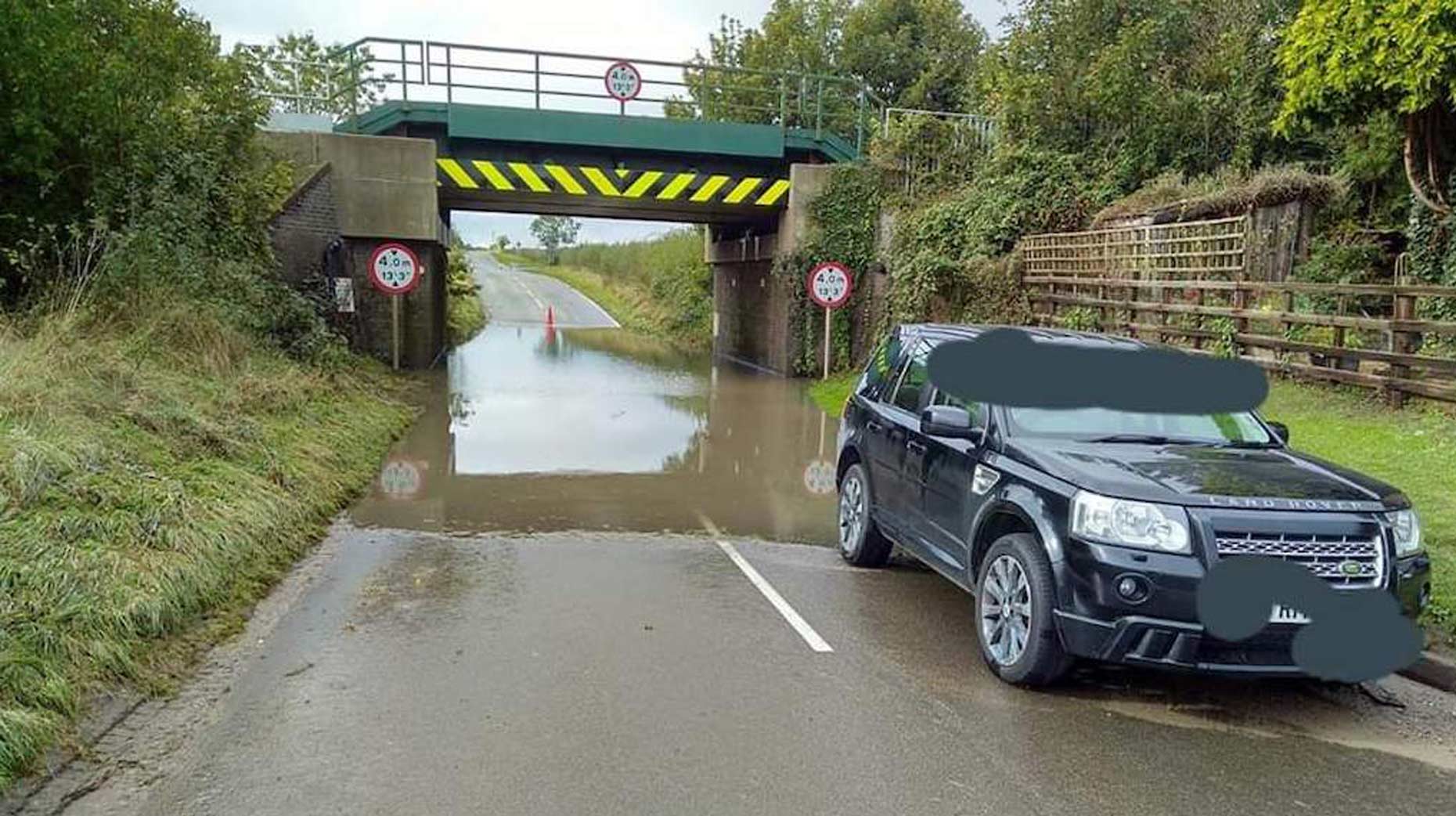 Lincolnshire County Council said it has been unable to access drains because of the high water level as flooding continues to trouble drivers in Potterhanworth.
As previously reported, the council sent a tanker to try and clear the drains after several drivers became stranded in floodwater under Potterhanworth Bridge on Station Road this month.
The council will return once the water level has dropped sufficiently to flush the system and investigate the issue.
Readers previously told The Lincolnite they have been pushing the parish and county council to fix drainage issues on the road for more than five years.
Several people have also continued to report the issue through the FixMyStreet website, which helps people report to their local authority, and it seems the problem has not gone away.
A Facebook group called 'Is Potterhanworth Bridge flooded? Live reports group' has also been set up to help people post their live updates and photos for wider awareness across the local area.
Lincolnshire County Council previously said the problem was being looked into and that its engineers are in touch with Network Rail to discuss further improvement to the drainage.
The local highways manager at Lincolnshire County Council said on Friday, October 18: "A tanker has visited the site but it is currently unable to access the drains because of the high water level.
"Once the water level has dropped sufficiently, we'll be able to flush the system and investigate what works are required to make this less likely to happen in the future. We will also clear the area of silt and debris.
"We also need to clarify who is responsible for the some of the surrounding drainage system, as this does not all belong to us and we need to work with others to remedy the situation.
"We realise this is a frustrating experience for local residents and businesses and thank them for their on-going patience."