October 18, 2019 4.25 pm
This story is over 49 months old
Huge rise in stalking, harassment and violent crimes in Lincolnshire
There were also some positive reductions in certain crimes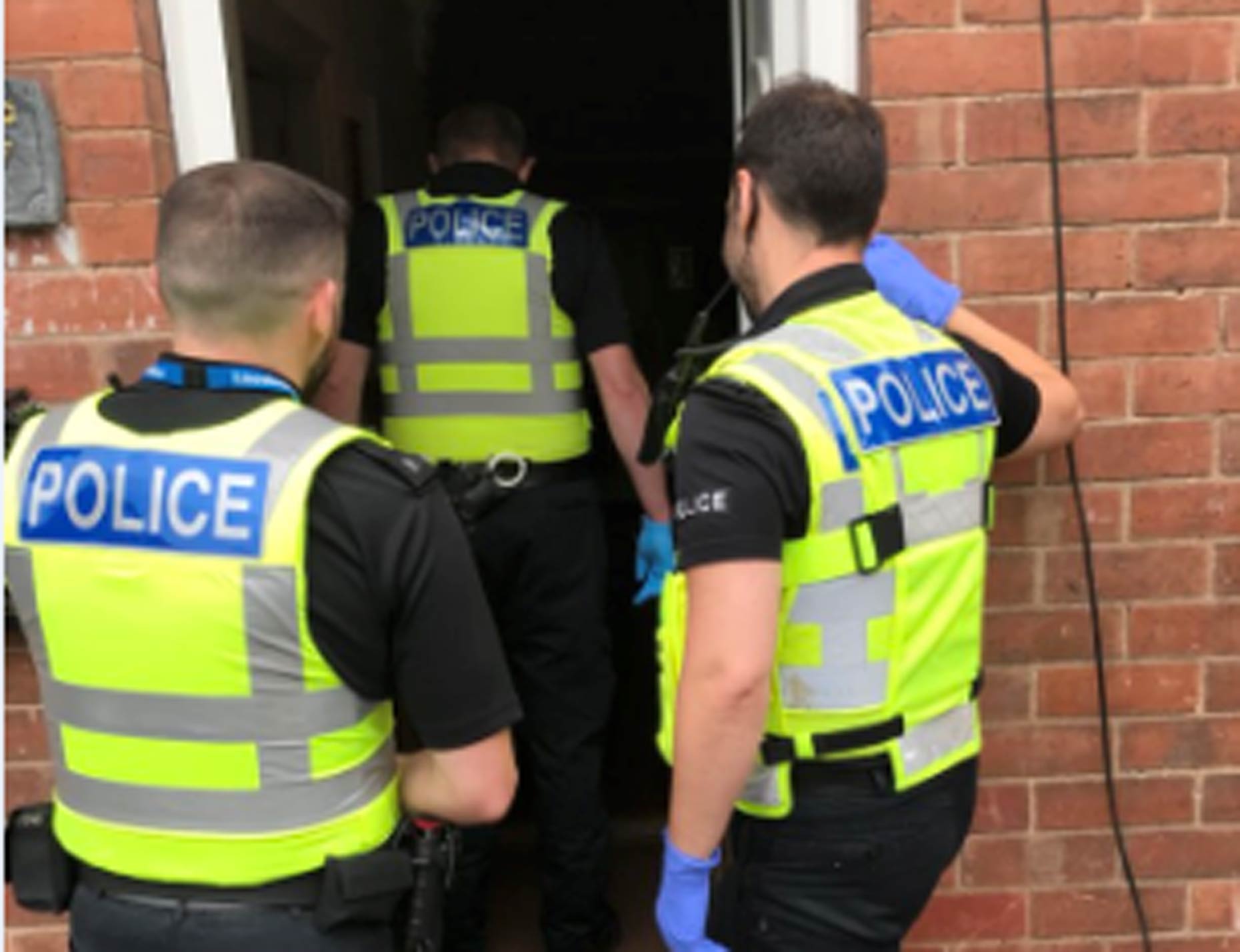 Stalking and harassment crimes more than tripled in the last year, with a 247% spike recorded by Lincolnshire Police, compared with a 90% rise in Humberside.
There was also a staggering rise in violent crimes and sexual offences.
Figures were released by the Office of National Statistics for the year from June 2018 compared with year ending June 2019.
Responding to the overall statistics both Lincolnshire and Humberside Police said some of increases were down to improvements of crime recording.
Crime figures
Lincolnshire Police recorded an 86% increase in 'Violence against the person', while the figure went up by 28% according to Humberside Police. Lincolnshire Police saw a 34% rise in sexual offences, with a 15% in Humberside's force area.
Possession of weapon offences rose by 33% in Lincolnshire and 16% in Humberside's force area.
There were 276 offences involving a knife recorded by Lincolnshire Police for the year ending June 2019, an 11% rise on the year before. Humberside Police recorded 679 in the same period, a 15% rise.
Nationally, the statistics also show rises in the numbers of violent crimes, possession of weapons offences, and sexual offences.
There was also some positive reductions for both forces. For example, the number of burglaries and vehicle crime in Lincolnshire dropped.
Domestic burglaries dropped in the county by 6% when compared to last year, just bucking the national drop of 5%. The number of recorded vehicle offences dropped by 5%, while the national picture shows a rise of 3%.
Humberside Police saw reductions in offences of burglary by 7%, theft by 3% and vehicle crime by 8%.
Reaction to figures – Lincolnshire Police
Jason Harwin, Temporary Chief Constable, said it was "encouraging to see drops in both burglaries and vehicle offences", but acknowledged that "the increase in serious offences is concerning".
However, he said it "does not mean we are not a safe county in which to live and work, and we will continue to make sure that is the case".
He said: "We don't just see the numbers but we see the victims who have been affected by crime.  It's crucial that we provide each and every victim with the service they deserve.
"When I look at the people behind the figures, this year we have 31,000 people who have reported one or more crimes to us.  That figure is too high, working with my colleagues both in the force and partners, we must bring that figure down."
He added: "We make sure we use our police resources well. We have recently had confirmation from central Government that we will receive funding for 50 extra officers and we will make sure we place them in areas where there is the most need.
"We have ongoing work to understand our demand and where the biggest threats are in the county and we will make sure we place our people in those areas – either physically or devoted to certain types of crime."
Humberside Police
Chris Rowley, Deputy Chief Constable at Humberside Police, acknowledged that the release of the quarterly crime figures highlighted a rise in crime in the force area.
He said the improvements of crime recording by police forces can be attributed as one of the factors, resulting in "more offences being recorded, rather than more crimes actually being committed".
He added that Humberside Police now has more officers on the streets, proactively dealing with things like drug-related crime and anti-social behaviour, which "will inevitably lead to more crimes being recorded".
Rowley said: "Our priority is to protect the public and ensure we have a good understanding of our communities so that we can work closely with them to help prevent crime.
"However when a crime is committed, we want people to feel reassured that we will record it and investigate thoroughly to hold those responsible to account."
It was also noted that over a quarter of the offences reported in the year up to June 2019 did not happen during this time period.
Click here to view the full report and here for the local breakdown of the statistics.