October 3, 2019 9.13 am
This story is over 32 months old
Imps statues to create exciting new Lincoln trail
Lincoln BIG is looking for sponsors and supporters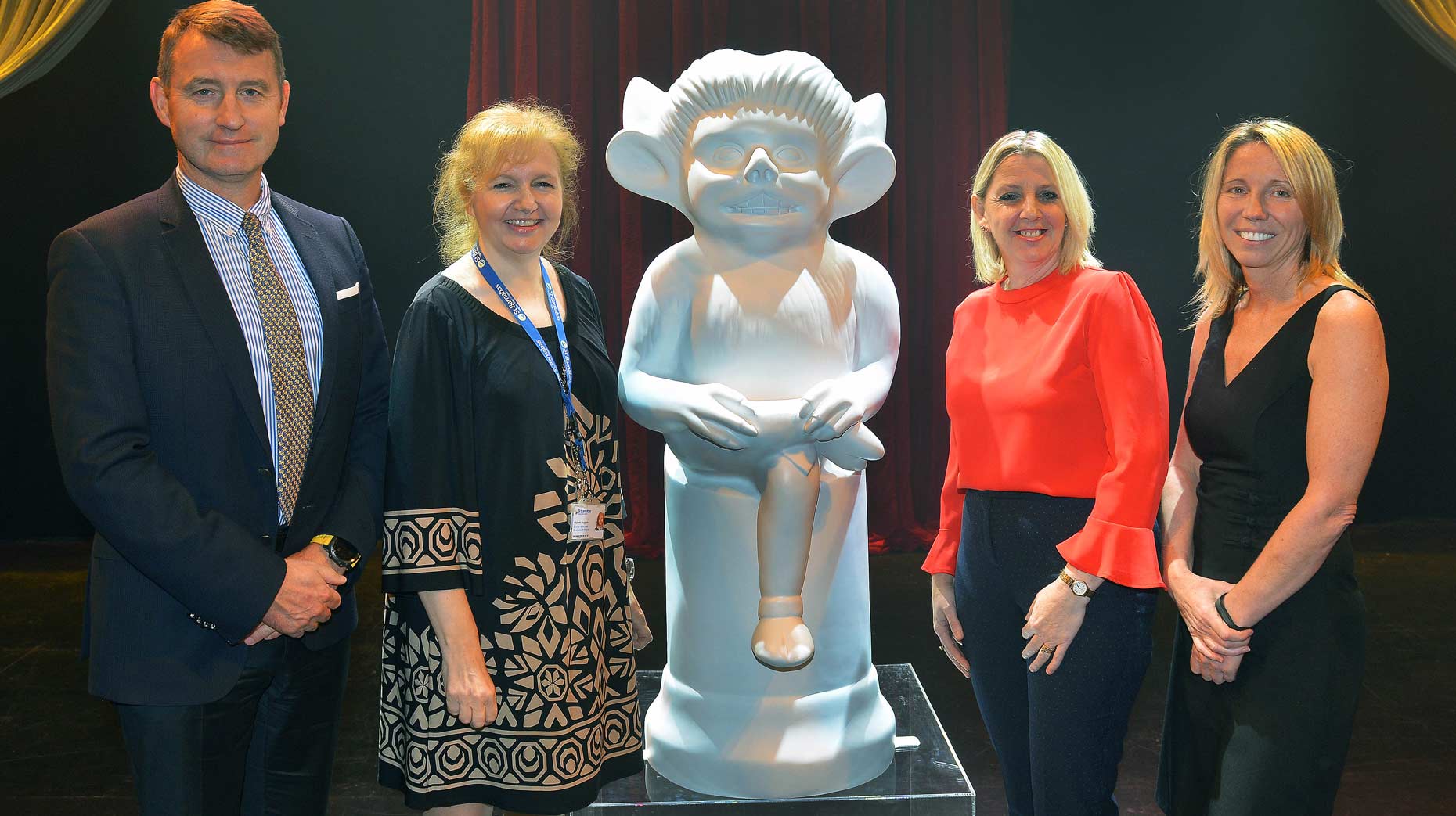 Thirty full-sized Imps will invade Lincoln in an exciting new trail hitting the city's streets in 2020.
The Lincoln Charter Barons' and Lincoln Knights trails helped bring extra people into the city with 210,000 visitors and 280,000 visitors in 2015 and 2017 respectively. The Barons and Knights trails also raised £166,800 and £178,000 respectively for charity.
Potential sponsors, artists, educationists and Lincoln charity St Barnabas Hospice attended a special launch night at the New Theatre Royal on Wednesday, October 2.
Lincoln BIG is looking for organisations and businesses to sponsor one of its 30 Imps. There are also special, as well as mainstream, sponsorship opportunities – for more information email [email protected]
Any interested professional and amateur artists will have the chance to submit decorative designs for the individual full-sized Imps. Those whose designs are chosen will then work with a business or organisation on their final design.
Education partner EBP is also looking to have up to 60 half-sized Imps in its Education Trail.
Sarah Loftus, Lincoln BIG Chief Executive, said: "Our previous Trails were runaway successes. They were loved by local families and fired the imagination of visitors from across the globe.
"Our Barons and Knights were constantly being photographed, popped-up in thousands of "selfies" and people globally tweeted about them. Visit Lincoln took a Knight to Kings Cross to publicise our great city and our creative business sponsors took them out and about and used them in numerous publicity stunts/exercises.
"Now we are starting work on our Lincoln IMP Trail and it is already causing a buzz with our partner Wild in Art (which has supported our earlier trails with its expertise), The EBP (our education partner) and local charity St Barnabas Hospice (which will benefit financially from the new trail). We want to create IMPmania in the city and we've got some great reasons to go for it."