October 2, 2019 2.01 pm
This story is over 49 months old
New care college opens in Lincoln
It will address skills shortages in the industry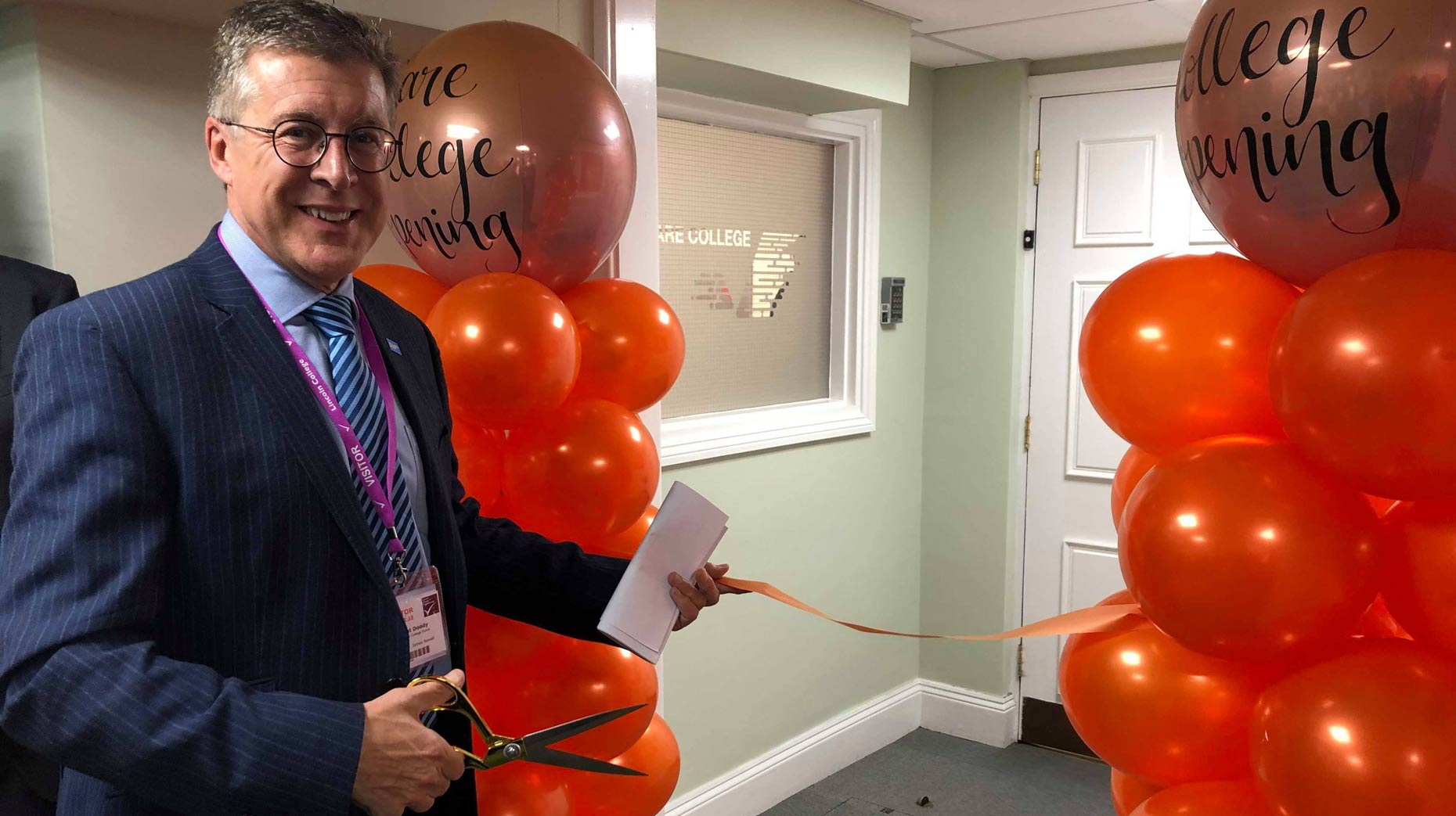 A new industry-led care college has opened at Lincoln College to address the issue of crippling skills shortages in the sector.
Pat Doody, Chairman of the Greater Lincolnshire Local Enterprise Partnership Employment and Skills Board, recently cut the ribbon to officially open The Care College on Wednesday, October 2.
The college is already full, with two groups of around 25 students each, who will spend significant amounts of time in care environments to instil core values and immerse them in the workplace.
All care college students will complete the industry-recognised care certificate on top of their technical qualification and an extended industry placement.
The college has been designed and supported by The Orders of St John Care Trust, Priory Adult Care, Home from Home Care, the Lincolnshire Care Association, Walnut Care and Wispington House.
Mark Locking, Lincoln College Group Managing Director for Education and Training, said: "This is part of an ongoing transformation of our curriculum to ensure that our training reflects and is led by local employers, producing the highly skilled and productive workforce they need.
"This new college aims to recruit and nurture students with the right values needed to provide high levels of care locally.
"It will also shape them with not only the technical qualifications they need, but also industry experience and industry recognised qualifications that could historically only be gained once at work. This will ensure our students can add real value to care homes from day-one of their working lives."
Dan Hayes, CEO at The Orders of St John Care Trust, added: "The college has demonstrated an extraordinary level of employer engagement and willingness to innovate in order to meet our needs. I know I speak for all of the employers involved when I say we can't wait to start supporting these learners into their future careers."