October 16, 2019 4.18 pm
This story is over 32 months old
Paw-dorable: Meet seven cats looking for a new home
Can you help rehome one of the cats?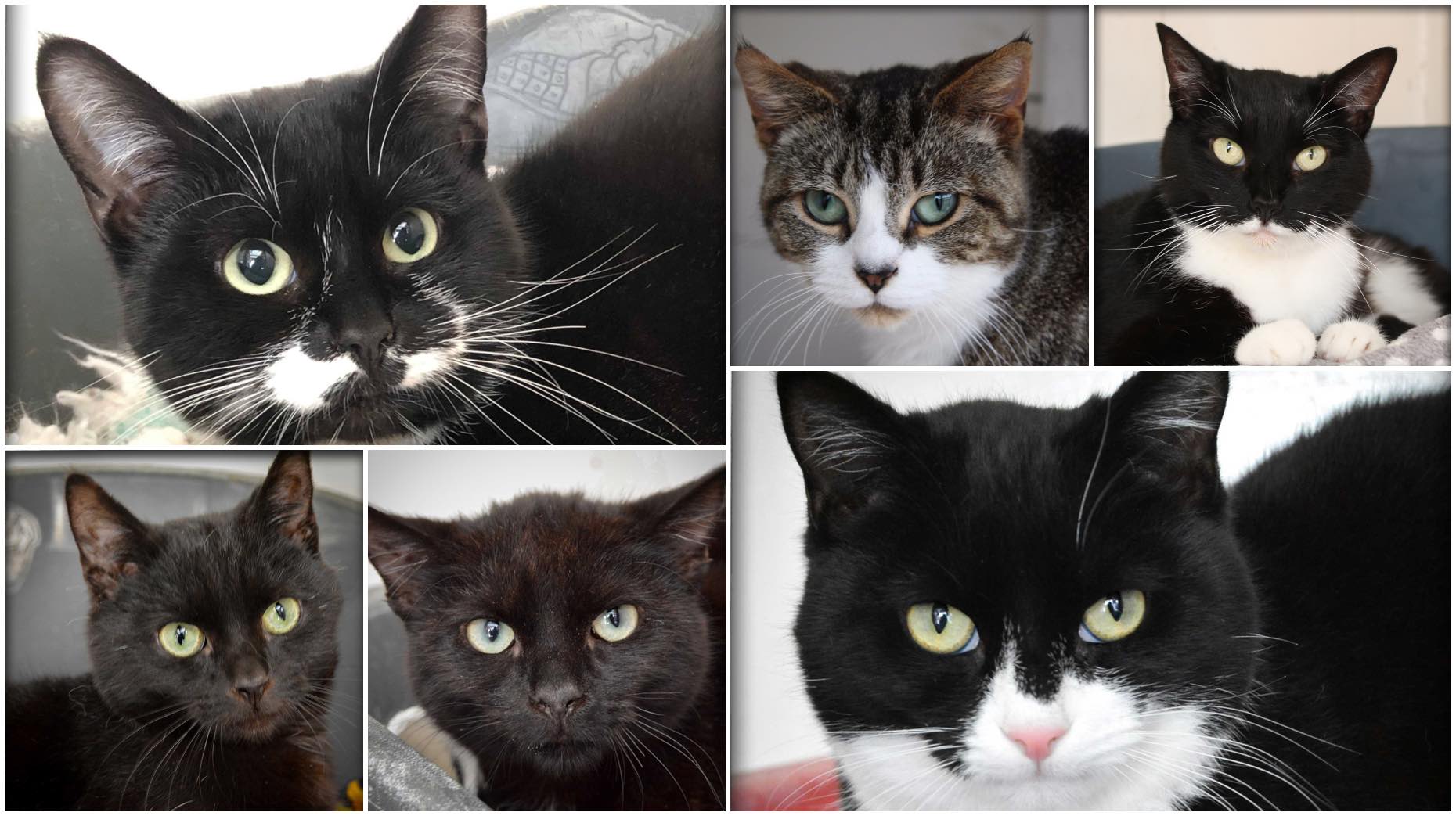 Can you help rehome any of these seven beautiful cats? The RPSCA Lincolnshire Mid & Lincoln branch has launched a campaign to find homes for animals that have been in its care the longest, including these special cats.
Seven cats at the branch are 'long-termers', six of which are bonded pairs and would love homes together – Cagney & Lacey, Eddie & Emily, Josephine & Jezzebel, and a tabby cat called Saga.
These cats came into the branch's care from terrible conditions and situations. They were all checked by vets and found to have a condition called 'Coronavirus'. Coronavirus is a type of virus that typically affects the respiratory tract of mammals.
Carla Jones, Branch Trustee, said: "Many cats have coronavirus, your own cats have probably been exposed to it at some point.
"These little guys in our care have had a really rough run of it which is why they have been so poorly, but it is unlikely to have a long term impact on them."
All of the animals are housed at Ruskington Kennels, situated between Lincoln and Sleaford. Anyone who feels they could help by adopting any of these special cats should contact them on 01526 833977. Further information can also be found here.
Cagney & Lacey
"Cagney and Lacey are sisters who act like they are still kittens. They are always rushing about chasing each other, but will also sit on you for a good fuss."
Eddie & Emily
"Eddie and Emily rely on each other and are often found cuddled up together. They also play together like kittens. Eddie is as soft as they come. Emily is a bit shy until she gets to know you and then she likes a good fuss too."
Josephine & Jezzebel
"Josephine and Jezzebel are inseparable. They are very quiet cats who would love to spend their time being lap cats. They are always found sharing a bed together."
Saga
"Saga demands attention and fuss. She likes to paw you and loves rolling around to show her bell off. She was feral, but now she's just a show off."
Adoptober
As the charity enters Cat Week as part of its month-long rehoming drive Adoptober, it revealed that RSPCA inspectors rescued the equivalent of more than 60 cats per day – or 22,000 over the whole year.
New statistics show that the RSCPA rescued more cats than any other animal in 2018, including 531 in Lincolnshire, as a result of calls to its national cruelty line.
In 2018, the RSPCA managed to find new homes for 23,893 cats – more than 450 every single week. A total of 372 cats were rehomed in Lincolnshire.