October 2, 2019 10.48 am
This story is over 49 months old
Student accommodation construction firm enters administration
Over 130 jobs are at risk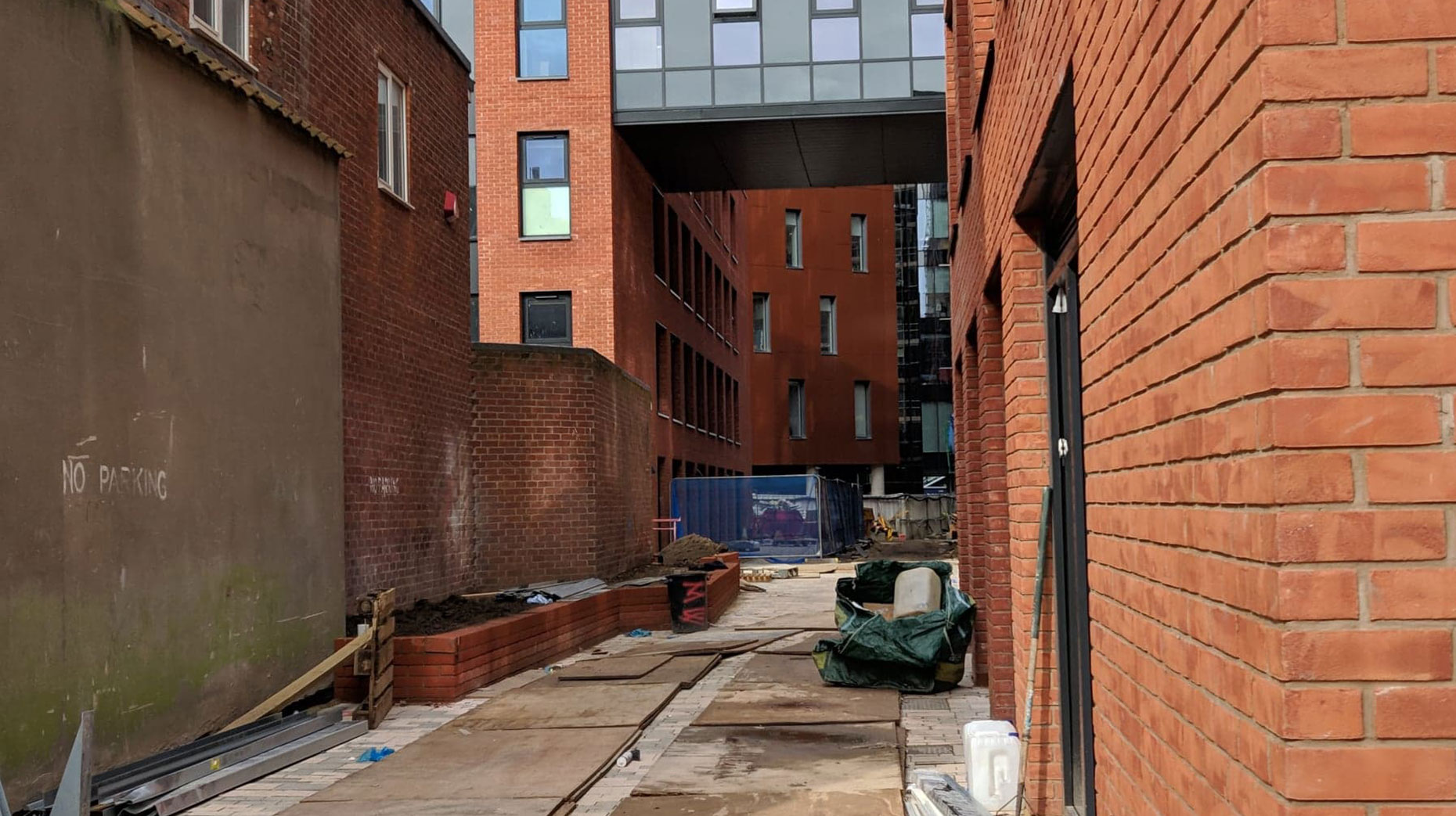 Marcus Worthington Group, the construction company in charge of the delayed 179 High Street student accommodation development, has been placed into administration, putting over 130 jobs at risk.
One of the family-owned group's funders, Cumberland Building Society, appointed PwC as administrator earlier this week.
As previously reported, one student affected by the delays was told the building would not be finished until 2020 and their contracts for the rooms had been terminated.
The 301-bed student accommodation block, gym, shops and restaurants in Lincoln city centre had already delayed from its September completion target, affecting hundreds of students in the run-up to the start of term. The joint venture by EBW Developments (Block Ltd and MWPL Ltd) had a letting agreed with the University of Lincoln for 21 years.
The Lincolnite was previously told staff had downed their tools and work had stopped. Issues with contractors will mean affected students have been offered compensation and alternative accommodation arranged for them will be made available for the duration of the academic year.
A statement from the directors of Preston-based Marcus Worthington Group, which is continuing to trade while in administration, said: "It is with deep regret and sadness that an administrator has been appointed to Marcus Worthington and Company Limited, the construction part of our business.
"The current economic uncertainty has led to us struggling to secure additional borrowing from our bank lenders. We have also been unable to attract fresh funding from other lenders because of these testing market conditions.'
"Our primary thought at this time is with our staff. All our employees have been paid up-to-date as of September 30 and we will be supporting those affected in any way we can. We are consulting with our subcontractors and will update them in due course."
The residential division of Marcus Worthington Group, Hollinwood Homes Ltd, is unaffected, as are other group companies Marcus Worthington Properties Limited and Stonewell Property Limited.
The University is working with the Students Union. Students affected can contact the advice centre at [email protected].
A spokesperson for the University of Lincoln said: "179 High Street is a private development and the developer has recently informed us that it may be subject to additional delays. Our students have already been given alternative accommodation in a nearby hall of residence and we will continue to offer this to the affected students.
"The University is disappointed that our students have been placed in this position. We are interceding on behalf of our students to resolve the issue and to support them.
"We can confirm that no student will pay more than they had contracted to and we have offered compensation to all the students including a 3 week rent concession.
"The University will not tolerate our students moving into accommodation which is not complete. No students are being moved or will have to move. We have already housed affected students in high-standard purpose-built student accommodation which is now being made available for the duration of the year. Students will be fully supported by our team with whatever decision they wish to make."
The Lincolnite contacted both Marcus Worthington Group and PwC for further information, but there was no reply by the time of publication.
Have you been affected? You can reach the team by contacting [email protected]