November 25, 2019 1.53 pm
This story is over 31 months old
"All I want for Christmas is new legs": Fundraising mission for Lincoln girl
Around £1,400 has so far been raised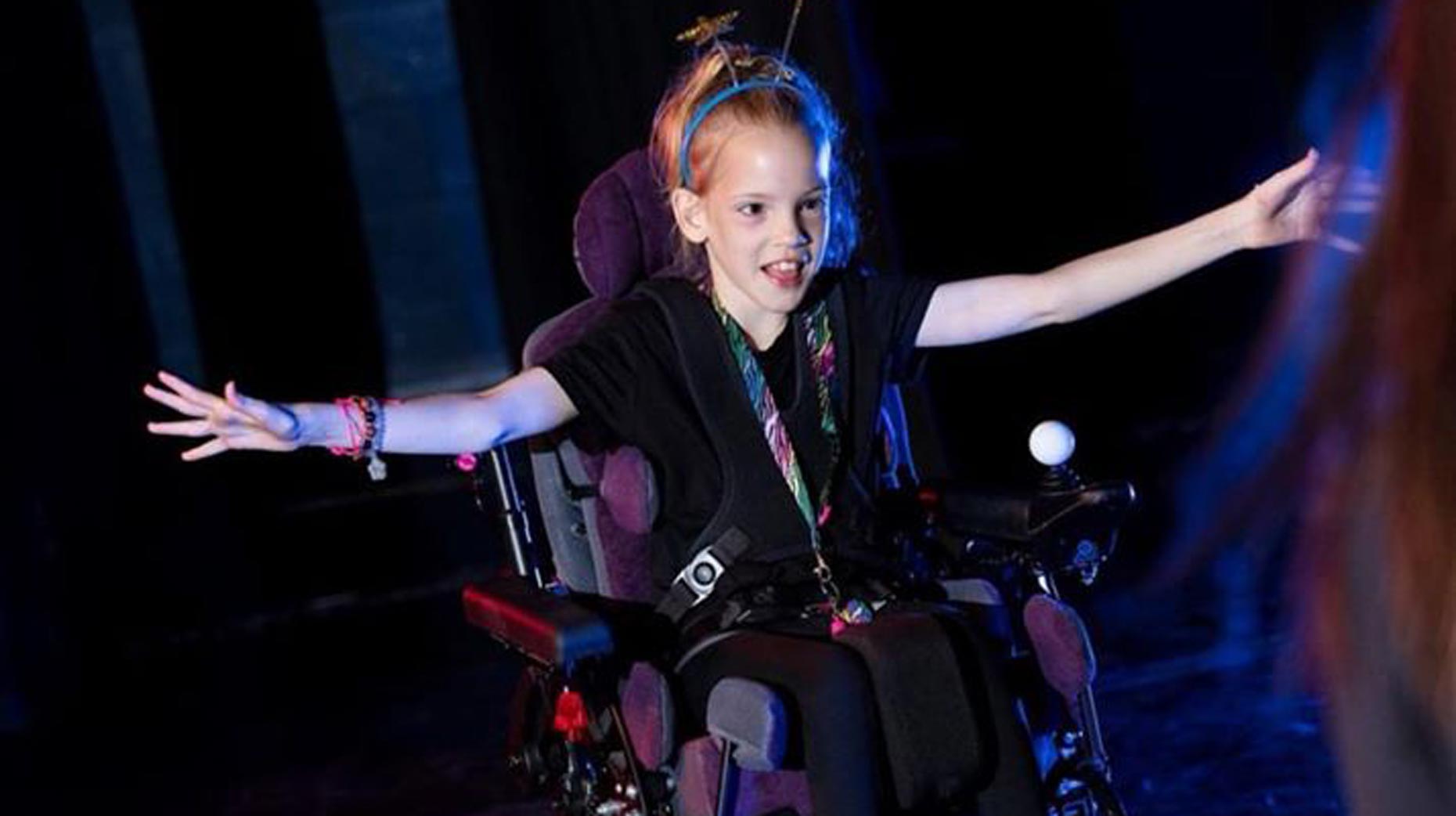 A 10-year-old girl in Lincoln has one big Christmas wish – new legs to help her dream of walking come true.
Around £1,400 of the £1,600 target has already been raised for Tarli Staines, who suffers from Cerebral Palsy, focal epilepsy and autism. She currently needs full-time care.
Her family says an iKAN hkafo brace would change her life by giving her independence and helping her to stand and walk by herself.
Tarli's mother Leonie Staines told The Lincolnite that Quantum Healthcare Products will visit on Tuesday to carry out a full assessment, take measurements, carry out physio and make sure the brace fits.
After years of struggles and needing full-time care, Leonie can finally see light at the end of the tunnel and is very positive her daughter will have her new braces before Christmas, which will "open up a new world for her".
Overwhelming fundraising
Leonie's sister-in-law Clare Staines set up a GoFundMe page to raise £1,600 for the brace, which will help strengthen her muscles and avoid needing further operations.
At the time of writing £1,400 has been raised. The page is showing that the target has been hit, but Leonie explained this is due to a couple of accidental mistypes.
Another £200 is needed to help radically change the life of Tarli, who lives with her mother and two brothers Ethan, 15, and Harvey, four.
Leonie told The Lincolnite: "It has been completely overwhelming and a whirlwind of emotions, and my phone has not stopped in the last 24 hours. The GoFundMe PR company have contacted me as well to take it to the national media, so I'm having it from all directions at the minute, it's hard to put into words.
"All she's ever wanted to ever do is play with her family and cousins at the same level, so to get this piece of equipment will be massive.
"She's amazing. She has her moments like every child does, but she is the strongest little girl and is so funny. She has so much confidence and it will make you melt as soon as you're around her.
"She is so open with people and she keeps us going when we're feeling down. She's so resilient with all the operations she's had."
The diagnosis
Tarli was born in Germany when her dad Luke was in the infantry and at around six months old they moved back to the UK.
She was diagnosed with Cerebral Palsy when she was one. She was also diagnosed with focal epilepsy when she was seven and with autism the following year.
The young girl has had multiple operations including four major hip surgeries and a feeding button put in her stomach. She also has botox in her legs every six months to help keep them a bit looser.
Tarli, who attends St Francis Specialist School in Lincoln, currently uses a Power Chair, which her mum said is "very restrictive and it's hard to make herself inclusive".
She needs full-time help with getting out of bed and in every aspect of her life and once she gets the iKANE hkafo brace it will be "massive" for the family as it will "open up a lot of possibilities for her and will also help her sit down and make things more accessible".
Leoni had a dream last Friday that Tarli was walking around the house and it made her think about things as if she was in her daughter's shoes.
Leoni said: "Christmas Day can be a struggle and she get's frustrated, but already I'm now able to picture her being able to stand up at the table to open her presents and for her to help with the Christmas baking. It's the smallest things, but it would make the biggest difference."