Five things we learned from Lincoln Labour hopeful & Shadow Attorney General
Shami Chakribarti visited Lincoln on the election trail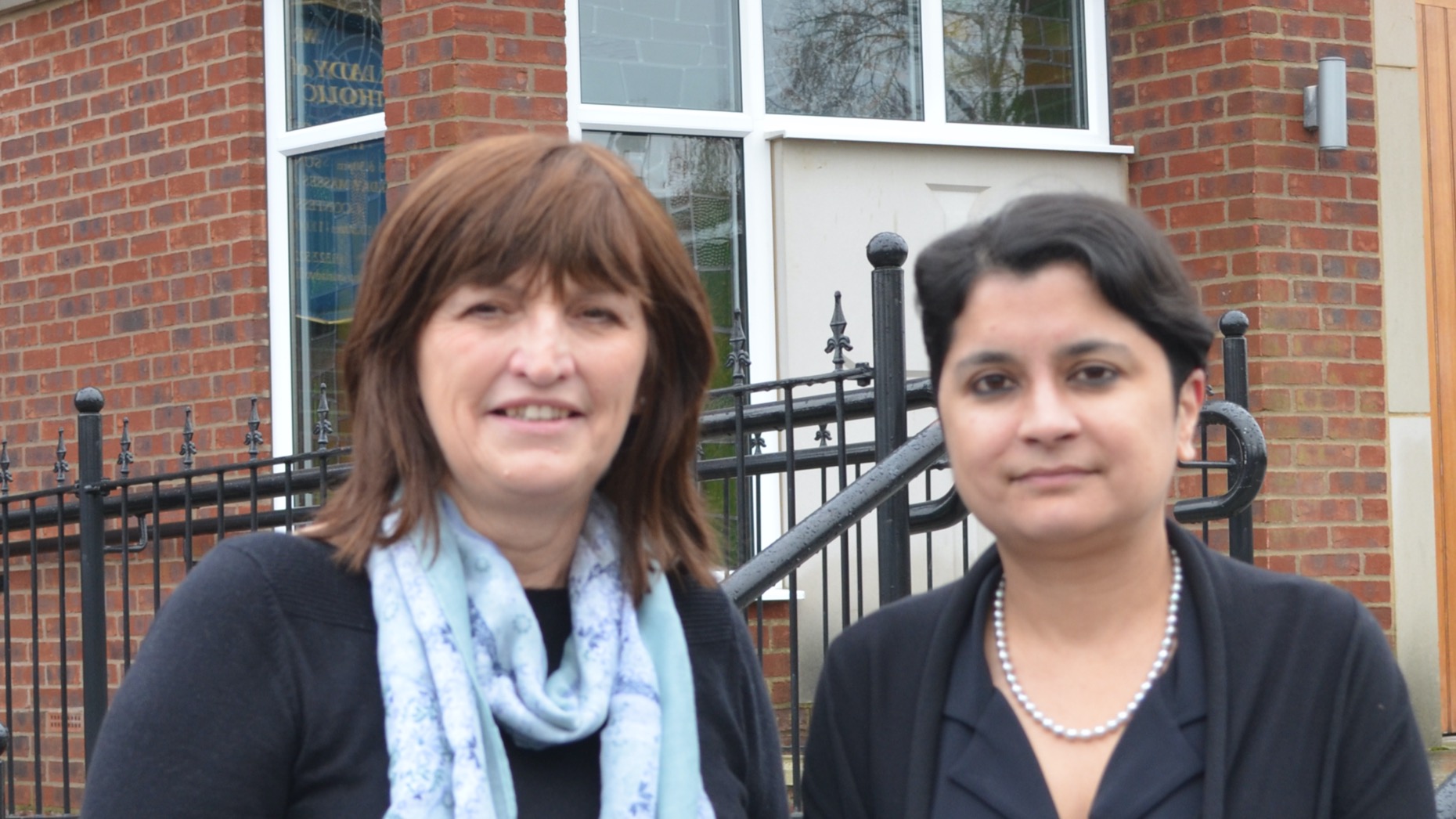 Labour parliamentary candidate Karen Lee continued her campaign to become Lincoln's MP alongside Shadow Attorney General, Shami Chakrabarti, on Wednesday, November 27.
Ms Chakrabarti said the upcoming election was the "most important of her lifetime" as she addressed issues on anti-Semitism, Brexit, tuition fees and the party's chances in leave voting constituencies.
Meanwhile, Ms Lee said tution fees were a "huge issue" in Lincoln and that Brexit was not the "only overwhelming issue" on the doorstep.
These are the confirmed candidates standing in Lincoln on December 12.
Here are five things we learned:
"I would be neutral on a second referendum"
Ms Chakrabarti said she supported Jeremy Corbyn's neutral position should a second referendum be held and added that it would be "a position that I would take as well".
She added that, despite the debate over Brexit, it was not the only issue on the table.
Ms Chakrabarti said she was "not running away" from Brexit, but added that there were other problems that the country faced.
"I'm not running away from it being a really important issue," she said.
"But, so is austerity, so is rising levels of poverty, so is being one of the most unequal countries in Europe despite being the fifth wealthiest country on the planet.
"I think it is important that all of these issues get aired because it is a General Election, it's not a referendum in itself."
Meanwhile, Ms Lee said that, despite questions over Brexit on the campaign trail, it was "not the only issue" faced on the doorstep.
"The issue of Brexit, whilst it of course comes up sometimes on the doorstep, it really is not the overwhelming issue," she said.
"We are not being faced with it all the time. I promise you, it's just not this huge thing that's coming up on the doorstep constantly."
Apology for 'slowness' of tackling anti-Semitism
Ms Chakrabarti said that she was sorry for the "slowness" on tackling anti-Semitism in the Labour Party.
She added that Mr Corbyn had apologised "a number of times" on the topic.
"He said sorry about how long it took with Labour being able to cope with suddenly being a mass movement in a social media era," she said.
"Labour, like other political parties, has traditionally been more geared up to campaigning than it has been geared up to disciplining what became a mass membership organisation of half a million people.
"So, I'm happy to apologise for our slowness to deal with that challenge."
Labour would honour its pledge on tuition fees
Ms Chakrabarti said the party would keep its pledge to abolish tuition fees.
She said the party had made the promise in two manifestos and that it was a "complete principle" for the party.
Ms Lee said the topic was a "huge issue" in Lincoln with the city having two universities.
When pushed on how the abolition of fees would affect the growth of universities in the city, Ms Chakrabarti said the party was not planning to reduce student numbers.
"We are not proposing to reduce the number of students," she said.
"If anything we want to invest in academic higher education, but in technical and further education as well."
She said the party was also proposing a National Education Service for people of all ages to access education.
'Health service needs to be protected'
Ms Chakrabarti described the health service as the "best democratic socialist experiment in world history" and said that it needed to be protected.
She claimed that United States President, Donald Trump, and "big pharma" wanted access to the health service for sensitive data and to "marketise" it.
"If people start profiting from this service that is supposed to be free at the point of need then people are going to be deprived," she said
Mr Corbyn revealed a 451 page dossier this morning which he said was evidence of meetings between the government and the United States on drug prices and the health service.
He said the election was "now a fight for the survival of the NHS".
Labour's chances in leave voting constituencies
Ms Chakrabarti said the party was offering people in leave-voting consistencies a "healthy leave option" in its election campaign.
She said that people feel "left behind by the establishment" and that contributed to the leave vote.
She added that the party was offering them an end to austerity and greater equality.
"People voted leave and remain for a lot of reasons, but people I've met voted leave because they felt that the establishment have left them behind," she said.
"People are entitled to vote leave and there will be another referendum under a Labour government.
"I think Jeremy has done exactly the right thing by saying he will not take sides in that and that he will make sure there will be two credible options on the table which safeguard people's jobs, services and the economy as a whole."
Ms Chakrabarti said Labour's offer was both "patriotic" and "safer" than what was being offered by other parties.
Last week, The Economist reported a Survation poll which put Labour behind the Conservatives in Great Grimsby – a leave voting constituency.
The poll suggested that the party was 13 points behind the Tories, which would end Labour's 74-year domination of the former fishing town in North East Lincolnshire.
You can watch our interview with Karl McCartney and the Minister for Transport here.
---
SUBSCRIBE TO LOCAL DEMOCRACY WEEKLY, our exclusive email newsletter with highlights from our coverage every week and insights and analysis from our local democracy reporters.