November 5, 2019 10.49 am
This story is over 30 months old
Heartbreak as puppies found on street in poor state
"How could someone do that to an animal?"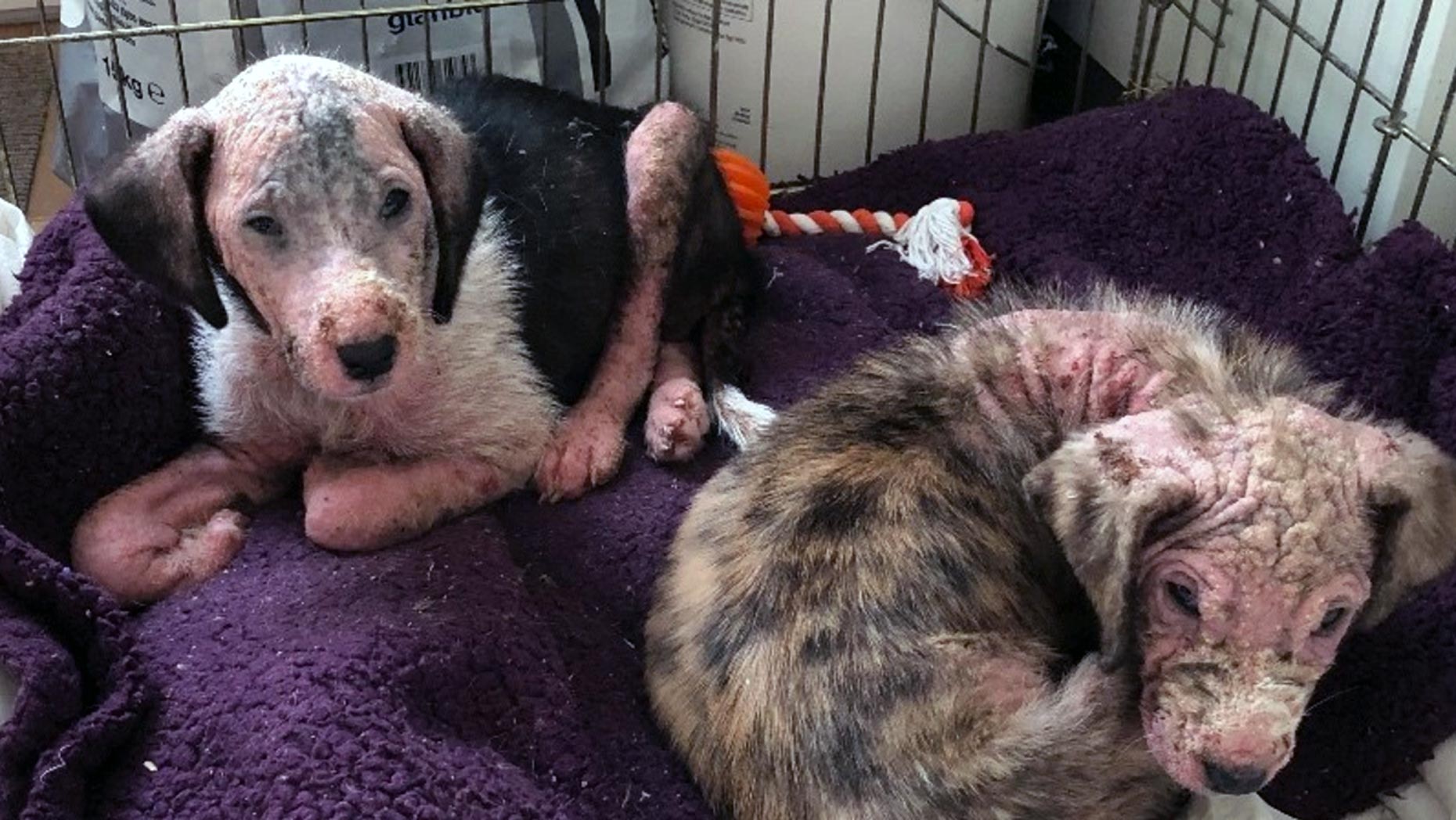 Holidaymakers found two puppies wandering the streets in Skegness in a poor state.
Lucky and Dodger both have a severe skin infection called mange and are being looked after by a couple who rehome dogs.
The first puppy was found on November 1 and the second was found on November 3, but they are still looking for their mother or other siblings.
Both were found around the Trunch Lane area in Chapel St Leonards.
Greyhound Trust Skegness does not usually rescue dogs but the owners said they just could not turn Lucky or Dodgy away.
Kevan and Jenny Mccormick, 55 and 48, have been nursing them both back to health and taking them to the vets regularly.
They have set up a justgiving page to fund the treatments and hope to get the puppies back to normal in the next nine months.
Since setting up the page three days ago, people have donated over £1,100 to help pay the vets bills.
Kevan told Lincolnshire Reporter: "It has been really heartbreaking to see them. How could someone do that to an animal?
"We don't normally rescue dogs but when Lucky and Dodger were brought here we just could not turn them away.
"It will be a long journey for both of them and that means a lot of trips to the vets so it is amazing to see people donate so much money."
Since they started looking after the puppies, people have taken them food, toys and even visited to just give them a cuddle.
The Greyhound Trust currently has 12 dogs up for adoption and has rehomed 25 since they set up at the start of the year.