November 12, 2019 9.43 am
This story is over 31 months old
Hundreds of rescue animals at risk after 'extreme' flooding
Over 40% of the grazing land is unsafe for at least six months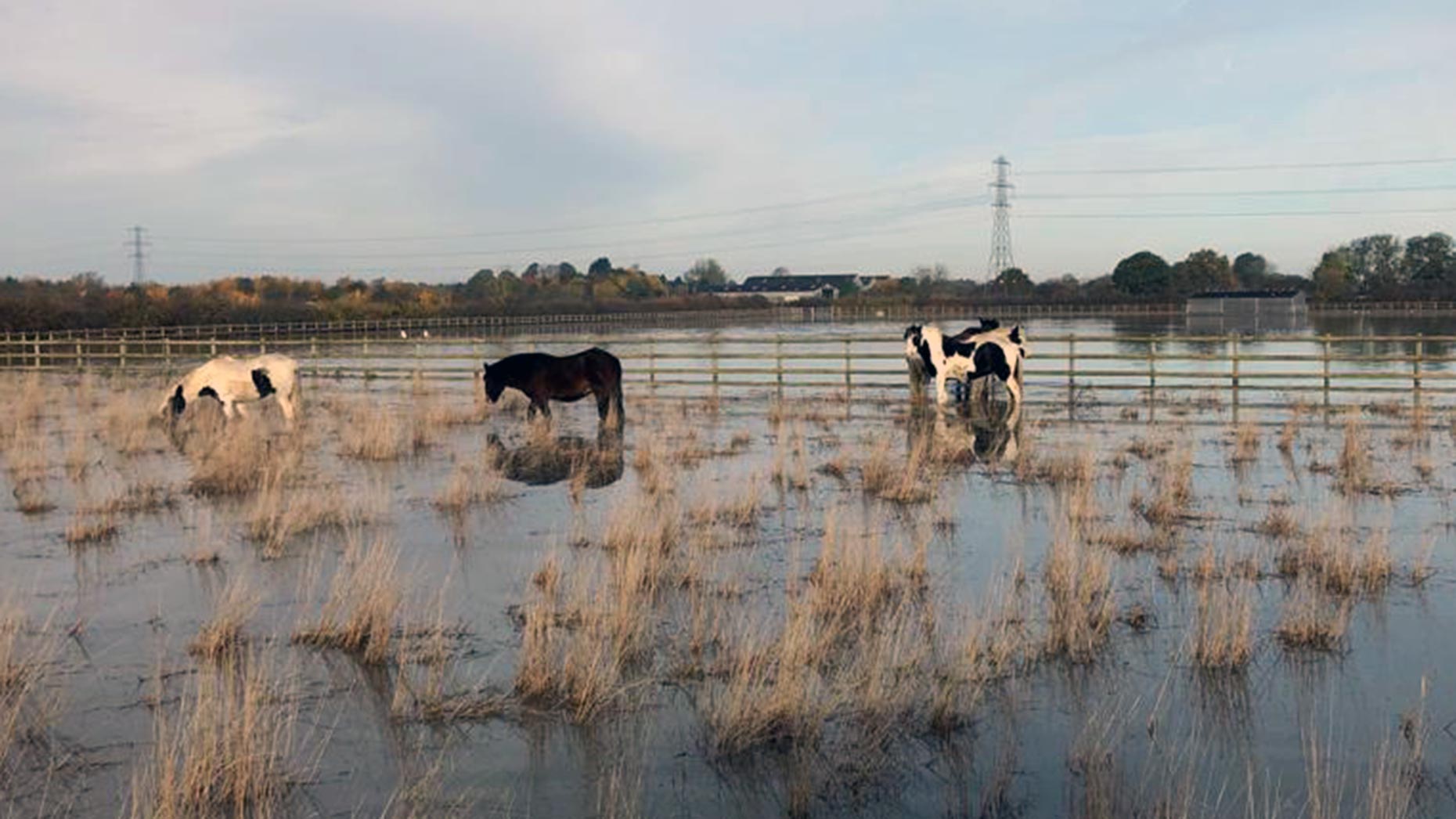 Hundreds of horses, donkeys, ponies, and mules are at risk at a rescue centre near Lincoln after they were hit by floods.
Bransby Horses cares for over 450 of the animals, many of which will need to be evacuated over the next few weeks.
The Environment Agency told the rescue centre to close their drain valves and voluntarily flood the site to prevent further flooding in Lincoln.
It is a long-standing agreement, which the charity fully supports, but said that it has had a life-changing impact.
Over 30 flood warnings and alerts affecting Lincolnshire remain in place on Tuesday morning, with heavy rain forecast in a number of areas of the county.
Jo Snell, chief executive at Bransby Horses, said: "We're in crisis conditions which will have significant effects for month, perhaps for even years to come.
"Over one hundred equines will be moving to our site in Barlings within the next four weeks.
"The current conditions are not sustainable for keeping our animals and staff safe, which of course is and always will be our priority."
Bransby Horses, which is close to the River Till, has seen human sewage and four feet of water on their fields.
The charity is now working on short and long term plans, but over 40% of the grazing land is unsafe for at least six months.
An Environment Agency spokesperson said: "When levels in the River Till reach a certain trigger, we open several gates to let a controlled flow of excess water into the Till washlands – which helps protect 7,000 homes and businesses in and around Lincoln from flooding.
"The Till washlands have only been used 5 times since they were developed in the early 1980s – and each time they have helped prevent significant damage to properties and infrastructure.
"We constantly monitor river flows and weather conditions and always ensure local landowners have as much notice as possible when we expect to use the washlands for flood storage."