November 5, 2019 5.09 pm
This story is over 31 months old
North Lincolnshire oil well plan would 'benefit local economy'
A planning inquiry was opened today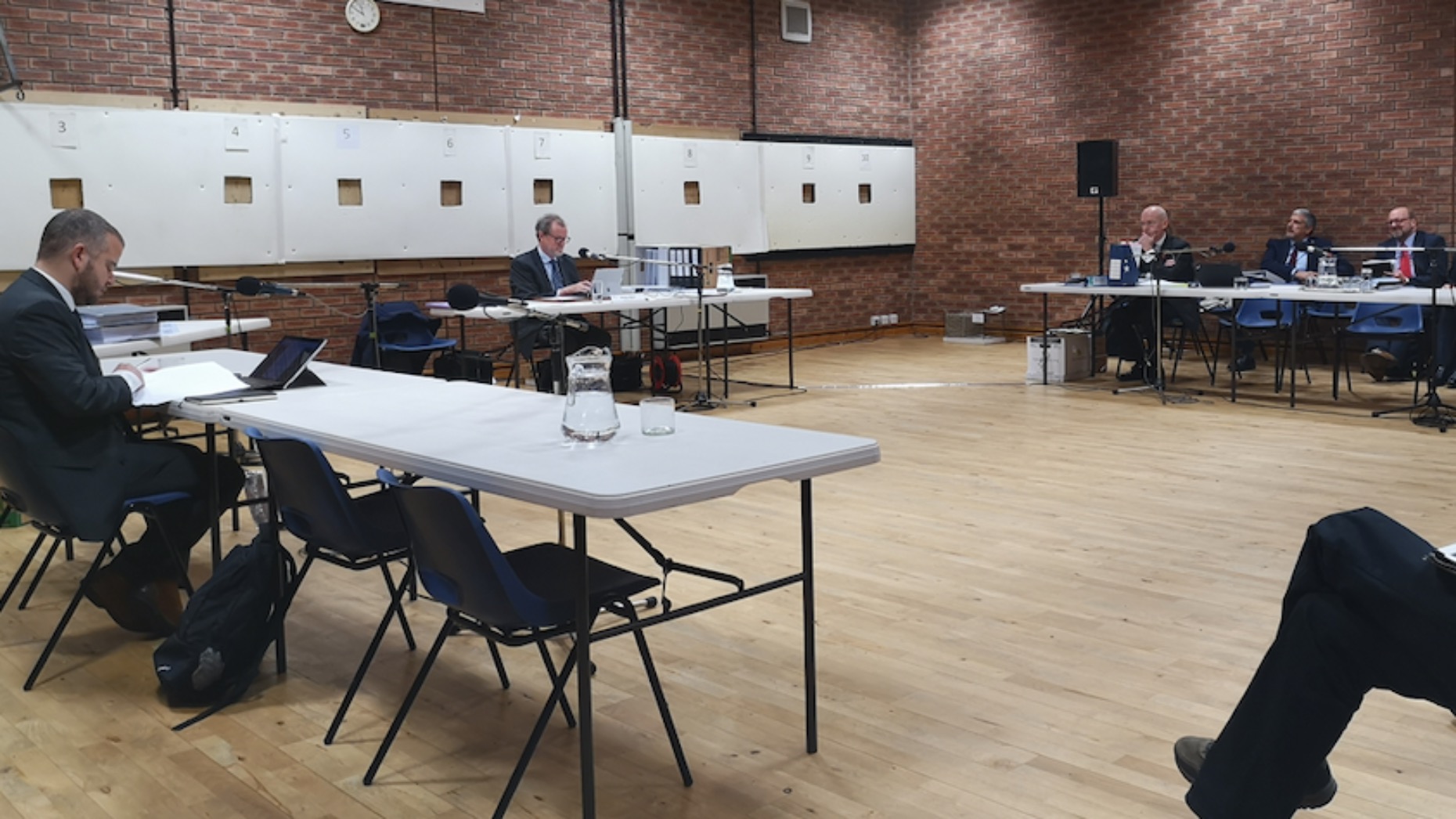 A well site in North Lincolnshire has a "significant and viable" oil reserve which would benefit the local economy if drilling rights are approved, a planning inquiry has been told.
The inquiry was opened this morning (November 5) in Scunthorpe by government planning inspector, Phillip Ware, into plans to continue to drill for oil near Lodge Farm, Wressle.
Egdon Resources have appealed a decision by North Lincolnshire Council to refuse plans to continue drilling at the site for a further 15 years.
Mr Ware said the authority rejected the plan due to "groundwater contamination" concerns and fears that it could impact on local residents and the local economy,
But, Hereward Phillpot QC, who presented Egdon's case, said that the company had addressed concerns raised and that the authority had "no proper or reasonable grounds" for refusal.
North Lincolnshire Council is no longer opposed to the plan and has withdrawn its case.
Mr Phillpot added that "great weight" should be given to the benefits of the site which has "established a presence of a significant and viable reserve of oil and gas".
"It would generate both direct and indirect employment, national and local taxation and business rates, and valuable additional business for local suppliers," he said
"It would also help reduce the need for imported oil."
The inquiry also heard that Egdon expects production rates of 500 barrels of oil per day and a "high likelihood" of gas volumes to generate onsite electricity.
Mark Abbott, managing director of Egdon, explained that the firm would use two treatment methods, acidisation and proppant squeeze, at the well site before oil operations.
The company said acidisation involves an injection of an acid mix through perforations into the surrounding rocks to improve the flow of oil or gas.
While, proppant squeeze is an injection of sand and gelled water under pressure through perforations in the well casing into the surrounding rocks to improve oil and gas flow.
But, campaigner and local resident, Elizabeth Williams, who was speaking against the plan, said both proposals were "risky and untried".
"The people of North Lincolnshire through their representatives on the planning committee have said no to this development over and over again," she said.
Local campaigners are expected to make further statements tomorrow (November 6).
The council's planning committee unanimously rejected the plan back in November 2018, which would have seen Egdon retain the well site for another 15 years.
The proposal would have also allowed the firm to continue exploring for oil and gas.
It was the third time the authority rejected a proposal by the company.
The inquiry is expected to last until Thursday.
SUBSCRIBE TO LOCAL DEMOCRACY WEEKLY, our exclusive email newsletter with highlights from our coverage every week and insights and analysis from our local democracy reporters.