November 6, 2019 11.16 am
This story is over 31 months old
Personal trainer's tribute to "jolly giant" ahead of charity challenge in friend's memory
He will climb a mountain with a rowing machine on his back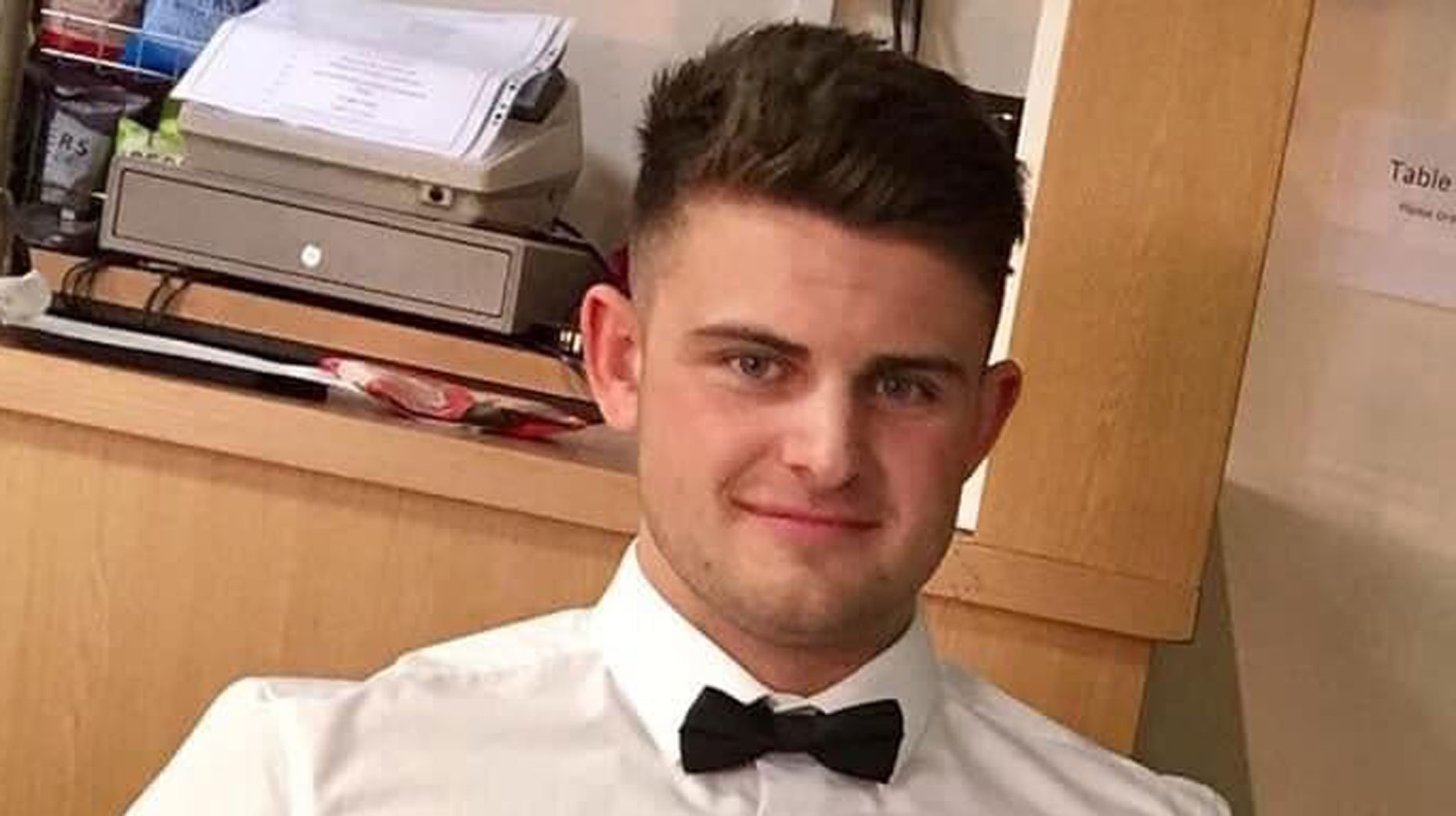 A personal trainer who battled his own personal demons is embarking on a mental health fundraising mission in memory of a "jolly" close friend he lost last week.
Brad Thornton, 24, has been friends with James Walker, 23, since their school days for 12-13 years. He was left shocked by the news that James recently took his own life, and wants to encourage others to speak out if they need help.
He described James as a "big, friendly, jolly giant" and he'll always remember him in the gym "with a big smile on his face, with 50kg dumbbells in each hand, repping them above his head just for fun".
Brad told The Lincolnite how he also battled with his own personal demons, before becoming a personal trainer at Anytime Fitness in Lincoln around a year ago. He said his work helped him turn a corner.
He said: "I thought this would be a huge challenge and I needed to draw attention to mental health.
"I've been struggling for years and going in and out of doctors, and getting blood tests. People thought in that time that I was a big jolly giant, just like they did Jim, but I couldn't have been more depressed. I had so much anxiety, so I know exactly what it's like to be there."
Brad said the job has changed his life and he is currently studying life coaching and hypnotherapy through a tutor called Rob Marklew in Lincoln.
Through the help of Rob, and another life coach called Mark Marsland, Brad said he went from "one of the quietest introverted people" to "full on out there, happy, confident and positive".
Charity Challenge
On November 30, Brad will climb England's highest mountain Scafell Pike with a rowing machine on his shoulders in James' memory, and friends have already expressed an interest in joining him on the challenge.
Once he reaches the top, he then plans to row 10,000 metres before shouting "louder than anyone else from the top of the mountain that we need to start opening up".
Brad is now fully focused on the challenge ahead and in the future he wants to speak publicly about life coaching to inspire others.
He added: "I wanted something to push myself with, mind over matter. You've really got to get your head in it and you can push through.
"It's about pushing your mind mentally to get there and achieve it. At times I will feel beaten up, fatigued, and down but know with my head and people around me I can push through and get to the top.
"I feel strongly about it and want to let people know it's okay to talk and that people will be happy to listen. Always check the person on your left and right and it is okay to feel this way and to reach out when you need help. It's so easy to change someone's day with such little things."
Brad has already raised over £2,450 towards his £50,000 target for the mental health charity Mind.
Click here to make a donation.
James' girlfriend Charlotte Talbot has also been raising money for Mind in memory of her "soul mate, best friend and favourite person in the world". At the time of writing the Just Giving page has raised over £5,600.
Presence hugely felt on the pitch
James was a popular man both on and off the pitch at Lincoln and Scunthorpe Rugby Club.
Lincoln held a minute's silence in memory of their former player, who played for the club from junior up to senior first team level, before the home match against North Hykeham on Saturday, November 2.
He also impressed at his new club Scunthorpe in National Two (North) this season and he left a lasting impression on both clubs.
Jack Kinsey, who played with James for around five years at Lincoln, said: "James, Jimmy, Big Jim.. you were always one of the loudest in the changing room, it didn't matter what you were talking about that day, you'd have us all in stitches.
"On the pitch your presence was felt hugely, you were incredibly talented and one of the players people always wanted on their side. You were just a great all round guy and you'll be hugely missed by everyone who knew you.
"There will be a Jimmy shaped void in the changing room and at the bar but you will always be remembered! It was a pleasure to call you a friend and a team mate. From Jack Kinsey and all the boys at Lincoln Rugby Club."