November 14, 2019 2.05 pm
This story is over 31 months old
Police investigate alleged assault of pregnant woman in Skegness kebab shop
A video appears to show the kebab shop owner pushing the heavily pregnant woman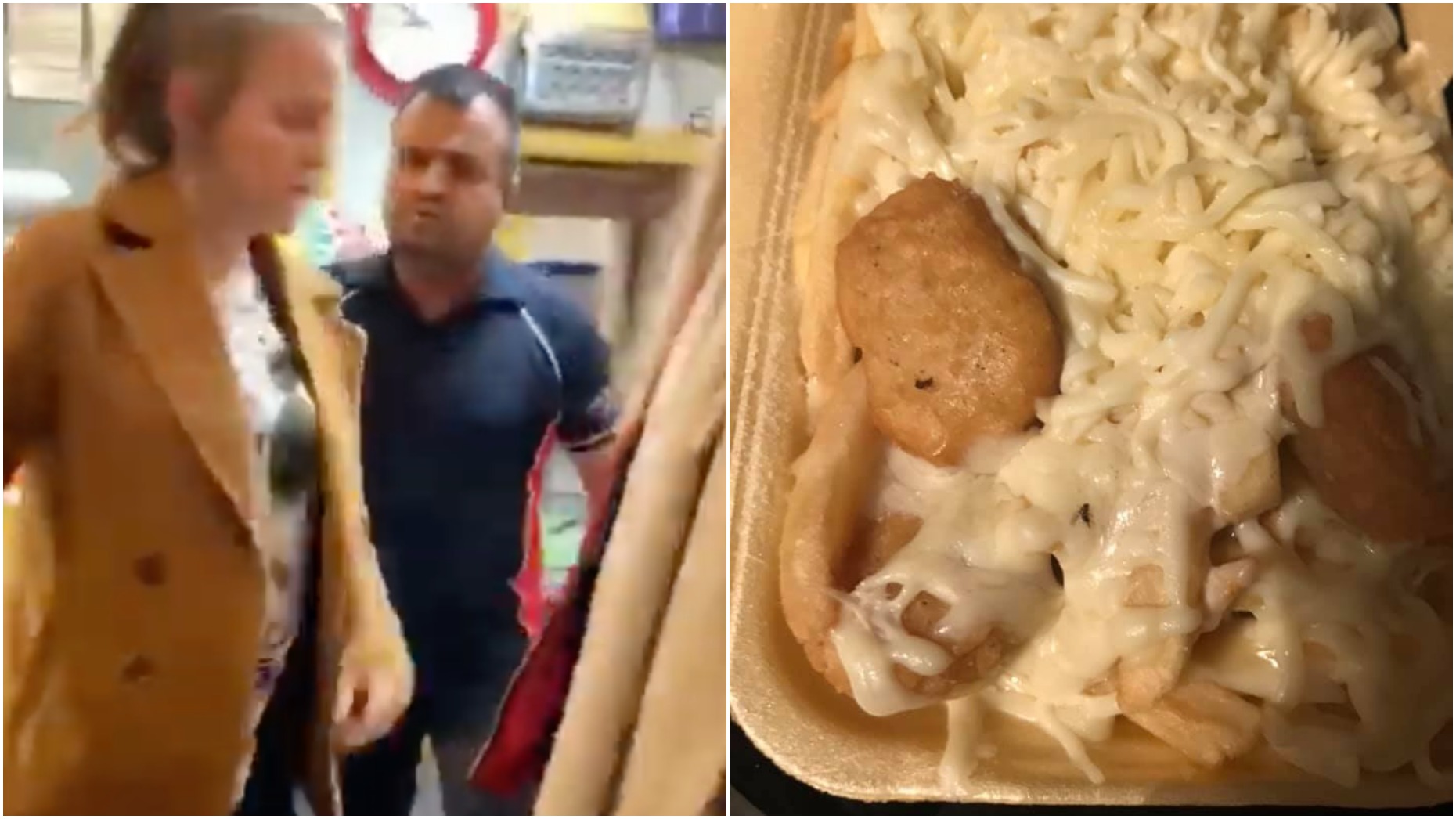 Police are investigating an alleged assault of a heavily pregnant woman in a Skegness kebab shop during a row over her meal.
Morgan Mae, 18, claimed that the incident started when she "found flies in [her] food" and then asked staff at Nemrud Kebab House on Roman Bank for a refund or a new box of chips, cheese and chicken nuggets on Bonfire Night.
On the video captured by her friends, a staff member behind the counter said he cannot give them a refund and then a loud bang is heard off camera.
He then approaches the women and shouts at them to leave repeatedly before he appears to touch Morgan on the shoulder, who is eight months pregnant.
She chucks the meal onto the floor of the takeaway, his hand still on her shoulder from behind. She is then seen to stagger into the door frame as her friend shouts "don't push her, she's pregnant!"
Nemrud Kebab House's owner, who did not provide a name, told Lincolnshire Reporter that he did not push Morgan and claimed that she faked the photo of flies in her chips.
Lincolnshire Police has said that it is investigating an assault on Roman Bank in Skegness, where a woman reported being pushed against a door.
Morgan Mae has since been cleared for any complications with her pregnancy after a couple of visits to the hospital.
She told Lincolnshire Reporter: "We understand that problems can happen with food, we just wanted a refund or some new food so never expected this.
"We were left really shocked and I am still quite shaken up by it. I know he thinks we are lying but that just shows he's got no remorse."