November 4, 2019 4.35 pm
This story is over 30 months old
Sex, drugs and no loo roll: Lincoln shops call for alley closure
When we sent a reporter, a man was urinating down the alley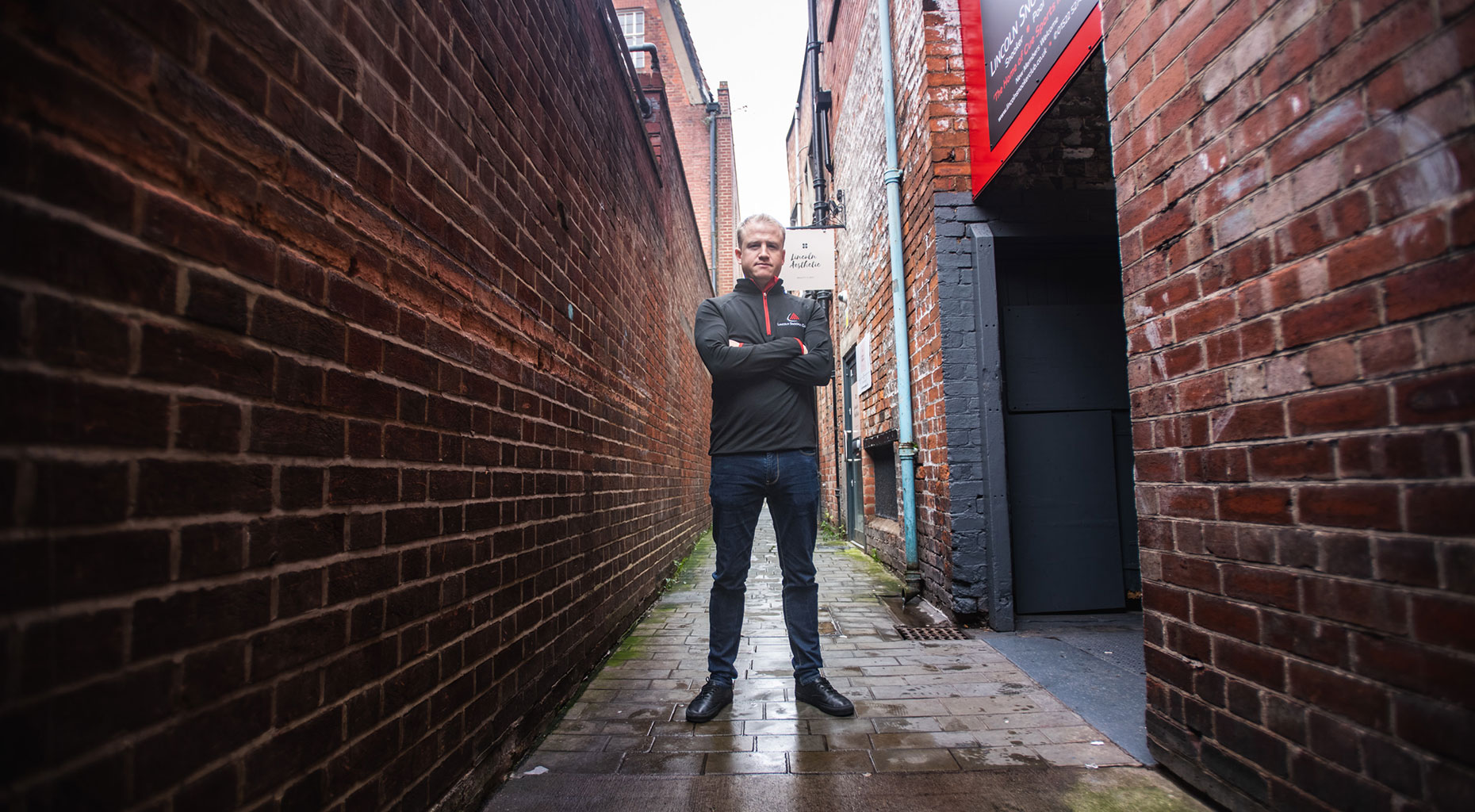 Lincoln businesses down a notorious alleyway have called for it to be gated off because they are sick of seeing people use it to defecate, take drugs and even have sex.
St Peters At Arches, just off the High Street, is a hotspot for antisocial behaviour over the years, but businesses based down the alley claim it has worsened in recent months.
When The Lincolnite sent a reporter to the alleyway just before 12pm on Monday morning, a man decided that it was acceptable to start urinating, but quickly finished up when he saw cameras.
Just last Friday an unashamed pair, apparently completely aware they were being filmed, performed a sex act in the same area.
Earlier that week on Monday Lincoln Snooker Club shared footage of a person "casually doing their business on the drain."
Phillip Cross, the club's owner, told The Lincolnite that he has previously chased people away when he has caught them using the alleyway as a toilet.
He said: "One guy was urinating down here and I saw him do it. I went to challenge him and he started running while trying to pull up his pants.
"This is something that has been going on for years but has gotten so much worse recently, we really need some action to stop it affecting businesses.
"Luckily the snooker club has a loyal fan base that won't be put off by it, but what about those people who want to come down for the first time?"
Anna Bociaga, the manager at Lincoln Aesthetic, has had to ask people taking drugs on her business' doorstep to move on.
She said: "I have seen people vomit, wee and poo right outside my door. This is a beauty clinic, the odour from this alleyway puts my reputation at risk.
"This is a small business and I cannot afford to lose clients for that reason. I feel unsafe, particularly when I work in the evening."
Both of the businesses are calling for a gate to be installed on either side of the alleyway, which they will only shut during the night.
Francesca Bell, public protections and anti-social behaviour manager at the City of Lincoln Council, said: "We have received complaints of anti-social behaviour in this area of the city and are reviewing CCTV footage to identify the perpetrators.
"Once identified, we will take robust action against them and we encourage all businesses to report any further incidents to us immediately.
"We are also working with the police to deal with individuals whose behaviour could have a detrimental effect on other people's quality of life.
"We want people to enjoy Lincoln and for it to remain a safe and welcoming place to be."
A spokesperson for Lincolnshire County Council said: "If the city council applies to have gates installed, this is something that could be investigated.
"However, before introducing any changes, we would need to ensure that any nearby premises and utility companies would still have the necessary access, as it is currently a public right of way."