December 16, 2019 1.44 pm
This story is over 47 months old
Lincoln Christmas Market charity raises £15k for good causes
Do you know anyone who deserves the money?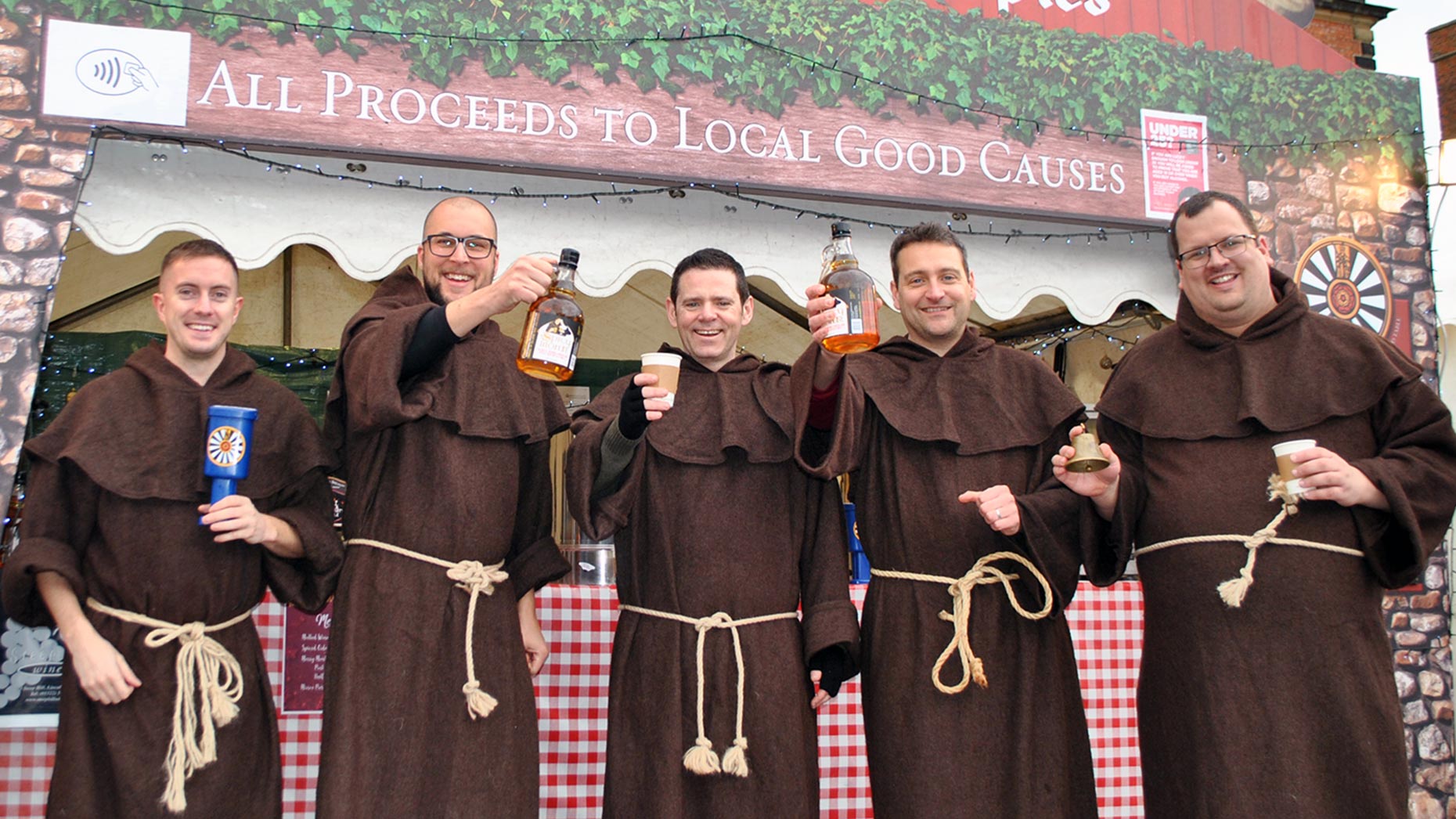 A group of merry monks managed to raise £15,000 at the Lincoln Christmas Market and are now looking for good causes in the local area to gift it to.
Lincoln Minster Round Table has been at the market for over 25 years to sell mulled wine, cider, locally produced beer and mince pies.
In the last few years they have donated more than £63,000 to Lincoln Gymnastics Club, Cherry Willingham Scouts, St Swithin's Youth Club and St Barnabas Lincolnshire Hospice.
Oliver Phillips, Chair of the Lincoln Minster Round Table, said: "All proceeds are added to our pot of funds that we donate to the community.
"We get very few requests for the money and find ourselves having to hunt for good causes to support.
"We'll consider donating to any charity or person in need; the only thing we ask is that they are based in or around Lincoln.
"In the past, we have not only donated to charities but have also helped individuals.
"We purchased a new wheelchair for a Lincoln resident suffering from cerebral palsy and sponsored a teenager who races in the British Mini Bike Championship."
If you want to nominate an organisation or a person for the money then get in touch with Lincoln Minster Round Table on their website.
Founded in 1973, the Lincoln Minster Round Table is part of a family of organisations which give back to their local community and provide men aged between 18 and 45 the opportunity to try new things and meet new people.
Oliver added: "A recent YouGov survey revealed that one in five men don't have any close friends, so initiatives like the Lincoln Minster Round Table, which give men the opportunity to socialise while giving back to their community, are so important.
"Although we are an all-male group, we have a number of social events with our partners throughout the year and are always on the lookout for new members to join us."