December 5, 2019 1.57 pm
This story is over 47 months old
Lincoln Eastern Bypass Greetwell roundabout now open to drivers
It was delayed by bad weather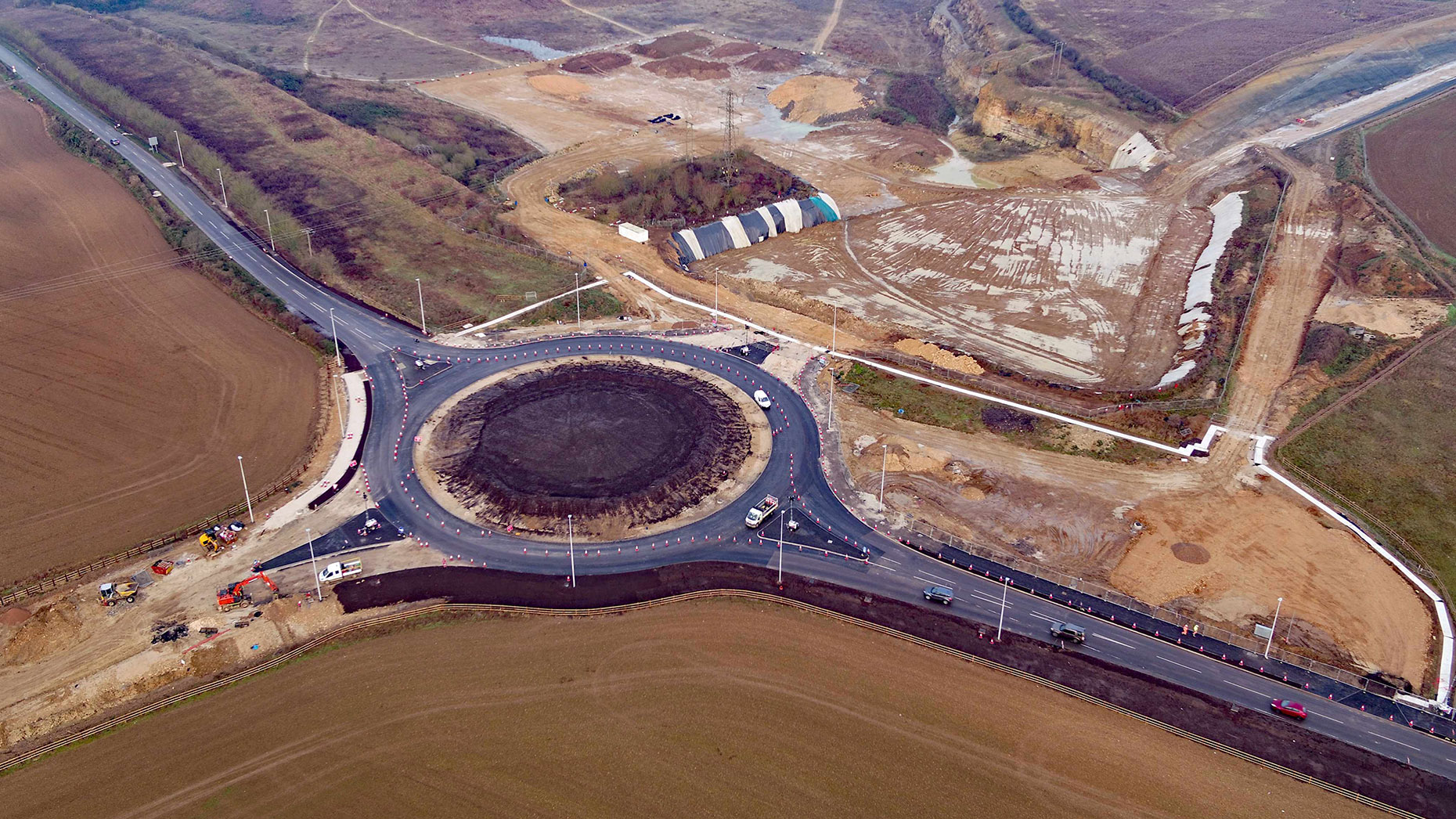 Motorists can now use the new Greetwell Road roundabout, the third of four new Lincoln Eastern Bypass roundabouts.
The works were delayed by the recent wet weather, with parts of the area flooded.
Although the Greetwell Road roundabout is now open to motorists, final surfacing works will need to be finished later in the project.
Additionally, works are still required on the splitter islands, additional street lighting, signage and lining.
Karen Cassar, Assistant Director for Highways, at Lincolnshire County Council, said: "Over the past eight weeks, the team has worked hard to complete earthworks, kerbing and other essential works over in Greetwell.
"We now just have one new roundabout to complete, at Washingborough Road, which we'll start building next February."
Due to the weather conditions, here are the next key dates for the Lincoln Eastern Bypass project:
Heighington Road will re-open at the end of January instead of Friday, December 20
Hawthorn Road will close at the earliest on Monday, January 13 instead of Monday, December 2
Washingborough Road will close in early February instead of early January
In September, Lincolnshire's highways chief said he was confident that the 7.5km Lincoln Eastern Bypass will be completed by May 2020.
However, Lincolnshire County Council has now said they are unsure if these delays would affect the overall project's completion date.