Lincoln students queue to vote in tight election
Braving the rain to vote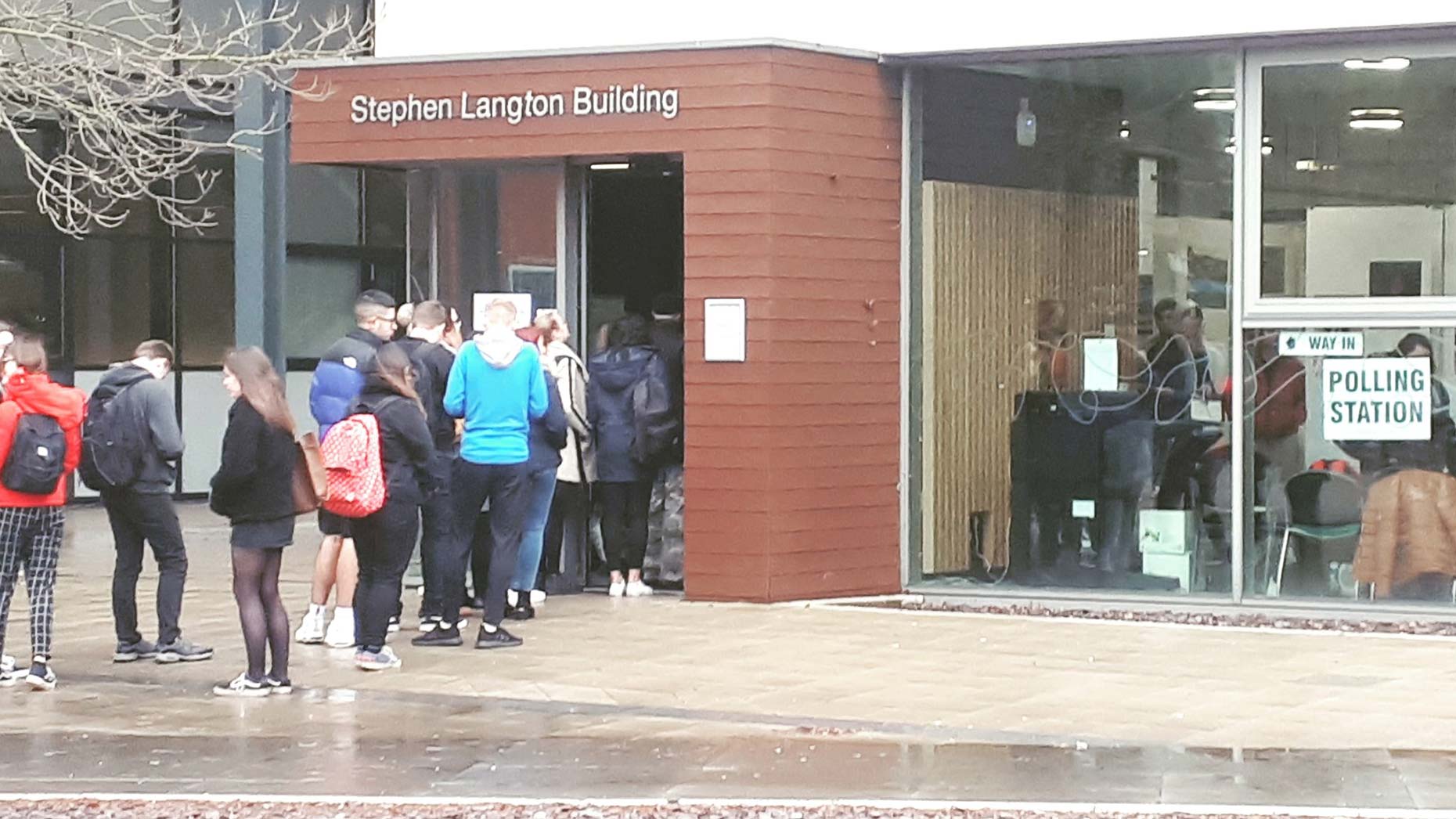 Lincoln students have been braving the rain and queueing to vote on Thursday in what will be one of the tightest elections in the city and country.
A photo from Twitter user @tomk27 shows a queue of students outside the University of Lincoln's polling station on the Brayford campus, in the Stephen Langton building.
The polling station appears visibly busy inside as well, when the photo was taken at around midday.
Tom said: "I've been working here for six and a half years and I have never seen a queue outside our polling station before. Really is wonderful to see!"
Some 1,667 extra Lincoln residents have registered to vote in this election, bringing the total electorate in Lincoln to 74,778.
Conservative Karl McCartney is hoping to regain his seat after losing to Labour's Karen Lee in 2017 by 1,538 votes.
His majority in 2015 was of only 1,443 votes, as Lincoln remained a marginal seat since 2010, when McCartney ousted Labour's Gillian Merron by just 1,058 votes.
Across the country, particularly in London and other big cities, there have been reports of people queueing to vote before the morning rush hour.
However, there are no other reports so far of people queuing to vote.