December 26, 2019 12.30 pm
This story is over 23 months old
Reflections 2019: Kelham Cooke – Up for the challenge and determined to deliver
District councils are central to the communities they serve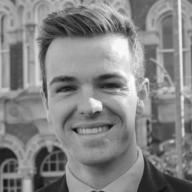 On January 4 I will have been Leader of South Kesteven District Council for 100 days. I could not have envisaged this a year ago.  
The focus this time last year was the looming local elections in May. There is nothing like an election to focus the minds of politicians. 
Fast forward 12 months and we've had local elections, the European Elections, and then the General Election. 
For a district council, this means a lot of extra work. Campaigning falls to political parties. But then there's the job of ensuring there are enough staffed polling stations, that ballot papers are issued on schedule, that votes are verified, counted and announced in accordance with Electoral Commission standards. 
A small army of council staff and volunteers work around the clock to deliver this democratic process. Without them, and the voters who exercise their right to be heard, democracy couldn't happen. 
So before I talk about personal challenges and ambitions, I'd like to say thank you to everyone in South Kesteven and across Lincolnshire, for your dedication, your votes, your support. 
The challenge now, is to ensure that those who were elected, and those who lead, deliver on our promises. 
I want South Kesteven to live up to its potential. But there are challenges ahead, some we know about, others yet to emerge. We have more clarity now following a conclusive General Election result, but we still await decisions from Whitehall on future local government funding.
My job is to ensure that South Kesteven is best placed to make the most of the opportunities with the resilience to buffer any bumps along the way. A balanced budget is the cornerstone and my goal. 
District councils are central to the communities they serve. Some of the work we do may seem a bit mundane – dealing with green waste, collecting the bins, cleaning the streets. But these, along with the other services we provide, matter to our residents because they affect their everyday lives. Therefore, doing them well matters to me. 
I have ambitions for South Kesteven. But getting these fundamentals right first is vital  because that provides the platform from which everything else proceeds.
We have to change how we work in order to provide quality services and grow our local economy. We have to find ways to be more efficient and to generate income.  I am proud of our green waste scheme, proud of our commitment to beat the national average on cleaner streets, and proud that a district council in Lincolnshire is seen by Government as a key figure in tackling food waste. These are examples of providing service, whilst also creating opportunities to grow. 
My first major task is to appoint a new permanent Chief Executive who shares my vision and passion for South Kesteven, to support me in leading the council, in partnership with the public and private sector, within the district and beyond its boundaries. To deliver sustainable, dynamic growth; to deliver change without losing what already works; to deliver progress without sacrificing the basics.
We have a busy year ahead, some big projects to advance. I'm up for the challenge and determined to deliver.