December 11, 2019 4.55 pm
This story is over 46 months old
The Big 10 Questions: Karen Lee, Labour
Meet Lincoln's Labour candidate Karen Lee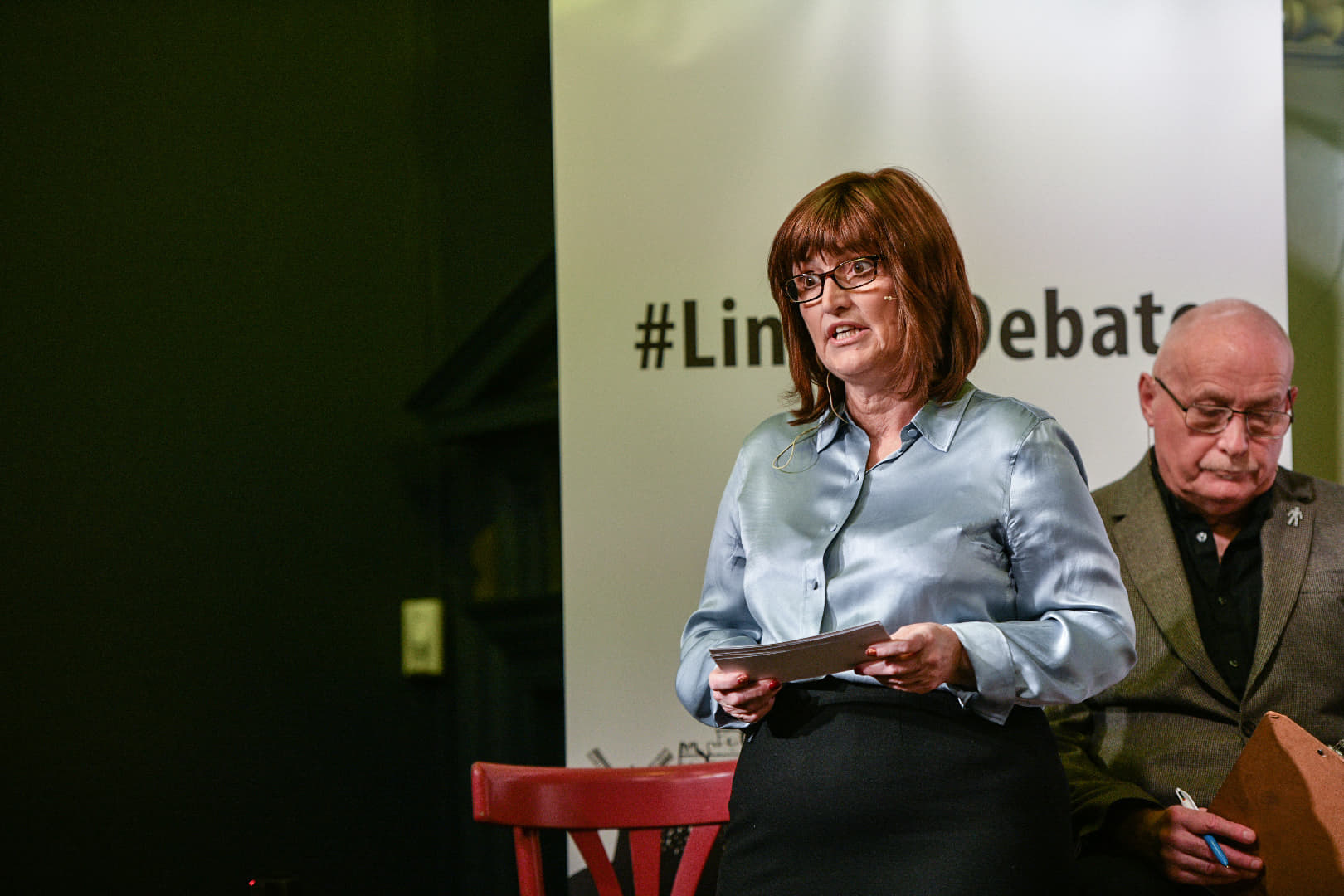 Polls open for the 2019 General Election on Thursday, December 12, and the people of Lincoln will have the responsibility of deciding what's expected to be one of the closest results in the country.
To help you decide which candidate is most closely aligned with you and your views, we have asked those standing the same 10 questions, covering subjects which have been at the forefront of campaigns.
Here are the answers from Labour candidate Karen Lee:
1. How do we end the Brexit deadlock?
To unite the country, we must give people the final say. Within three months, we will secure a sensible deal that protects workers' rights, environmental protections, businesses trade and the Good Friday Agreement. That deal will be put to the people alongside Remain. A Labour government will implement the result.
2. What's the biggest issue facing people in Lincoln right now, and what will you do to fix it?
We must tackle the climate emergency. Labour's Green Industrial Revolution will invest in Lincoln's transport, education and housing. Labour will make public transport affordable and reliable, create sure start centres, scrap tuition fees, provide six years of free adult education and build 9,000 environmentally-friendly social homes in the East Midlands.
3. Tell us what you admire most about your party leader.
I admire Jeremy's sincerity for others. He is driven by his passion for improving people's lives. Unlike other leaders, he listens to people's real-world experiences and shapes policy around it. He isn't on the side of the establishment or financial sector, he's on the side of our communities.
4. Tell us about a topic on which you and your party leader disagree.
I don't think he recognises the Imps as a rising force in English football. Jeremy is a committed Arsenal fan, but I think we need to get him to a game at Sincil Bank.
5. If you had to vote for one of your fellow Lincoln MP candidates, who would you vote for and why?
I'd probably vote for Sally, the Green candidate. While I believe Labour are the only party that can address the climate emergency, I do respect the Green Party's work on the issue. Caroline Lucas has undertaken some important work in Parliament.
6. Winter pressures are crippling Lincolnshire's hospitals, ambulances are seen queueing at A&E daily, staffing shortages persist, patients are spending hours in hospital corridors and GP appointments are hard to come by. What will you do to find a cure?
As a nurse, I saw the NHS crisis first-hand. Labour has costed a £26 billion rescue plan. In Lincolnshire, this will mean waiting time standards are reinstated, safe staffing levels are enforced, A&E receives additional investment, nursing bursaries are reinstated, 24,000 nurses are recruited, and GP training places are expanded to create 27 million additional appointments.
7. There has been a 15% rise in knife assaults in Lincolnshire. Possession of an offensive weapon crimes rose by 44%. What will you do to make people on our streets feel safer?
The Conservatives have taken 21,000 of our police officers off our streets and prosecutions have fallen. We will address the causes of crime by rebuilding youth services and investing in early intervention methods and rehabilitation. Labour will rebuild the whole police workforce, recruiting more police officers, PCSOs and police staff.
8. Local bus services have been squeezed in recent years and train fares have increased. Will you fight for better access to public transport?
As Lincoln's MP, I set up a Taskforce to improve Lincoln's transport system. I successfully pressured LNER to deliver the promised trains to London when they looked threatened. Labour will invest in Lincoln's buses to expand routes, lower fares and deliver free travel for under-25s. Our rail plan will cut fares by 33%.
9. Tell us what you know of poverty, and how you would address deprivation as Lincoln's MP.
As Lincoln's MP, I campaigned against the harsh benefits system and set up a taskforce which created the homelessness intervention team. We will scrap universal credit and replace it with a respectful system. We will end foodbank use and homelessness, and support businesses to provide a £10 an hour minimum wage.
10. What would you most like to be remembered for?
I want to be remembered for standing up for everyone in Lincoln and making our city fairer. Whether you couldn't access a GP appointment, you have housing issues, your children's schools funding has been cut or your business needs more support, I fought for you and Lincoln in Parliament.
---
How many of these answers did you agree with? Let us know in the comments!
Seven candidates (now six following the resignation of Brexit candidate Reece Wilkes) took part in a special live hustings debate at The Lawn on Monday, hosted by The Lincolnite and BBC Radio Lincolnshire.
You can watch the debate in full here:
Also watch: