Caffe Nero has a new vegan sausage roll too, but is it better than Greggs?
A slice of the action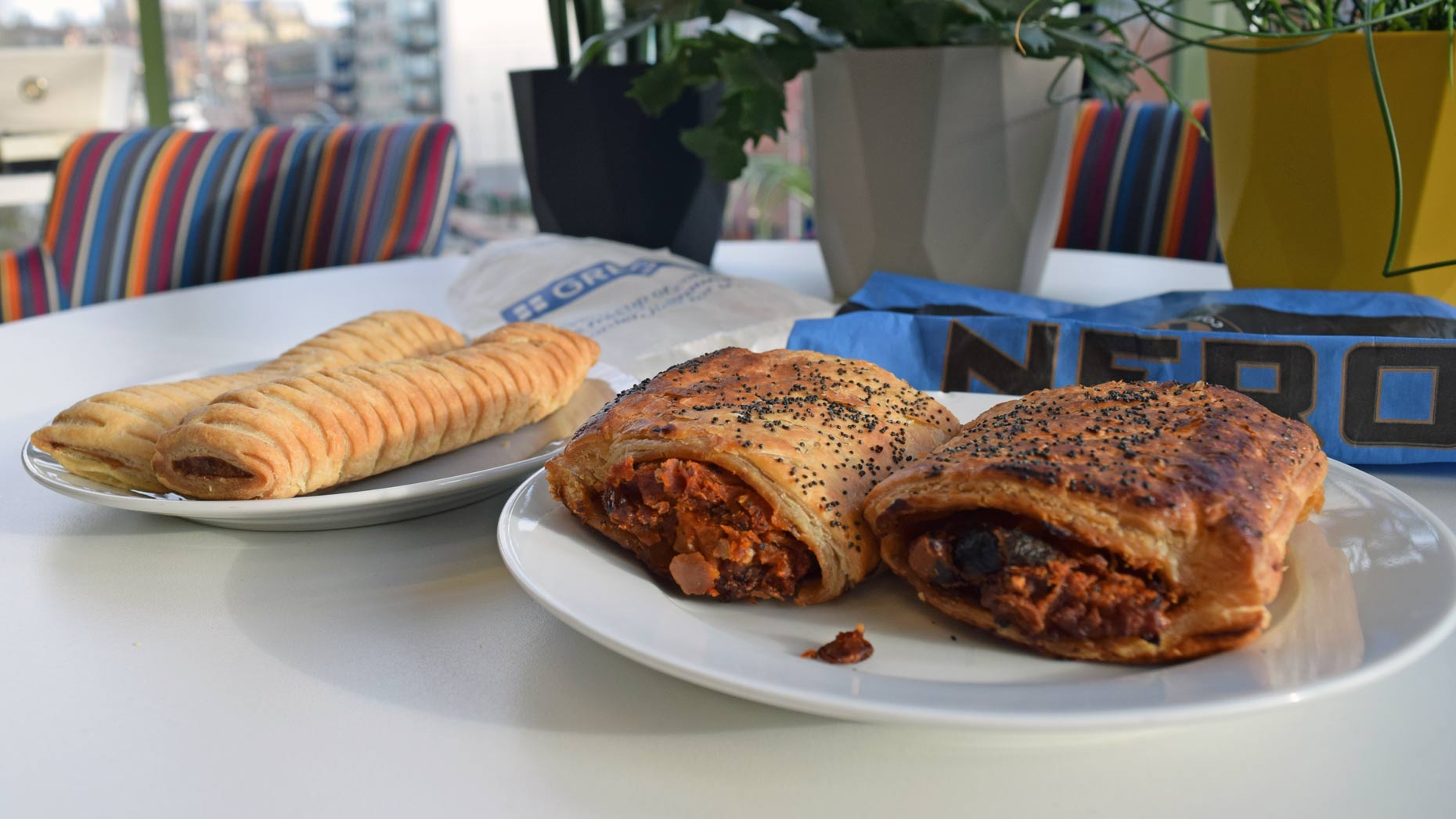 Greggs' vegan sausage roll was a hit since it launched for Veganuary in 2019, so Caffe Nero wanted a slice of the action in 2020 and introduced its own version on Wednesday.
For The Lincolnite's vegan taste test series, we compared Caffe Nero and Greggs' vegan sausage roll to find out which one we would knead to buy again.
---
Caffe Nero's vegan sausage roll
Caffe Nero launched its "Veganero" menu on January 8, with new products including the vegan sausage roll and croissants.
Although it was very tasty with a good texture, the vegan sausage roll, priced at £3.45, wasn't really a typical sausage roll. Instead of any meat substitute, the vegan puff pastry is filled with roasted butternut squash, courgette and sweet potato.
It felt more like a veggie pasty, with an enjoyable tomato flavour, although one colleague commented that the 354 calorie snack needed more herbs and salt.
---
Greggs' vegan sausage roll
Greggs' vegan sausage roll has proved such a hit last year that thousands of the bakery chain's staff are set to get a £300 one-off payment. Staff will share a £7 million payment after shareholders received a £35 million special dividend in October.
The product, priced at £1, mirrors some of the sausage roll's classic features including 96 layers of light and crisp puff pastry, but instead Greggs wraps it around its own bespoke Quorn filling.
But how does it taste? It tasted like a normal sausage roll with a nice texture and flaky pastry, but it was a little dry. It packs 311 calories.
---
Is there a clear winner?
It's hard to say. Greggs' is better value and imitates an actual sausage roll, while Caffe Nero's offering is more than three times the price, but it's more flavourful. It isn't however worthy of the name sausage roll, vegan or not.
---
We also tried the vegan sausage rolls available at the University of Lincoln's cafes, which cost £1.25 each.
---
Greggs also recently launched a vegan steak bake, which underwent The Lincolnite taste test alongside Costa's 'Vegan Smoky Ham and CheeZe toastie', and McDonald's 'Veggie Dippers'.
Vegan meat replacements from top takeaways were also given the taste test, with the latest offerings from Subway, KFC, Pizza Hut and Burger King.