January 27, 2020 10.00 am
This story is over 46 months old
Long-standing Partners pass the baton at Ringrose Law
Big changes at the Lincolnshire law firm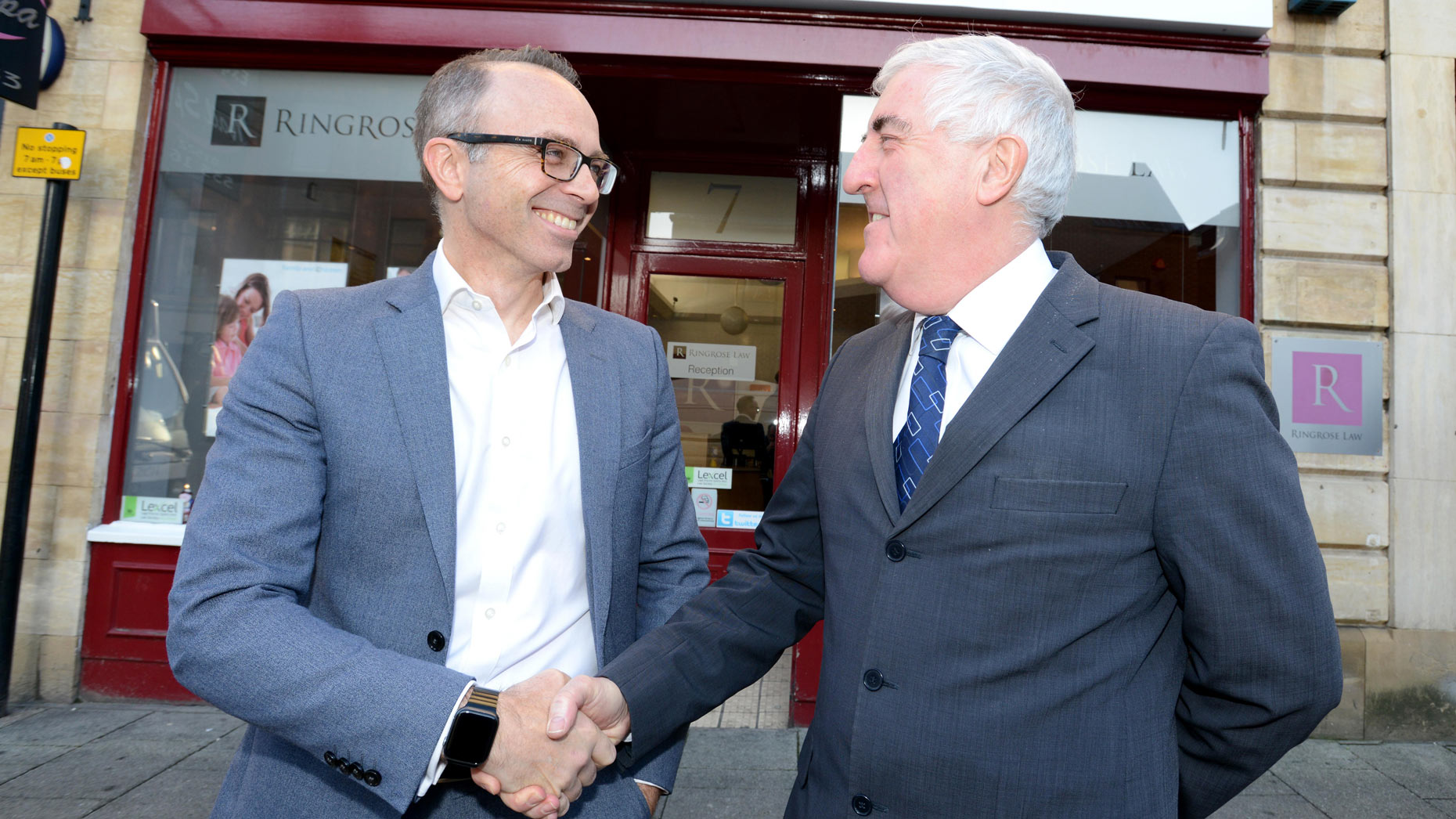 Lincolnshire-based Ringrose Law is celebrating a number of senior leadership changes after Senior Partner Paul Cooper and Partner Christine Pickwell announced their retirement.
Partner and Head of the Personal Injury & Medical Negligence Team John Knight will be stepping up to the role of Senior Partner from May 1, 2020.
The changes mark the end of an era, with Paul Cooper and Christine Pickwell having both been Partners in the firm since the early 1980s. They will retire in April 2020.
Paul began his career in private practice in 1979. His early years in Boston were spent working for Frost Gunning and Co, who merged with Grocock and Staniland in 1984 to form Ringrose and Co, now Ringrose Law.
Paul was made a Partner of Ringrose Law in 1986 and has taken on management responsibilities ever since. Paul has been Head of the Family Department and an accredited Family Mediator for many years with past accreditations for Mental Health Tribunal work and Personal Injury.
Paul is known throughout Lincolnshire and surrounding counties for his excellent reputation in the Family Law arena.
He was also Acting Senior Coroner for South Lincolnshire until the reorganisation of the county boundaries and despite which retains the post of Assistant Coroner for the new division of Lincolnshire he is also a Deputy District Judge and will continue both of these roles going forward on a part-time basis.
Christine has also established an excellent reputation in the county in the Family Law and Family Mediation arena. Christine has been practising in Family Law since the early 1980s and was the first female Partner since the merger of Adie Pickwell & Ringrose & Co in 1989.
Whilst Christine will be stepping back from the Partnership, she will remain as a Consultant & continue in her role as Family Mediator & head of the Ringrose Family Mediation Department.
As the firm wishes good luck to Paul and Christine, it also looks forward to the appointment of John Knight as Senior Partner.
John joined the firm in 2003 and soon became Partner and in due course Head of the Personal Injury and Medical Negligence Teams. As well as his management role, John acts for clients with complex and serious injuries, alongside taking a very active Trustee role with the Charity Headway Lincolnshire, supporting survivors of Brain Injury.
John Knight said: "I would like to add my personal thanks, and those of the rest of the Partners, to both Paul and Christine for the tremendous amount of service they have given to Ringrose Law over the years. Their contribution to the success of the firm has been invaluable."
As well as the appointment of John to Senior Partner, the firm has also announced further promotions to the Partnership, and welcomes Solicitors Richard Teare, Costa Kyriacou, Kelly Langworthy, Amanda Green and Emma McGrath.
Paul and Christine said in a joint statement: "We would like to wish the new Partners every success for the future, there is a lot of exciting change to come for Ringrose Law.
"The firm continues to adapt to the client's needs, developing the software and technology that we have, and we are pleased to say there will be some further announcements being made over the next 12 months, to ensure that we stay a leading regional law firm."