February 11, 2020 9.53 am
This story is over 22 months old
Aviation fans' field day as Apache helicopter grounded near Sleaford
Not the sort of machinery you expect to see in a field!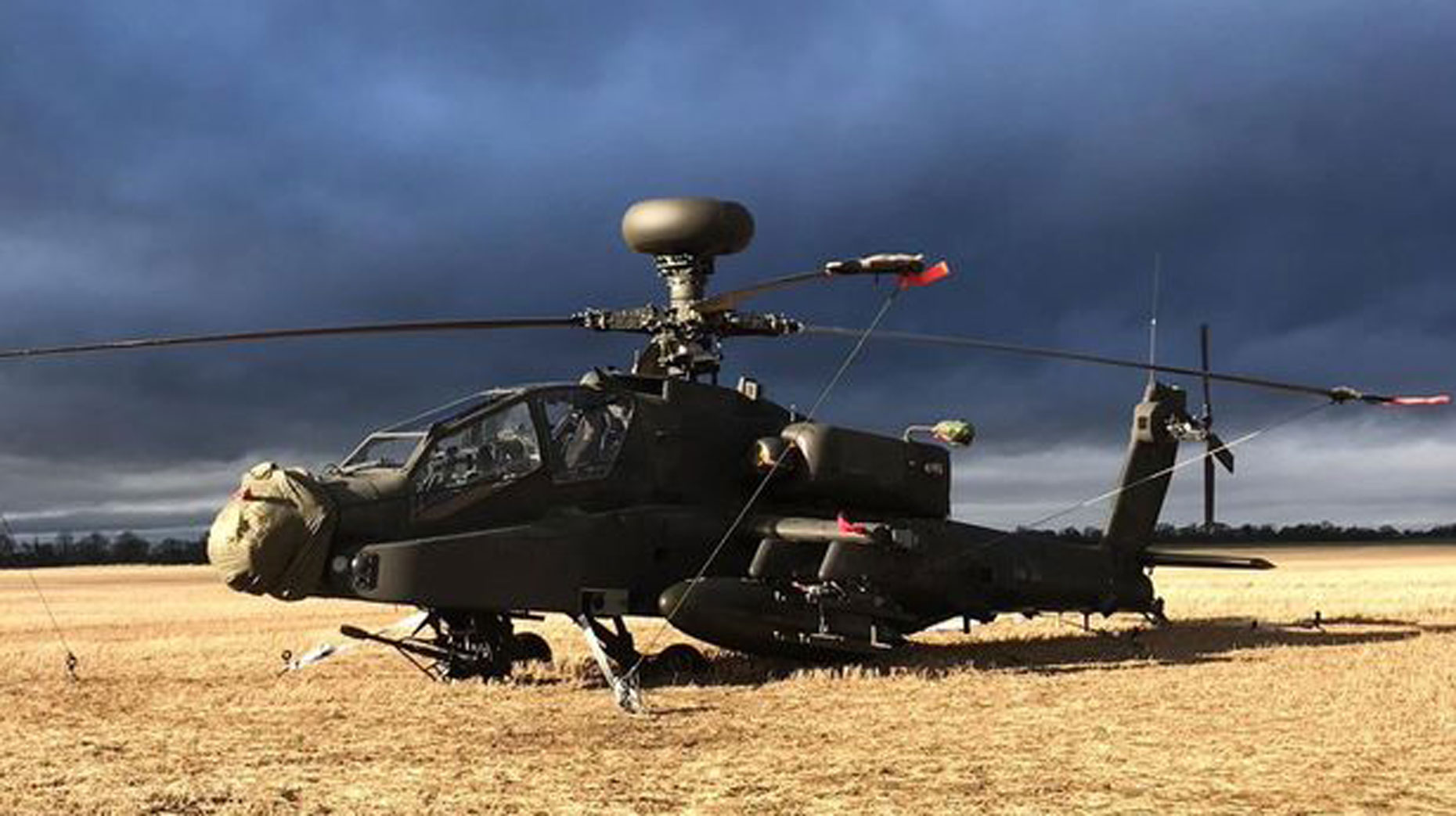 Aviation enthusiasts got a rare opportunity to see a £40 million Apache helicopter up close, after it touched down in a Lincolnshire field.
The multi-million pound pride of the army, armed with hellfire missiles and a 30mm chain gun, was on its way back from a training flight on the Scottish border on Saturday, February 8 when problems with the hydraulics forced the crew to land.
It was grounded in a farmer's field in Helpringham near Sleaford, giving farmers and locals a sight usually restricted to air shows.
The Army Tweeted on Sunday: "If you happen to see an Apache parked in a field in Lincolnshire, don't worry! Due to a technical issue, the crew made a precautionary landing in a field.
"Our engineers are looking at it now. They may have to weather out the storm though before it comes home!"
Army Air Corps guarded the helicopter over the following few days while engineers decided whether to repair it there or take it away. It remained there on Monday.
It provided the perfect photo opportunity for those passing through the area.
Jake Zuckerman, reporting for BBC Look North, spoke to Peter Nickols on the scene: "I was coming down to check on some farm buildings and saw this helicopter in the field. So, it was a bit of a surprise really!"