February 27, 2020 4.59 pm
This story is over 45 months old
Lincoln hospital Coronavirus tent replaced with two portakabins
Portable cabins replace the bleak tent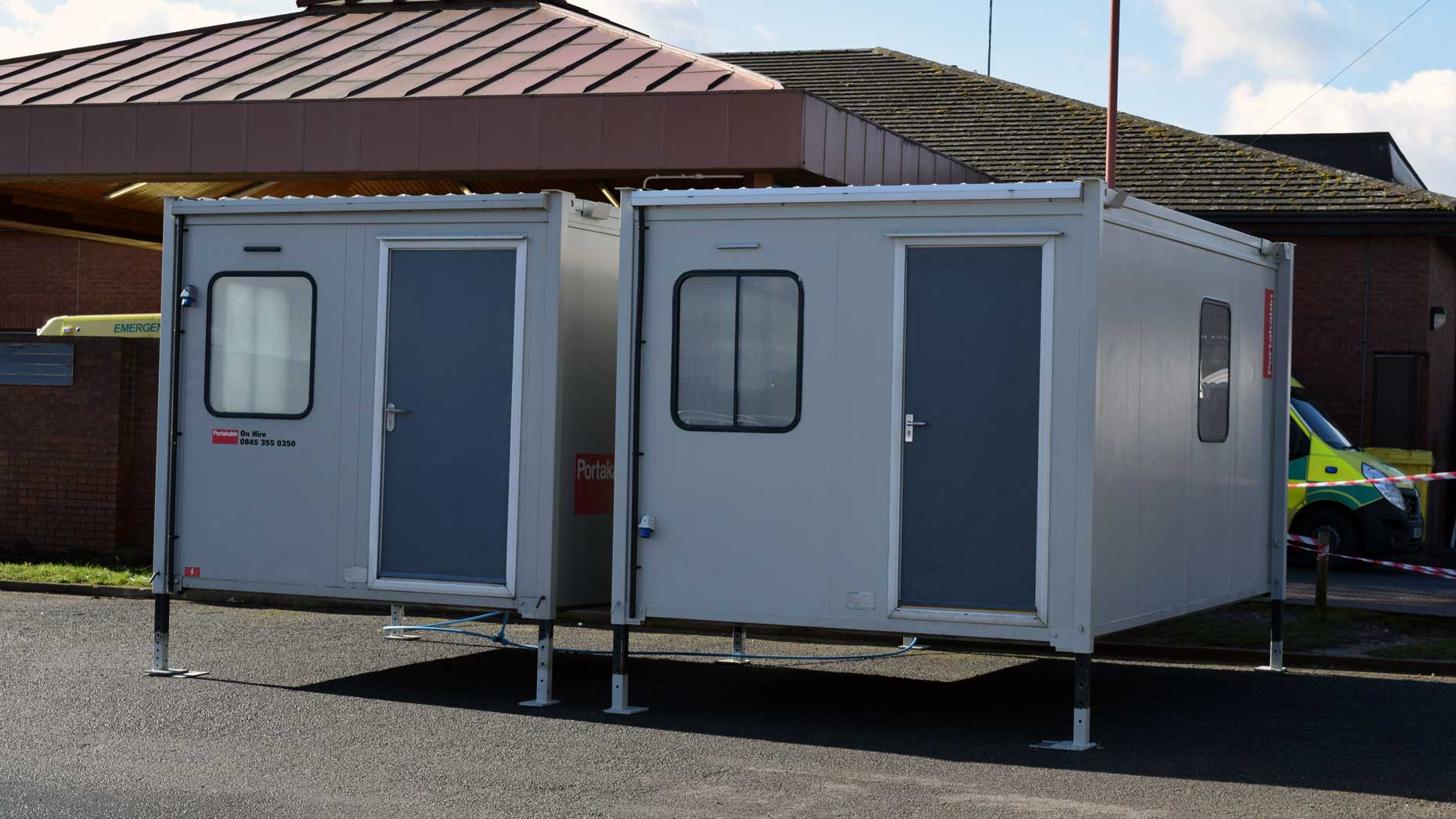 Lincoln County Hospital has replaced its bleak coronavirus tent, which was behind the bins outside A&E, with a pair of new portable cabins.
The new "pods" aren't quite ready and still need to have steps and ramps installed to make them accessible but they should be operational by the end of this week.
Unlike the Coronavirus tent, these modular buildings come with heating, electricity, and water.
They can be found close to the accident and emergency department.
Anyone who steps inside will find a phone with instructions telling people to call 111 if they suspect they have coronavirus rather than attend A&E, a GP surgery or a pharmacy.
NHS England confirmed that anyone with coronavirus will never be treated in the pods and are only for those people who have not followed advice about avoiding the hospital.
United Lincolnshire Hospitals Trust (ULHT) added that the old tent will be decontaminated before being put away into storage in case it's needed again.
So far, 15 people in the UK have now tested positive for the virus known as COVID-19 after two more cases were confirmed on February 27.
The symptoms of coronavirus include a cough, high temperature and shortness of breath but these symptoms do not necessarily mean someone has coronavirus.
Anyone who has been to the following countries or has been in close contact with someone who has the virus should call 111 now:
Hubei province in China in the last 14 days
Iran, areas of northern Italy in lockdown or "special care zone" areas in South Korea since 19 February
Other parts of mainland China or South Korea, Thailand, Japan, Hong Kong, Taiwan, Singapore, Malaysia or Macau in the last 14 days and have a cough, high temperature or shortness of breath
Other parts of northern Italy (anywhere north of Pisa, Florence and Rimini), Vietnam, Cambodia, Laos or Myanmar since 19 February and have a cough, high temperature or shortness of breath