How will Lincoln transport systems adapt to major city growth?
Councils' wish list for a greener, more free-moving Lincoln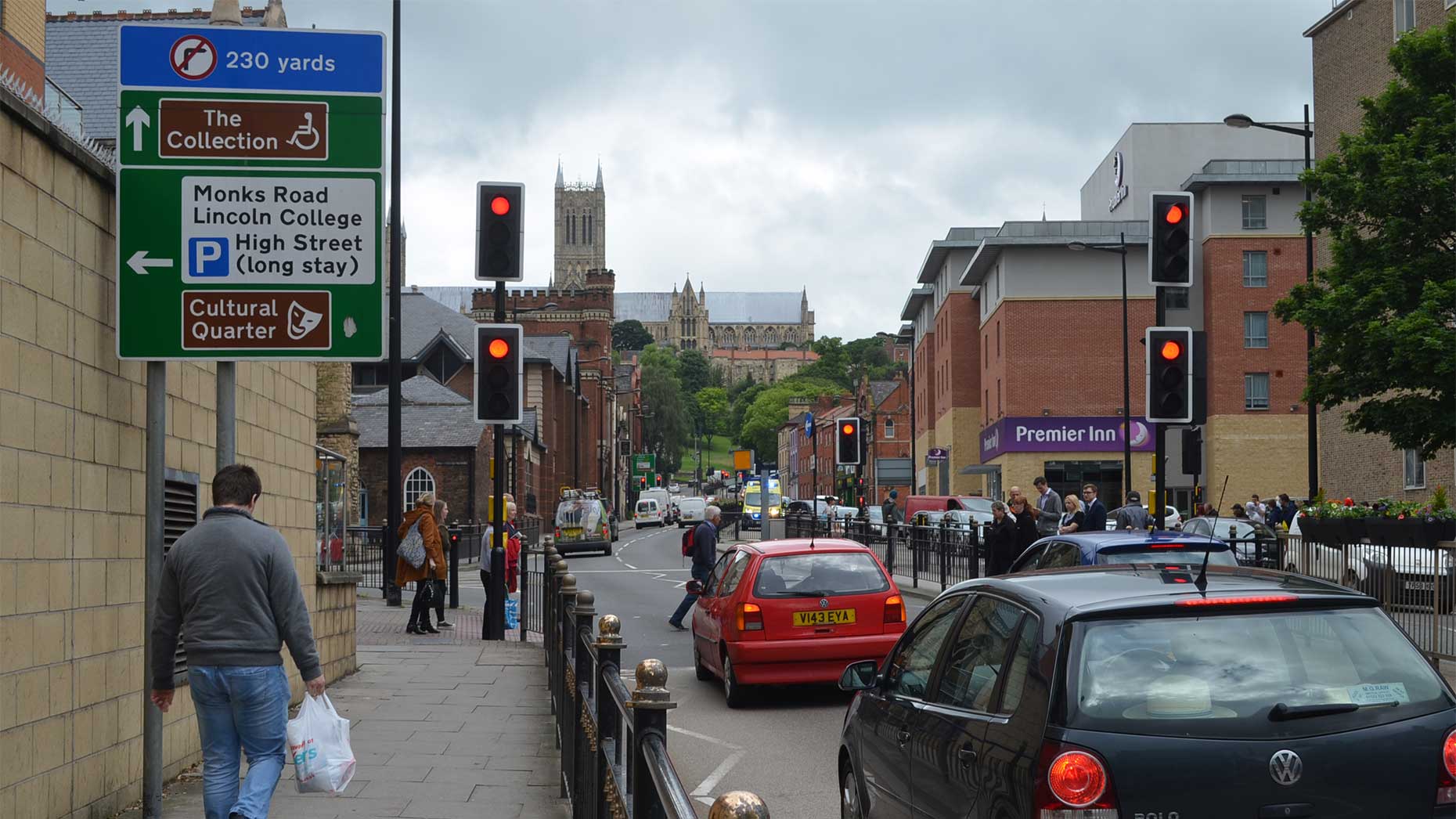 Local councils have unveiled overhaul plans for Lincoln's transport system in order to cope with significant growth demand over the next few decades.
The main themes of the Lincoln Transport Strategy focus on reducing traffic in the city centre by completing the outer ring-road, more cycling and pedestrian facilities and creating a more environmentally-friendly city.
It also includes ambitions to improve public transport systems, though the details of any new or enhanced services aren't yet apparent.
The strategy, lead by Lincolnshire County Council in partnership with City of Lincoln Council, North Kesteven District Council and West Lindsey District Council, hopes to achieve its aims in the face of growth predictions which could see 37,000 new homes and 12,000 new jobs by 2036.
However, apart from a pledge to complete construction of the North Hykeham Relief Road, in the main it's a list of priorities for the council with very few concrete proposals.
Extra bus lanes and priorities are proposed in a stab to improve public transport, with the possibility of new bus routes and more frequent services also on the wish list.
Meanwhile, new "mobility hubs" similar to park and ride will provide a mix of busses, electric charging points, cycles and pedestrian routes in order to offer more choice.
Green corridors – traffic-free routes for pedestrians and cyclists – are suggested as the authorities looks to change people's behaviour.
Additional electrical charging points in and around the city are proposed to increase uptake in electric vehicles.
Executive Councillor Richard Davies said: "One of the main goals is to offer a wider range of affordable, reliable and environmentally friendly travel options for people to choose from when moving in and around the city.
"Combined with other measures, like improving bus and rail services, the strategy aims to ensure Lincoln has the infrastructure it needs to meet travel demands over the coming decades," he said.
"This will lead to more people using alternative forms of transport, resulting in less congestion and better air quality in the city centre, making Lincoln a more prosperous, attractive and healthier place to live, learn, work and visit."
Further to the above, there are "secondary supporting interventions" a series of packages which aim to hold up the main aims.
These include some of the possibly more interesting ideas – including an "electric shuttle" connecting the downhill and uphill areas of Lincoln; the reopening of previously closed railway stations; and exploring the potential for autonomous vehicle technology.
However, questions remain over the plans – including where they will go? How frequent they will be? How much they will cost and how will they be funded?
In all, the strategy and its ideas cover around eight pages.
It also said some of the proposals will not require public funding.
Councillor Davies called on everyone to "get behind the plans",
The council's transport committee will review the document on Monday, March 9.
---
SUBSCRIBE TO LOCAL DEMOCRACY WEEKLY, our exclusive email newsletter with highlights from coverage every week, as well as insights and analysis from our local democracy reporters.