Lincoln Cathedral to bloom with flower festival for 800th anniversary
The displays will pay tribute to the Pilgrim Fathers' journey to the moon landing and even Harry Potter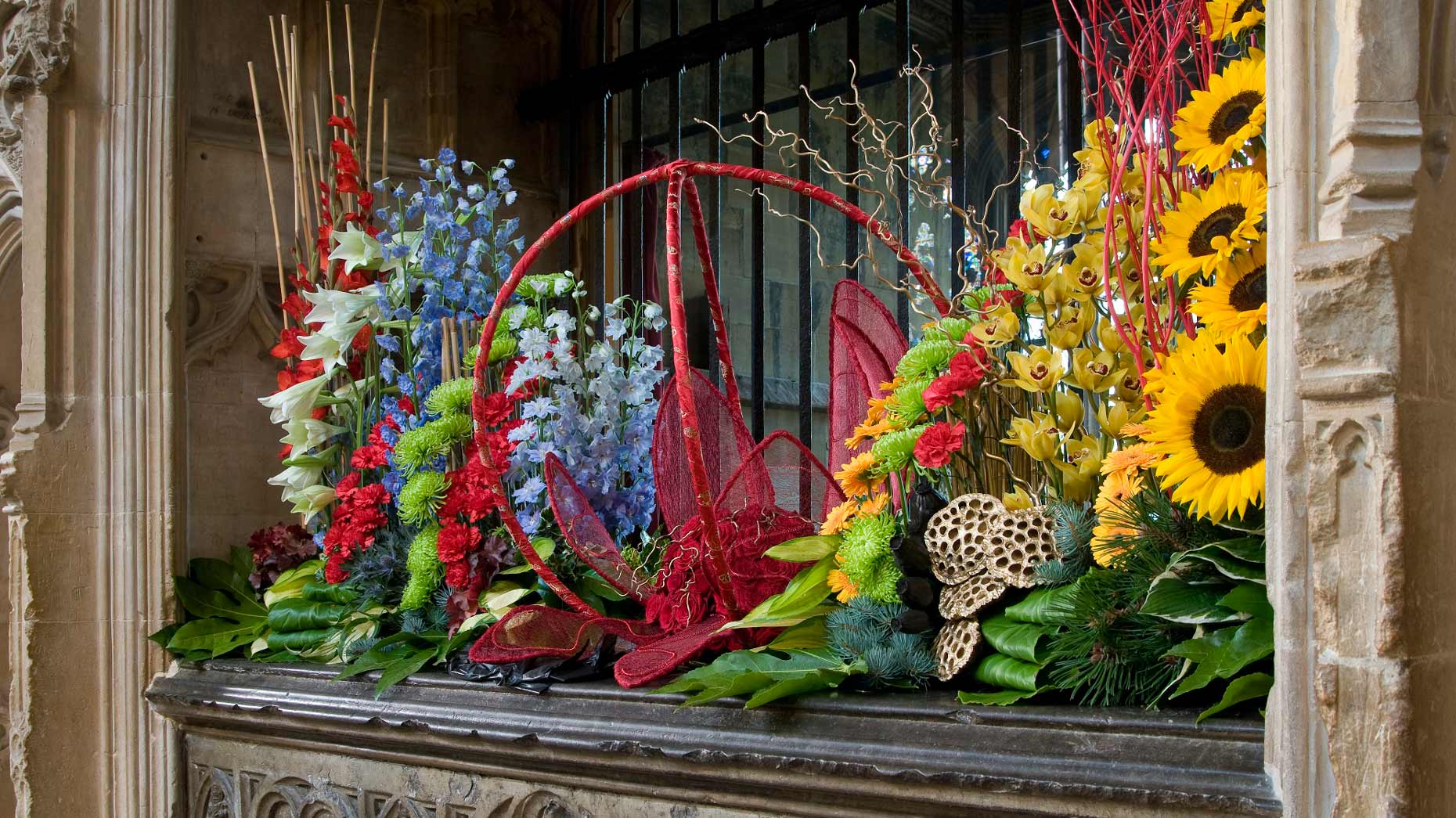 Lincoln Cathedral will hold a stunning flower festival this summer to commemorate the 800th anniversary of St Hugh.
It's the first time since 2012 that the cathedral has held the event and will work with local designers and flower clubs to transform the historic building.
Each of the displays will pay tribute to some of the most important people in Lincoln Cathedral's history, like St Hugh who organised its rebuild after an earthquake in 1185.
The event will also recognise many more visionary individuals who have influenced and changed poetry, the arts, theatre, film, and fashion.
This year is also special for cathedrals as a whole as it marks the "Year of Cathedrals, Year of Pilgrimage."
As well as the flower arrangements, the festival will include plants, crafts and food stalls in and around the cathedral for visitors to enjoy.
The festival will open up on July 30 and continue until August 3, with a special preview evening on July 29 for exclusive guests.
Visitors can also take on a "musical meander" on July 31 which will include a musical concert and tour around the cathedral.
Lead organiser and head of Lincoln Cathedral's flower team, Jennie Whitton, said: "In the momentous year of 2020 there are many things to reflect upon and celebrate as we move forward into a new decade.
"There will be something for everyone, from the Pilgrim Fathers' journey to the New World to the moon landing and even Harry Potter – it will truly be a spectacle to behold."
Tickets to the festival are now available to purchase from the Cathedral website – entry is £12.50 for adults and £10 for concessions (under 16s free).
There is also a festival pass allowing visitors to return to the Flower Festival on each day of the event, which costs £40.
Tickets to the preview evening on Wednesday will be £25 and entry to the musical meander on July 31 will be £30.