Lincoln dad who collapsed outside pub 'lucky to be alive'
"I used to be obsessed with my job"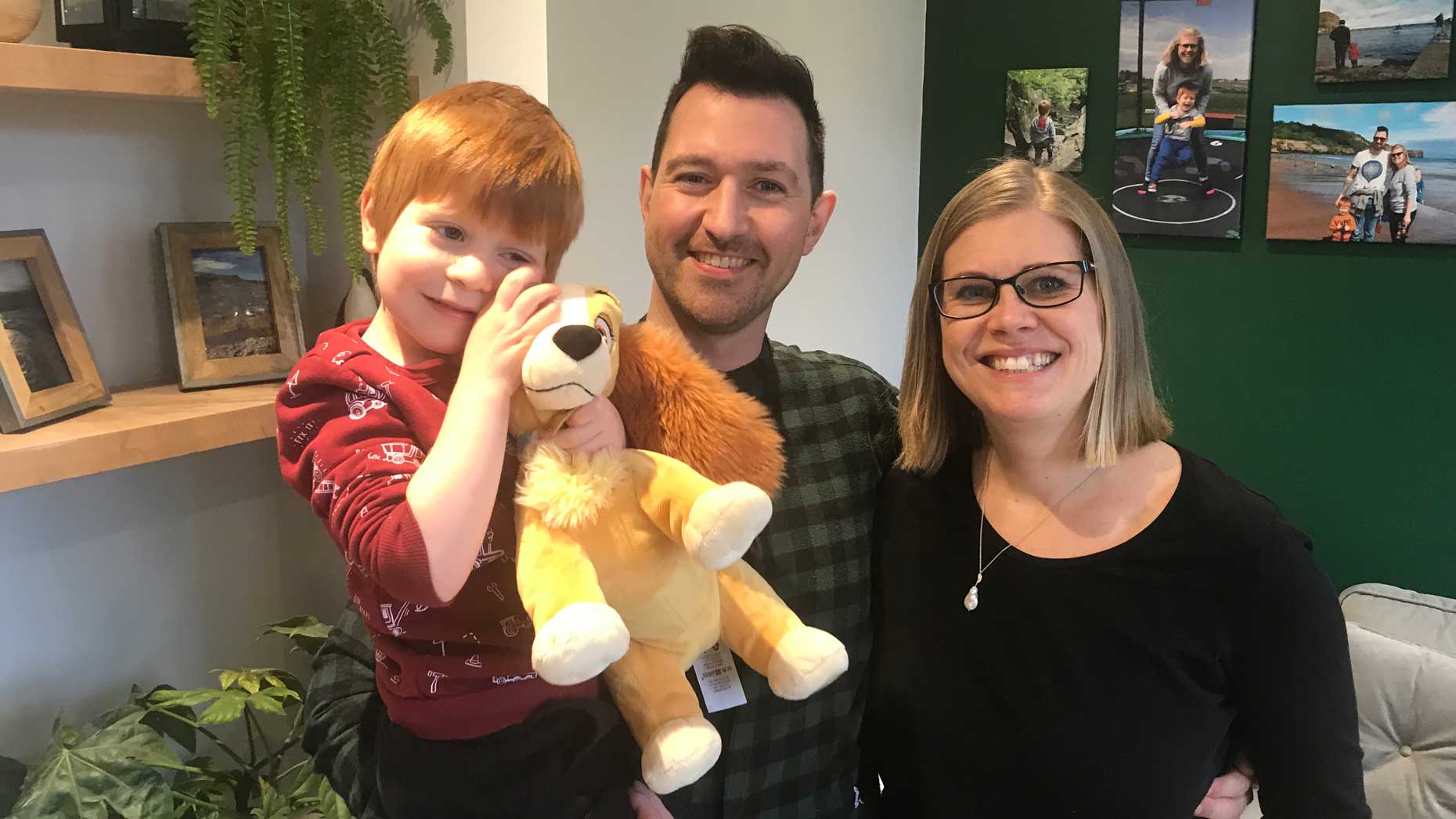 A Lincoln dad was out celebrating his 36th birthday when he stopped breathing and collapsed outside the pub.
Peter Hughes was having a few drinks and watching football in The Mailbox with his friends on April 14 last year when he fell onto the pavement outside.
His friends saw him fall and when they noticed Peter's face turn blue they rang 999 and caught the attention of an off-duty nurse who performed CPR.
Peter, who works in IT, said: "I have no memories of that day. All I remember is going out with my family the day before and the next thing I'm waking up in intensive care.
"I ended up in the hospital for 21 days and it really gave me time to think and process everything that happened.
"I used to be obsessed with my job but now I love to spend every moment I can with my partner and three-year-old son Leo."
Paramedic Michael Cooksley and ambulance crews Stan Matherson and Simon Dodd and Marc Hollinshead and Darren Crowther arrived and continued CPR on Peter.
He was transported to Lincoln County Hospital, where he was taken to the Intensive Care Unit and put into an induced coma.
He had suffered a cardiac arrest.
Helen Craven, Peter's partner said: "I was putting Leo to bed when one of his friends rang to tell me what had happened, and my initial reaction was 'why would anyone joke about that?'
"I just couldn't get my head around the fact that what was happening at the time was real.
"There was no real idea at that stage of whether he had suffered any brain damage.
"My worst fear was Peter coming around from the coma and not being able to remember who me and Leo are."
In the UK, there are more than 30,000 out of hospital cardiac arrests each year and survival rates are low.
Fewer than one in ten patients experiencing a cardiac arrest will survive to be discharged from the hospital.
Michael Cooksley was one of the first paramedics on the scene and said: "I have been doing this job for 30 years and it is not often that I get to meet the patients after their medical emergency."