February 28, 2020 4.19 pm
This story is over 45 months old
Lincoln girl, 4, meets air ambulance pilot who saved her life
Her visit marked the official start of work at the new Lincolnshire and Nottinghamshire Air Ambulance HQ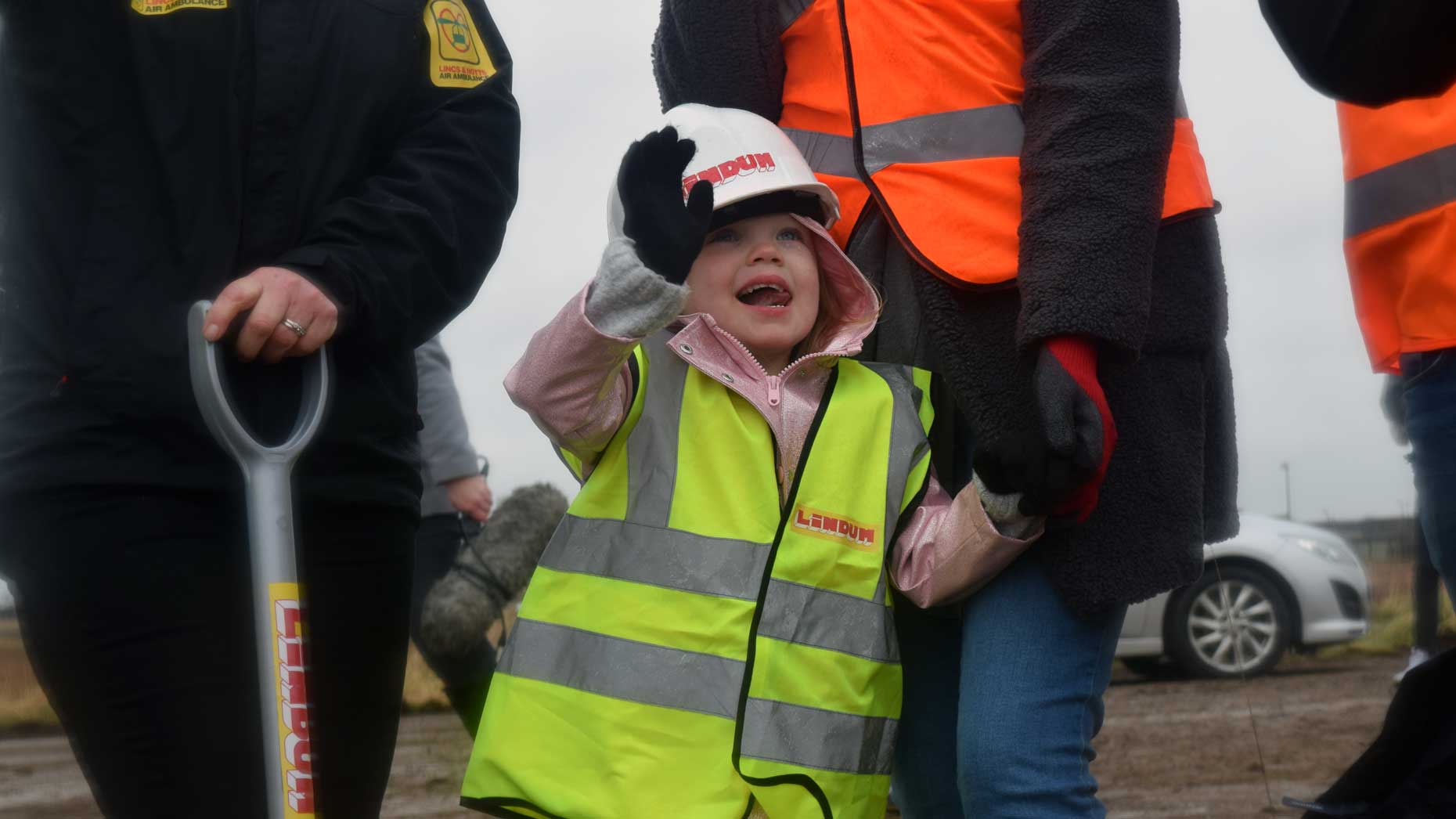 A four-year-old Lincoln girl met the air ambulance pilot who saved her life when the car she was in was crushed by a lorry, as the charity starts work on its brand new headquarters.
Ella Burgess-Wood was in the car with her family on the way back from her birthday celebrations on Saturday, September 21, on the A17 near Cranwell, when the crash happened.
People nearby tried to help and called the Lincolnshire and Nottinghamshire Air Ambulance, which was on the scene four minutes later.
They pulled Ella out and treated her there before they flew her to Queen's Medical Centre in Nottingham for further treatment.
She suffered a broken eye socket, cheekbone, leg as well as some internal lacerations.
Georgia Burgess-Wood, Ella's mum, credits the air ambulance team with saving her life and vowed to raise as much money as possible for the charity.
On Friday, Ella met the pilot who helped save her life as the air ambulance charity officially starts to build its new home just off the A15 Sleaford Road.
The new HQ will see charity staff, crew and helicopter all based under one roof. The facility will include a helicopter take-off and landing pad for both day and night operations as the charity moves to full 24/7 coverage early next year.
It will also have its own purpose-built hangar with space to enable on-site engineering, along with housing for the charity's critical care car.
Llewis Ingamells was the pilot on the day when Ella was involved in the crash and recalled the "absolute carnage" he saw.
He said: "Our crew quickly clocked Ella in a tiny child's seat. Everything changes when it's a child and all eyes go to them to make sure they're okay.
"She had suffered some quite serious trauma but she was so, so brave. It's the best part of the job when we get to see the patients we've saved."