Points for losing weight and winning games in new Lincoln football league
Leagues will also launch in Boston and Skegness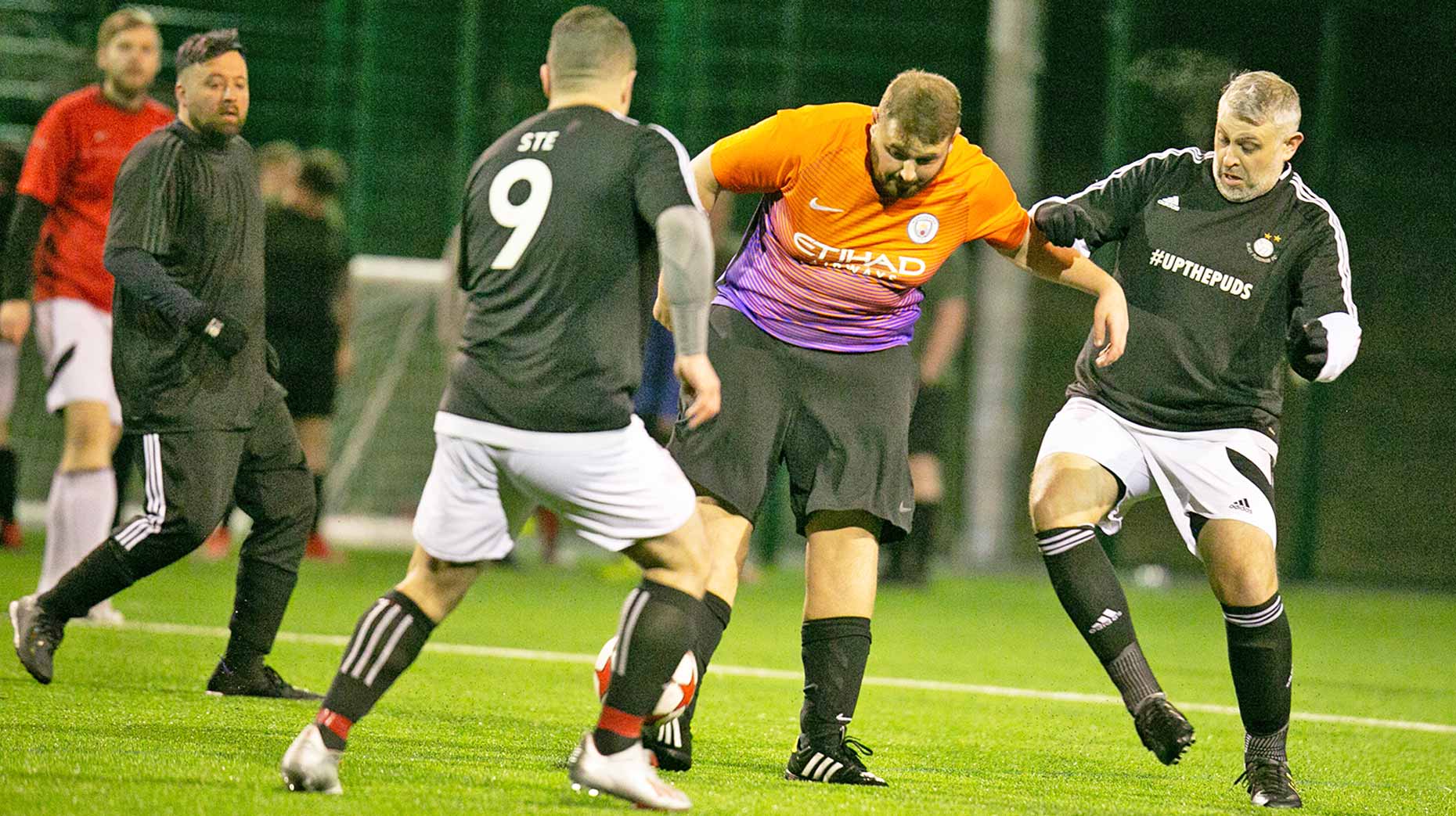 Three new Man V Fat Football Leagues in Lincoln, Boston and Skegness will help overweight men to shed some pounds in a competitive, enjoyable and social environment.
Man V Fat Football is an FA-endorsed initiative with an emphasis on losing weight and becoming healthier, with points not only awarded for winning games but also for losing pounds. The leagues are supported by the Lincolnshire Football Association.
One of the recently formed leagues is already up and running in Lincoln. It takes place between 8pm and 10pm on Wednesday evenings at Yarborough Leisure Centre.
Five teams are currently involved but there is availability for others to express an interest in joining.
A second league is starting at Peter Paine Sports Centre in Boston on Friday, February 21. Fixtures will take place on Friday evenings between 7.30pm and 9.30pm.
A Tuesday night league will launch at The Pavilion on Wainfleet Road in Skegness on March 10. It will take place between 8.30pm-9.30pm.
Click on the following links to register your place in one of the Boston, Skegness or Lincoln leagues.
For live leagues (those currently running), it costs £9.99 to register as a player, or £17.99 with a copy of The Man V Fat Weight Loss Manual (RRP £12.99). You then sign up to a league and pay £25-£30 per month depending on location – click here for more information.
For planned leagues (those which will become live once enough players have signed up) it costs £1 to register as a player. The payment is taken to reserve a place and when there are enough players to start the league the remaining £8.99 will be charged to register fully. Once the league starts, the monthly membership fee will kick in.
Jake Park, Football Development Officer at Lincolnshire FA, said: "We're absolutely delighted to have three MAN v FAT Football Leagues launching in the county this year. The league at Yarborough Leisure Centre is only in its early stages but has already been a roaring success and I'm confident the others will be just as popular.
"Losing weight can be an extremely difficult task but when a sport as popular as football in involved, everything seems much easier and more enjoyable. Players are weighed before games and extra goal bonuses are awarded for players who have lost the most pounds, so it becomes a real team effort which only helps to encourage commitment, both on and off the pitch."