Scunthorpe vet treats diabetic elderly dog with human medical technology
The dog returned to good health very quickly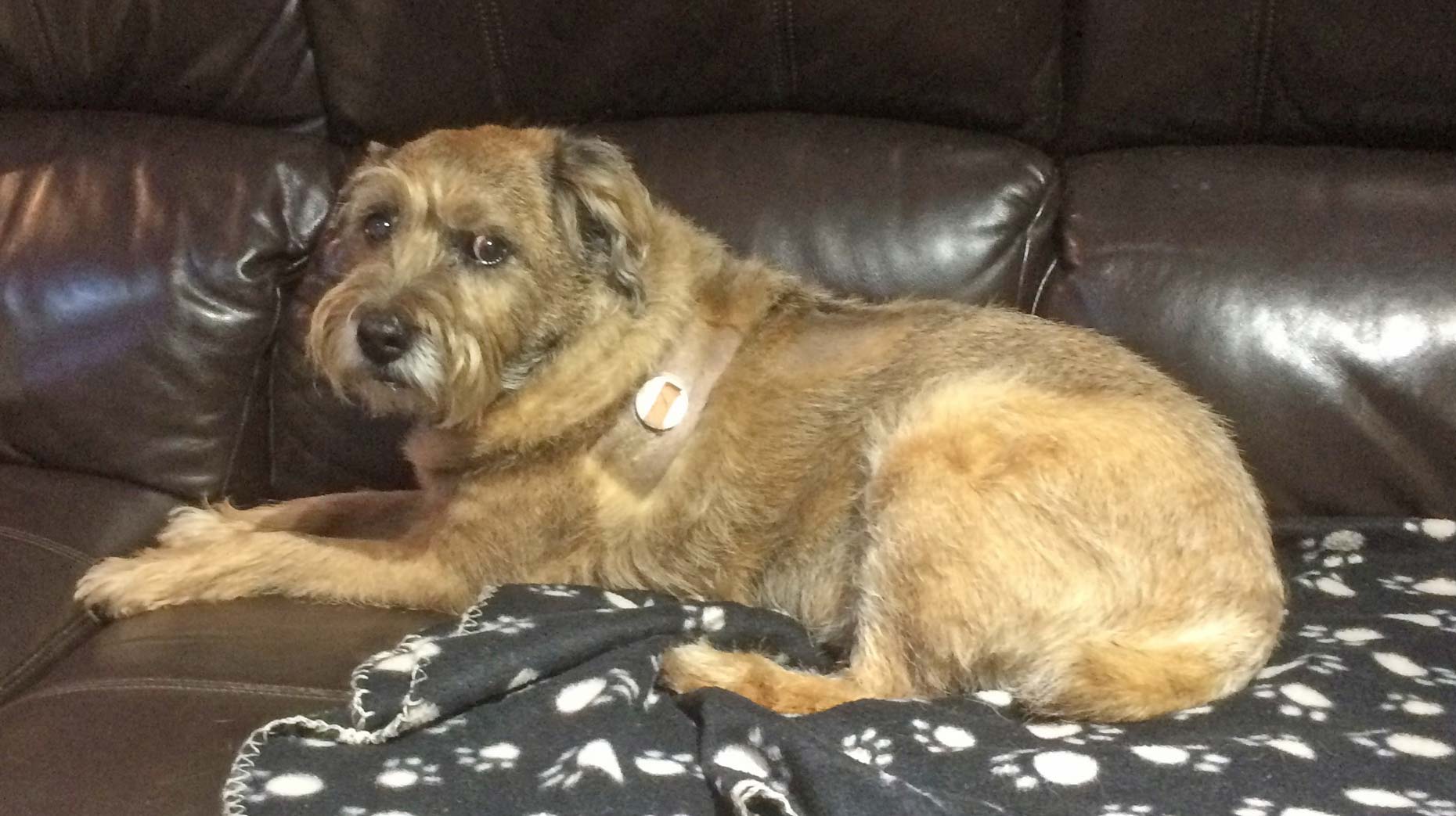 A vet in Scunthorpe used technology developed for human medical care to treat an elderly dog who was recently diagnosed with diabetes.
The veterinary team at Medivet Bottesford and Medivet Scunthorpe used glucose monitoring treatment on Rory, who is over 13-years-old.
The dog had a sensor installed, which scanned his blood and the vet received real time updates via a corresponding smartphone app that enabled more effective treatment.
Owners John and Zina Kelsey believed that Rory had a simple urinary infection and took him for a check-up at the Bottesford branch. The veterinary team suspected diabetes was the problem and carried out blood tests at the neighbouring practice Medivet Scunthorpe, which confirmed their suspicions.
Veterinary surgeon Dr Kiah Hann worked through various options with Rory's owners before recommending a hi-tec glucose monitoring system developed for humans called Frestyle Libre Sensor.
Dr Hann installed the sensor before Zina was able to scan the dog's blood within an hour. The data quickly proved vital as it was discovered that Rory's blood sugar was dropping a little too low at night, so his doses were adjusted accordingly.
Dr Hann said: "Recent advances in human medicine have devised 'flash glucose monitoring', where a sensor is implanted at the back of the patient's arm. Once installed, a simple scan from a smartphone is able to read the patient's glucose levels.
"This, in effect, means that we can keep an eye on the blood readings without extracting blood.
"While we know that there is currently a shortage of these sensors, it would be great to offer this technological advance as a routine standard of care for our new diabetes patients, once the supply issues have been resolved.
"We feel it will improve patient outcomes and help owners feel more in control of their pets' diabetes treatment."
Owner John Kelsey said: "As a family, we are not at all phased by technology, so as soon as Dr Hann suggested the monitor, we decided to give it a go to try and give back Rory his quality of life.
"We couldn't believe it was so simple to fit and as far as we know it's a first for the area. The important thing though is that Rory has returned to good health very quickly – and for that, we couldn't be more grateful."