February 3, 2020 5.18 pm
This story is over 28 months old
Tributes to speedway rider who lost mental health battle
He was a much-loved man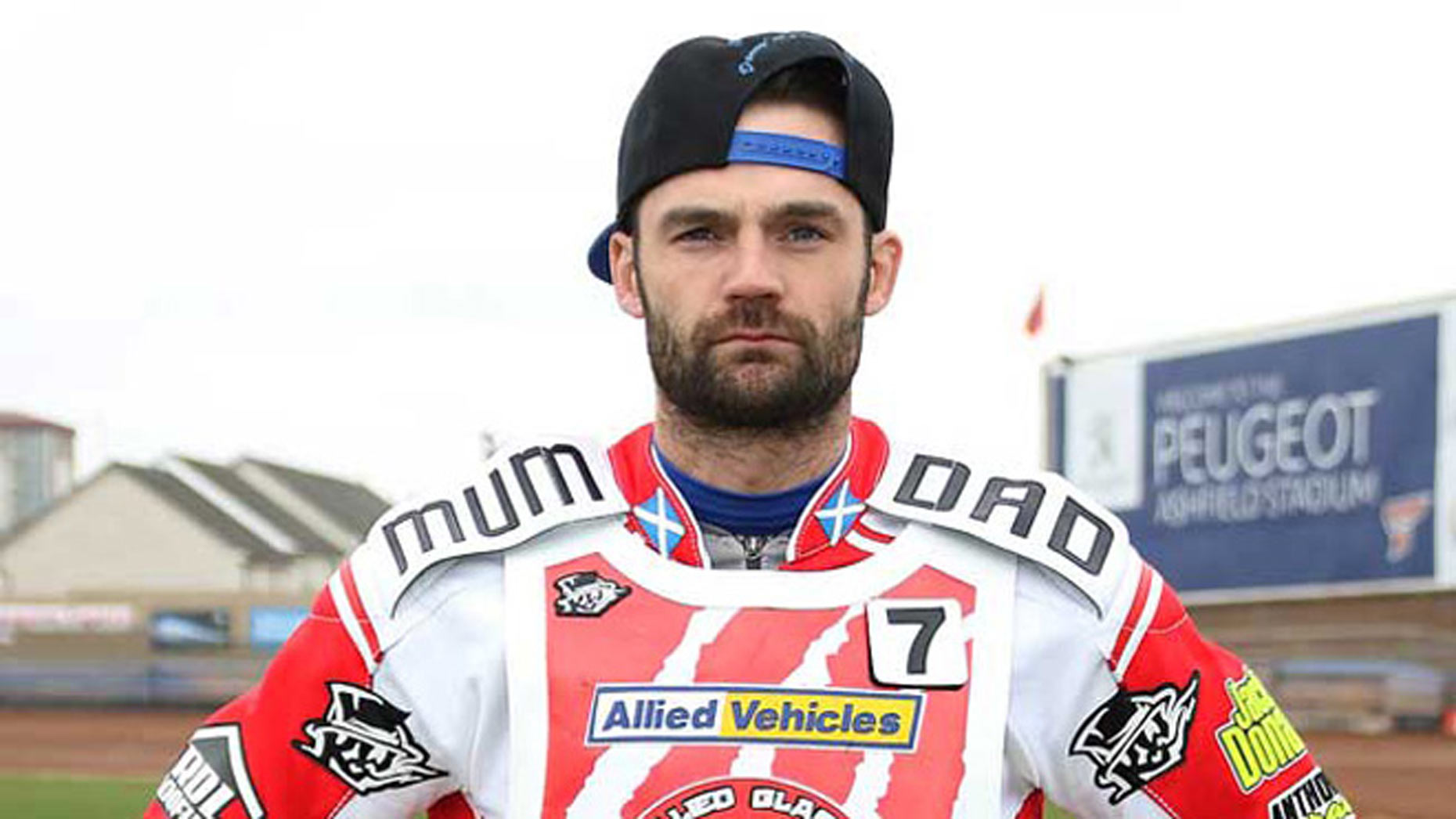 Family, friends and team-mates have paid tribute to a professional British speedway rider for teams in Scunthorpe and Ipswich after he lost his battle with mental health.
Danny Ayres, 33, who was born in Bury St. Edmunds, had been making preparations for the forthcoming season with his new club Ipswich in the Premiership and his return to Championship Scunthorpe.
After the announcement of his death over the weekend, a plethora of tributes have been issued from family, friends, team-mates and others connected with the sport.
"The people's champion"
Danny's partner Jodie Pledge posted a public emotional tribute on social media, describing him as a "people's champion" and also encouraging anyone who is struggling with mental health to open up about their problems.
She said: "It is with a broken heart I have to say that my soul mate, daddy to our two beautiful babies and your peoples champion, has lost his battle to mental health.
"Danny absolutely lived for speedway. That was the only place he was truly free, free from any troubles and cares in his mind.
"He absolutely adored his fans. It was his utmost joy to be your ballsy entertainer and riding that dirt line on the edge, #whoDAyreswins.
"When he rode on that track, he gave everything he could to bring you excitement and give you, his fans, the full experience of the Showman of Speedway!
"He absolutely thrived on that energy you gave him and for that, he truly loved you all. I know he would want to be remembered this way.
"I'm utterly overwhelmed by all of the support and kind words you have given to Danny, me, Lilou and Anaiya. Speedway is a huge extended family to us all, so please pull together and if any one of you are struggling with mental health issues, please, please open up and talk to someone. Anyone.
"Just know that you are loved and NOT alone. Rest in peace my Baby. I will miss you throughout my whole life. I promise to let our babies know what an absolutely amazing, incredible, crazy, fun and loving person you really were. Until we meet again…. Night-night my baby, you can rest easy now. Love you all."
"British Speedway is a sadder place"
Rob Godfrey, Chairman of the British Speedway Promoters' Association, said: "It's tough to take in, it's hard to accept and it's left us distraught.
"I can't begin to imagine what Danny's family are going through at this time. We've grown to love him and his family and we feel his loss greatly already.
"He was everything good about the sport. He was an entertainer, had time for every fan, never walked away from a photograph or autograph and I was so looking forward to having him at Scunthorpe this year, as was Chris Louis at Ipswich.
"He would put bums on seats. He was in contention for a reserve spot at the British Grand Prix in Cardiff last year after his British Final heroics, I've made no secret of that.
"This puts life in perspective. Life is precious and we need to make the most of it.
"British Speedway is a sadder place for the loss of Danny. I couldn't get my head around the news and am still struggling to do so.
"I send my love to his young family. It's truly heartbreaking. On behalf of the BSPA, we all send our sincere condolences at what is the most tragic and difficult of times."
Team tributes
Scunthorpe Speedway said: "The club is deeply saddened to learn of the passing of Scunthorpe rider Danny Ayres. Our thoughts are with his family and friends at this difficult time. Rest in peace, Danny."
Ipswich Witches added: "The club is deeply saddened to learn of the passing of Ipswich rider Danny Ayres. Our thoughts are with his family and friends at this difficult time. Rest in peace, Danny."
His team-mate at Ipswich Danny King posted a tribute on Twitter, which read: "Such sad news about Danny Ayres. He was a great bloke who I always enjoyed spending time with. He was a real character who was great for the sport. My thoughts go out to his family and friends. RIP Danny boy."
Mildenhall have postponed their "Meet The Riders" event scheduled for this weekend as they mourn the loss of their former captain.
Ayres rode for the Fen Tigers in the National League in 2018/19 and the club's co-owner Phil Kirk said: "Danny was loved by fans and management alike and was a true legend of this club. The connection between him and the fans was something very special and his total commitment to his local club could never be questioned.
"On a personal note it's very hard to take in, I have lost a mate and will miss our chats and his stories on our track walks. Speedway was a much better place with Danny around."