Uphill Lincoln student tower blocks rejected
Residents were not impressed with the designs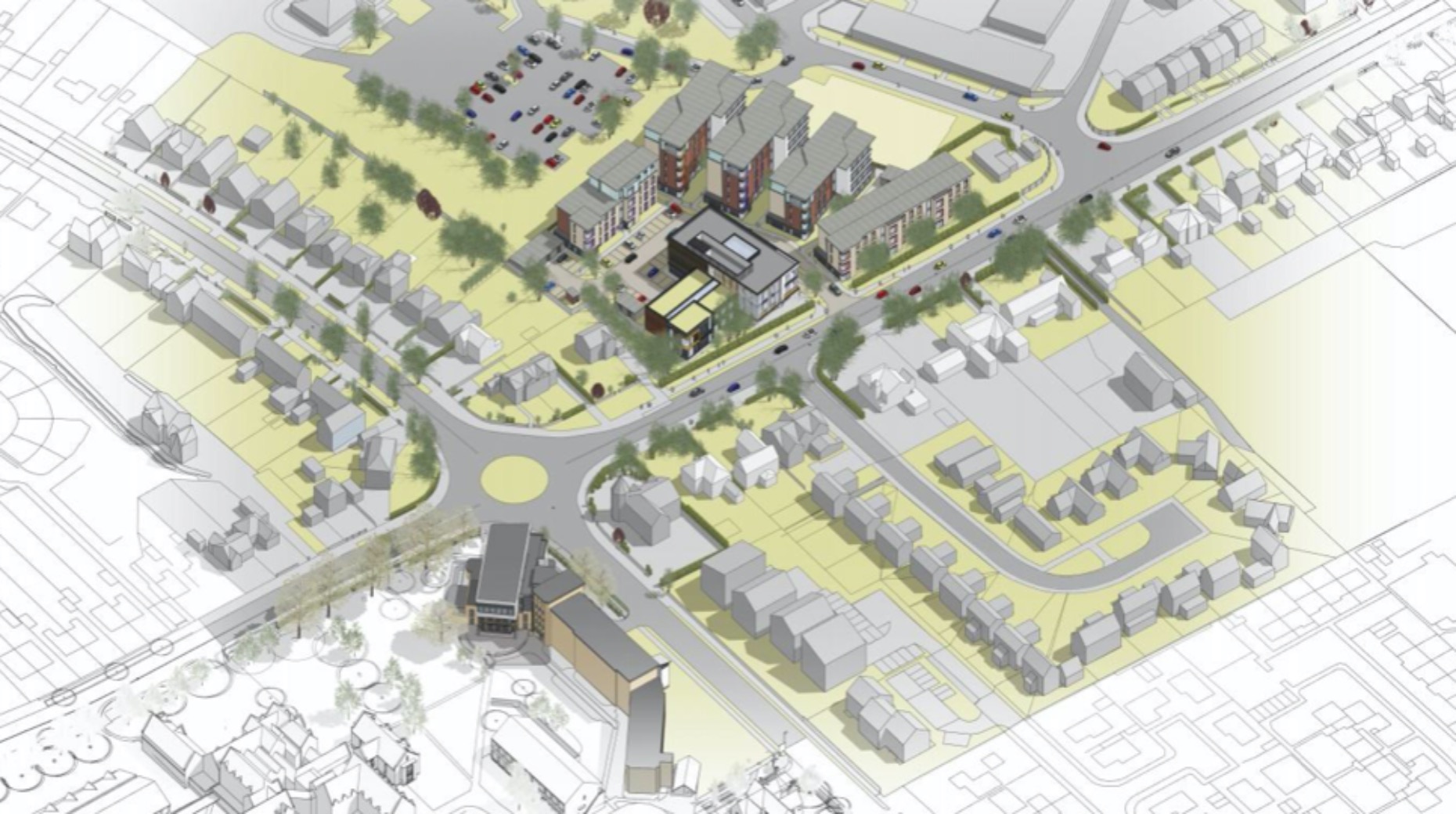 Residents were left relieved after councillors sent plans for a new 295-bed student accommodation and teaching facility in Lincoln back to the drawing board.
Bishop Grosseteste University lodged the proposal to City of Lincoln Council for the new facilities back in November.
It would have seen the university purchase unused land next to Yarborough Leisure Centre car park, off Riseholme Road, from the council to build the development.
But councillors said the accommodation blocks were too tall and refused the plan on scale and density grounds.
Jeremy Wright, who spoke on behalf of Lincoln Civic Trust and local objectors, said he hoped the university will think the plan through again.
"We would like to see the university go back and completely reconsider their proposal," he said.
"I'm sure they have several other ways of dealing with their requirements."
As part of the proposal, a range of three, four and five-storey buildings would be built for the new student housing.
The university said in its plans that the 295 bedroom accommodation would help to improve its housing offer.
The accommodation would have helped to meet the need for housing for first year students.
Meanwhile, a three-storey block was planned for teaching space.
The facility would have provided more teaching rooms and support space, as well as an on-site cafe.
40 car parking spaces were also included as part of the proposal.
Bob Walden, chair of the university's governing council, said the proposal was designed for the university to meet its objectives.
"We are trying to build the position that we have and improve the accommodation for our students," he said.
"At the moment, our students are dispersed through the community, accommodation is old and tired at best."
But councillors raised concern over the scale of the development and how it would impact on the local area.
Councillor Ronald Hills, member of the planning committee, said he did not object to accommodation on the site but felt the proposal was inappropriate.
"The whole site is over-development," he said.
"There is room here for accommodation, but it's not what is in front of us."
---
SUBSCRIBE TO LOCAL DEMOCRACY WEEKLY, our exclusive email newsletter with highlights from our coverage every week and insights and analysis from our local democracy reporters.