Hero Lincoln chef rustles up meals for NHS workers
Around 70 meals were sent out over the weekend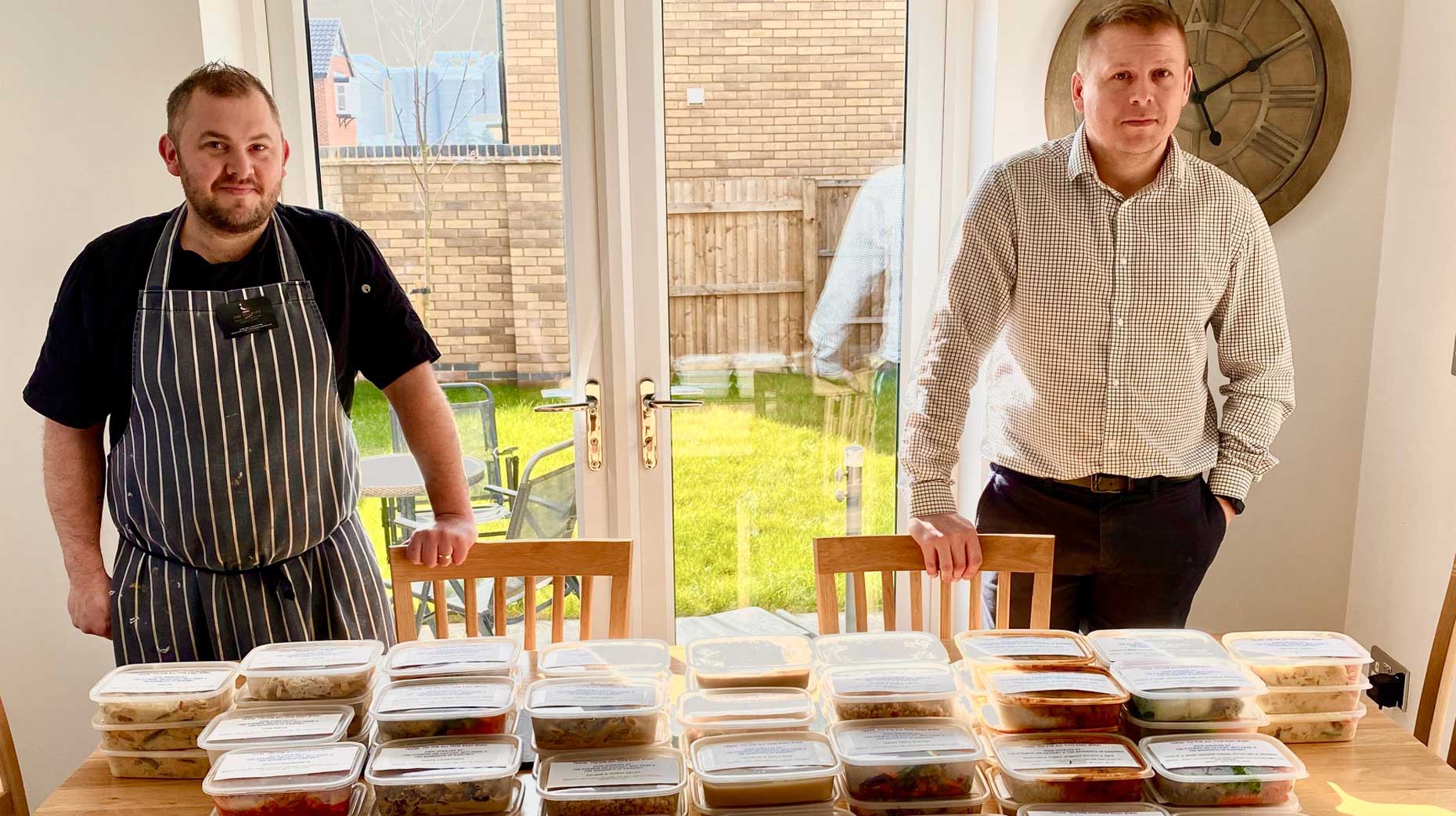 The head chef at a Lincoln pub is utilising his skills and knowledge of the industry to provide tasty free meals for local NHS workers during the coronavirus crisis.
Barry Liversidge, head chef at the Pyewipe Inn in Saxilby, and Laurance Cooper, who works in the Royal Air Force, are in charge of the project to help keep spirits up among the under-pressure health staff in the county.
Barry's wife Jody and Laurance's fiancé Gemma Hanson, who works for the NHS as an ambulance technician, are also assisting, with around 70 meals were sent out on on Sunday.
Gemma delivered them to the tri-service station on South Park in Lincoln and to the joint fire and ambulance station in Sleaford.
Meals so far have included chicken arrabbiata, salmon quinoa salad, pasta carbonara, roast dinners, vegetable pasties and BLT baguettes.
The deliveries will continue every few days as Barry wants to keep spirits up within the NHS whilst he is out of work.
He told The Lincolnite: "When you've been seeing on TV and reading in the news about people trying their hardest to help, and me being in the trade, I wanted to use my skills and knowledge to try and provide a nice service to keep them going and put a smile on their faces."
Food donations were received by the Pyewipe after its closure on March 20 and from Moy Park and the villagers of Bardney. Due to social contact advice, houses are being used to cook and store the food, and any waste is being sent to a local animal rescue centre in Bardney.
Barry added that with any food people donate he can try and come up with further meal ideas to send out to NHS workers, which he aims to keep doing for "as long as possible". He is also asking for donations of sealed plastic clean tubs, silver foil trays and sandwich bags – anyone able to help is urged to call him on 07768928528.
Cooking for our NHS heroes
Meanwhile, Jessica and Holly Dunkley, who are aged eight and four, baked 24 cupcakes with their mother Beth for staff at Lincoln County Hospital's A&E department to thank them for their amazing dedication during this difficult time. The cakes were delivered via their neighbour who works at A&E.
Father Chris Dunkley, who originally came up with the idea, said: "Even though they're quite young and don't really understand all of this, it's still very heartwarming to hear how much they want to help and we are proud parents."