March 20, 2020 3.16 pm
This story is over 44 months old
How to keep calm and carry on as schools close across Lincolnshire
Everything you need to know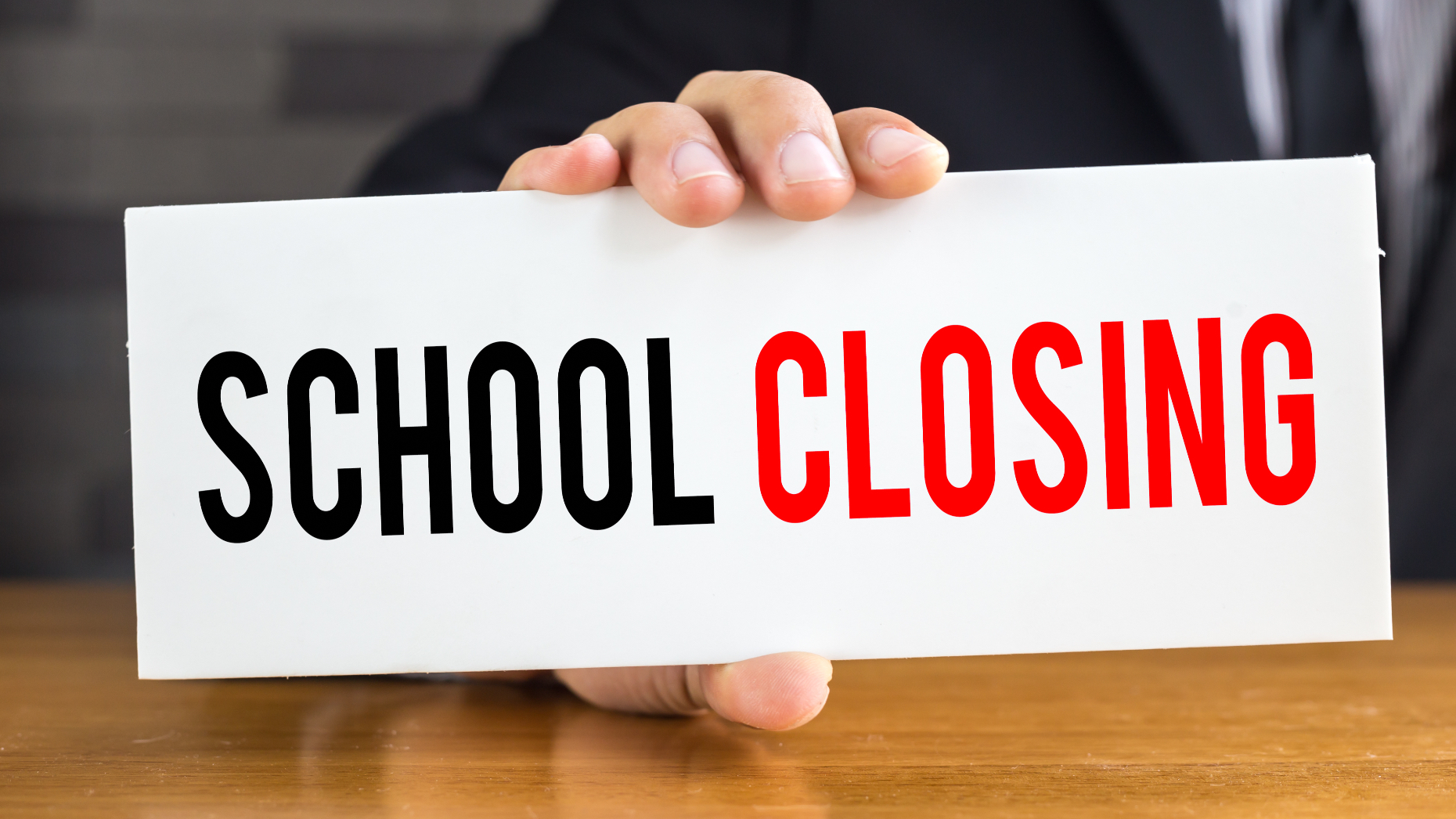 It's the final day of school, indefinitely, for thousands of pupils across Lincolnshire. As the unprecedented move by the government sinks in, families, workers and vulnerable communities will be forced to quickly adapt.
Here's what you need to know about school closures in Lincolnshire:
How it will work
From Monday, schools will remain open only to the children of parents classed as 'key workers' without home childcare (detailed in full below) and some children with special health care needs
Gates will shut at all schools, nurseries, sixth forms and colleges in the UK from the end of play on Friday, March 20
They will be closed until further notice. There is no indication at the moment of when the school term might resume
Child care should not be arranged with elderly residents and kept within the household where possible
No exams will take place in the current academic year. A Levels, GCSEs and other qualifications have been cancelled, but the government has said Ofqual will award a grade 'which fairly reflects the work they have put in'. There will also be an option to sit an exam early in the next academic year. For the latest details on exams, click or tap here.
Many Lincolnshire schools have been preparing home education provisions and may send packs and resources home with students
For parents with children under five, activities and resources can be found on the Hungry Little Minds website
Schools and childcare providers have been asked by the government to look after critical workers' children and vulnerable children through the Easter break. More details of this are yet to be set
If key workers' children can be looked after at home, they should be. There is no requirement to send them to school
Parents should do everything they can to ensure children are not mixing socially. They should observe the same social distancing principles as adults
Social workers will help determine the best options for vulnerable children – those who have a social worker or an education, health and care (EHC) plan
If your school is implementing a full closure, you can contact your local authority, which will redirect you to a local school that your child can attend
Free school meals
Parents, teachers, councils and volunteers will mobilise to ensure that children who rely on free school meals do not go hungry.
Schools and colleges have been advised to provide meals or vouchers to children eligible for free school meals. They have been told they will be reimbursed by the government.
A national voucher system is expected to be put in place soon.
Lincolnshire County Council has advised that schools contact their catering teams and providers to see if they can prepare meals or food parcels that can be collected or delivered to families.
Although further details are yet to be drawn up, schools will also be able to order vouchers directly from supermarkets or shops in their communities, which can be emailed and printed or posted to families.
See more about the plans and who is eligible on Lincolnshire Reporter here.
Also read The Lincolnite's feature on community groups helping to provide vulnerable people with food and supplies in the city.
Am I a key worker?
Parents whose work is critical to the COVID-19 response include those in a number of key sectors. The full government guidance on key workers is as follows:
Health and social care
This includes but is not limited to doctors, nurses, midwives, paramedics, social workers, care workers, and other frontline health and social care staff including volunteers; the support and specialist staff required to maintain the UK's health and social care sector; those working as part of the health and social care supply chain, including producers and distributers of medicines and medical and personal protective equipment.
Education and childcare
This includes childcare, support and teaching staff, social workers and those specialist education professionals who must remain active during the COVID-19 response to deliver this approach.
Key public services
This includes those essential to the running of the justice system, religious staff, charities and workers delivering key frontline services, those responsible for the management of the deceased, and journalists and broadcasters
Local and national government
This only includes those administrative occupations essential to the effective delivery of the COVID-19 response, or delivering essential public services, such as the payment of benefits, including in government agencies and arms length bodies.
Food and other necessary goods
This includes those involved in food production, processing, distribution, sale and delivery, as well as those essential to the provision of other key goods (for example hygienic and veterinary medicines).
Public safety and national security
This includes police and support staff, Ministry of Defence civilians, contractor and armed forces personnel (those critical to the delivery of key defence and national security outputs and essential to the response to the COVID-19 pandemic), fire and rescue service employees (including support staff), National Crime Agency staff, those maintaining border security, prison and probation staff and other national security roles, including those overseas.
Transport
This includes those who will keep the air, water, road and rail passenger and freight transport modes operating during the COVID-19 response, including those working on transport systems through which supply chains pass.
Utilities, communication and financial services
This includes staff needed for essential financial services provision (including but not limited to workers in banks, building societies and financial market infrastructure), the oil, gas, electricity and water sectors (including sewerage), information technology and data infrastructure sector and primary industry supplies to continue during the COVID-19 response, as well as key staff working in the civil nuclear, chemicals, telecommunications (including but not limited to network operations, field engineering, call centre staff, IT and data infrastructure, 999 and 111 critical services), postal services and delivery, payments providers and waste disposal sectors.
For further details about school closures during the coronavirus outbreak, visit the guidance pages on the government website here.
Follow all Lincolnshire coronavirus news on the live blog here.