"I was told to lie by the Lincoln coronavirus pod doctor"
She wanted an inhaler for her asthma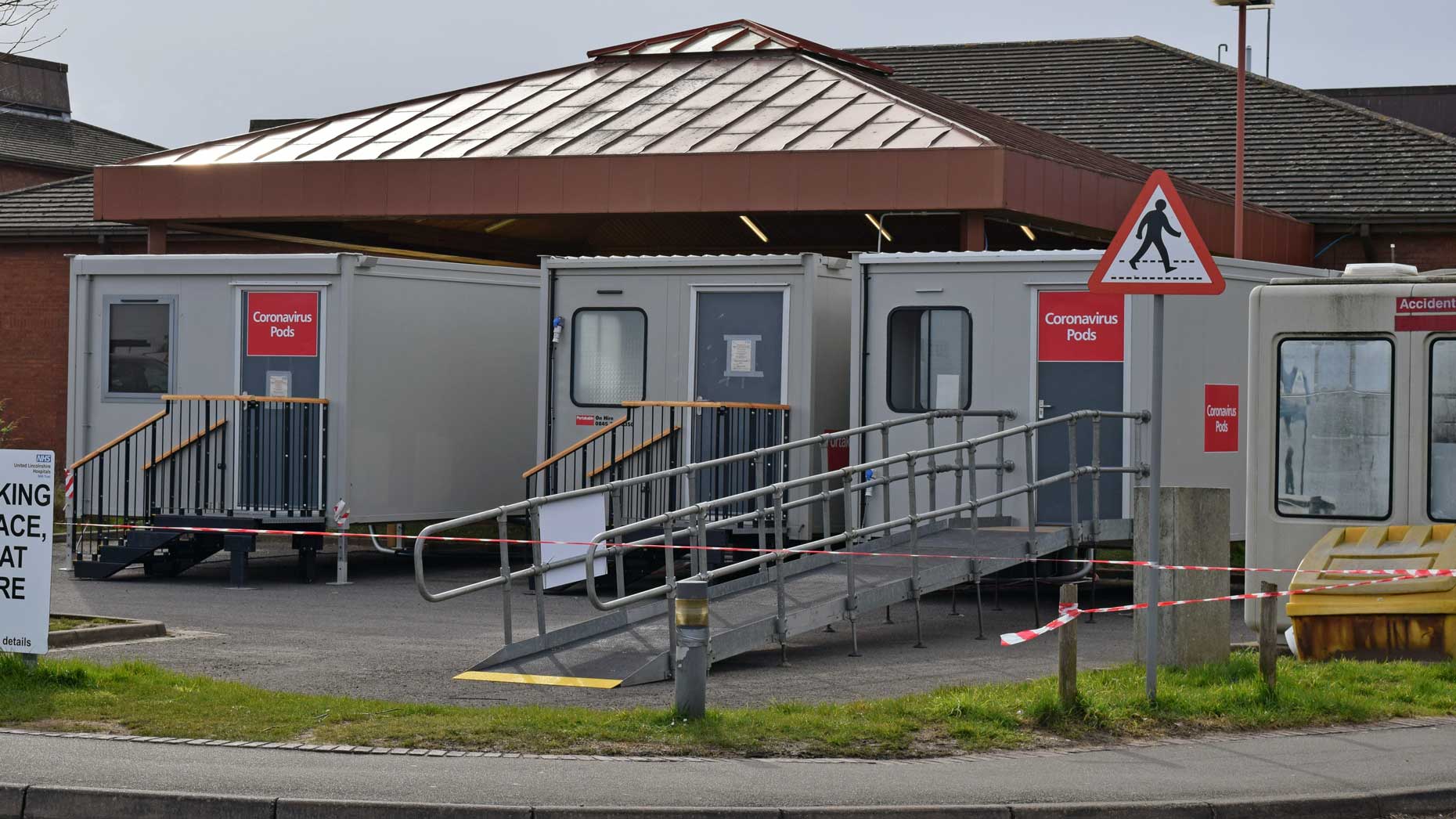 Another person came forward to The Lincolnite to tell of their experience in the coronavirus pods at Lincoln County Hospital. This second case told us that one of the doctors allegedly told her not to mention her possible COVID-19 infection in order to obtain an inhaler.
The woman in her 30s, who wishes to remain anonymous, was at Lincoln County Hospital on Friday, March 13. Also at the weekend, another man in his 20s told The Lincolnite about his experience in the coronapods in Lincoln, where he was not tested, despite showing symptoms.
Below is the woman's account in her own words, slightly edited and anonymised.
"I had a temperature of 39.5C, my dry cough had worsened and I had developed shortness of breath. I went on the NHS direct website and it just tells you to self isolate, no further support. I phoned my GP and asked if they could prescribe an inhaler (I have mild asthma and don't use an inhaler regularly as I haven't needed to). My GP advised me to call 111, so I spent my whole morning fruitlessly trying to get through.
"I phoned the GP back and the on-call doctor advised that I go to the coronavirus pods at Lincoln County Hospital to be assessed and they can issue an inhaler. The pod is an empty cabin with a chair and phone. The pod smelled strongly of fresh paint and caught in my throat. There was no hand sanitiser in the pod.
"You are instructed to phone 111. I phoned the number, actually got through quite quickly, was advised to self isolate. I reiterated why I'd been sent to the pod, she spoke to her manager and I was advised to call the hospital switchboard.
"When the pod attendant checked on me, he said the advice I'd been given was incorrect. He left to get a second opinion.
"Someone new came to the pod and asked if I'd phoned 111 yet. She didn't know my history. I explained everything to her. She asked me my name – the first person to do so – and wrote it on the back of her hand in biro… at least I'll be able to tell if she is washing her hands properly, I thought.
"Despite explaining who sent me and what I was there for, the new person seemed to not understand me at all. She said (paraphrasing a little) "you're not on the floor with your breathing, that's when I'd send someone to help you" and "I have asthma too, you know," and "they haven't made a cure for coronavirus if that's what you're here for," as a way of justifying why she clearly thought I was a time waster, a hypochondriac and an idiot. She left after that.
"The first person never returned and there was no follow up to his query about calling the hospital switchboard. I continued to wait.
"Finally a doctor came in. He was the first person to be wearing a mask. He didn't know my name, didn't know my history. I explained everything again. He said I could get an inhaler but would need to be logged into the system to obtain a prescription through the hospital pharmacy.
"He advised me to walk into A&E reception, tell them that my asthma had returned, I couldn't see my GP and I needed an inhaler. He told me very directly not to tell them my history or that I'd been sent there from the coronapod. In his view, without any checks or tests, I was not a coronavirus risk.
"By this point I had been in the pod for 2 hours with each interaction taking 5-10 minutes.
"Bewildered, I went to A&E and the first question the receptionist asked on arrival was do I have a temperature. I don't do lying, so said yes, she checked my temperature immediately and told me to go to the pod. I was so glad that she was taking her job seriously. I think I was a second from bolting out of the door anyway, as I knew his advice was irresponsible but he'd said it with such authority, it brokered no argument.
"I didn't return to the pod. I cried, out of frustration and exhaustion, and I went home.
"As I'd tried to express to the health care professionals, surely it would have been better to provide me with an inhaler as a preventative measure, rather than risk my breathing getting worse and being admitted to hospital? Why wasn't the doctor able to book me in and arrange a prescription from the pod? Why oh why did he try to fob me off to A&E? And why was he so complacent about the risk of me going into the hospital? What is the purpose of the coronavirus pods?
"The government have declared that now we're in the delay phase they're only testing people in hospital, not even those in the coronavirus pods. Anyone with a dry cough and/or a fever, for any reason are effectively on their own unless they become so seriously ill that they need to be admitted to hospital. There is no attempt at diagnosis or treatment, or even recording you exist."