Is this Lincoln village road the worst in the county for potholes?
The council has spent over £14,000 over the past six years but it's not enough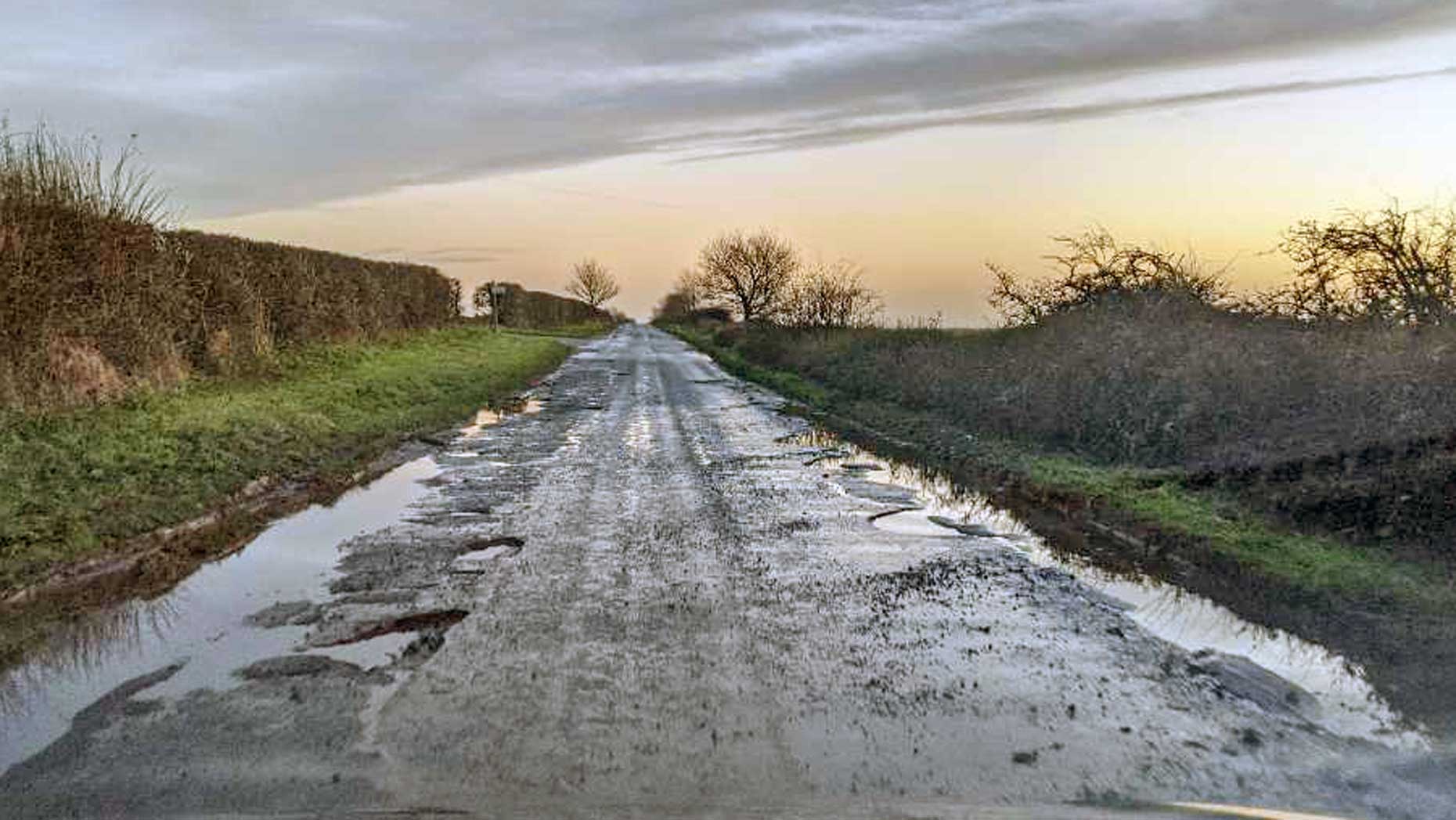 A road that links a Lincoln village to the A15 could be the most complained-about, potholed highway in the county, with locals calling for a ban on lorries.
Dunston Heath Lane is a relatively small stretch of road that connects the A15 to the B1188, close to the village of Metheringham.
One of the local villagers got in touch with The Lincolnite asking whether he could nominate it as the worst road in the whole of Lincolnshire.
If you know of any roads in a worse state then contact a reporter on [email protected] or call 01522 837264.
From April 2014 to April 2019, Lincolnshire County Council has carried out 39 repairs on that stretch of road at a cost of £14,400.
However, recent pictures from the county council's own road repair reporting site reveal that the problem is far from fixed.
One of the more recent reports said there is a 100-metre stretch where cars 'need to drive in the middle of the road to avoid potholes.'
Local Paul Rogers echoed those concerns when he told The Lincolnite: "I would like to nominate Dunston Heath Lane as the worst road in Lincolnshire."
He believes that lorries are exacerbating the problem and called for the road to only be used by cars or light vehicles only.
When The Lincolnite challenged Lincolnshire County Council on Dunston Heath Lane, they said that the recent adverse weather has been a major contributor.
Councillor Richard Davies, the executive member for highways, said: "We are aware of the issues and currently have a gang on-site repairing potholes along this stretch of road.
"This work should be complete early next week.
"The continuous wet and frosty weather last autumn into this winter has been a nightmare for the roads, and we are inevitably seeing more potholes than usual as a result.
"Although we have people actively inspecting our highways, with 5,500 miles of road to maintain, it's impossible for our officers to be aware of every single issue at any one time.
"So we actively encourage people to get in touch when they find a pothole or other defect by reporting these via fixmystreet.lincolnshire.gov.uk or by ringing 01522 782070."