March 16, 2020 5.13 pm
This story is over 44 months old
Lincoln man isolated in lockdown Italian "ghost town"
He is blogging about his experiences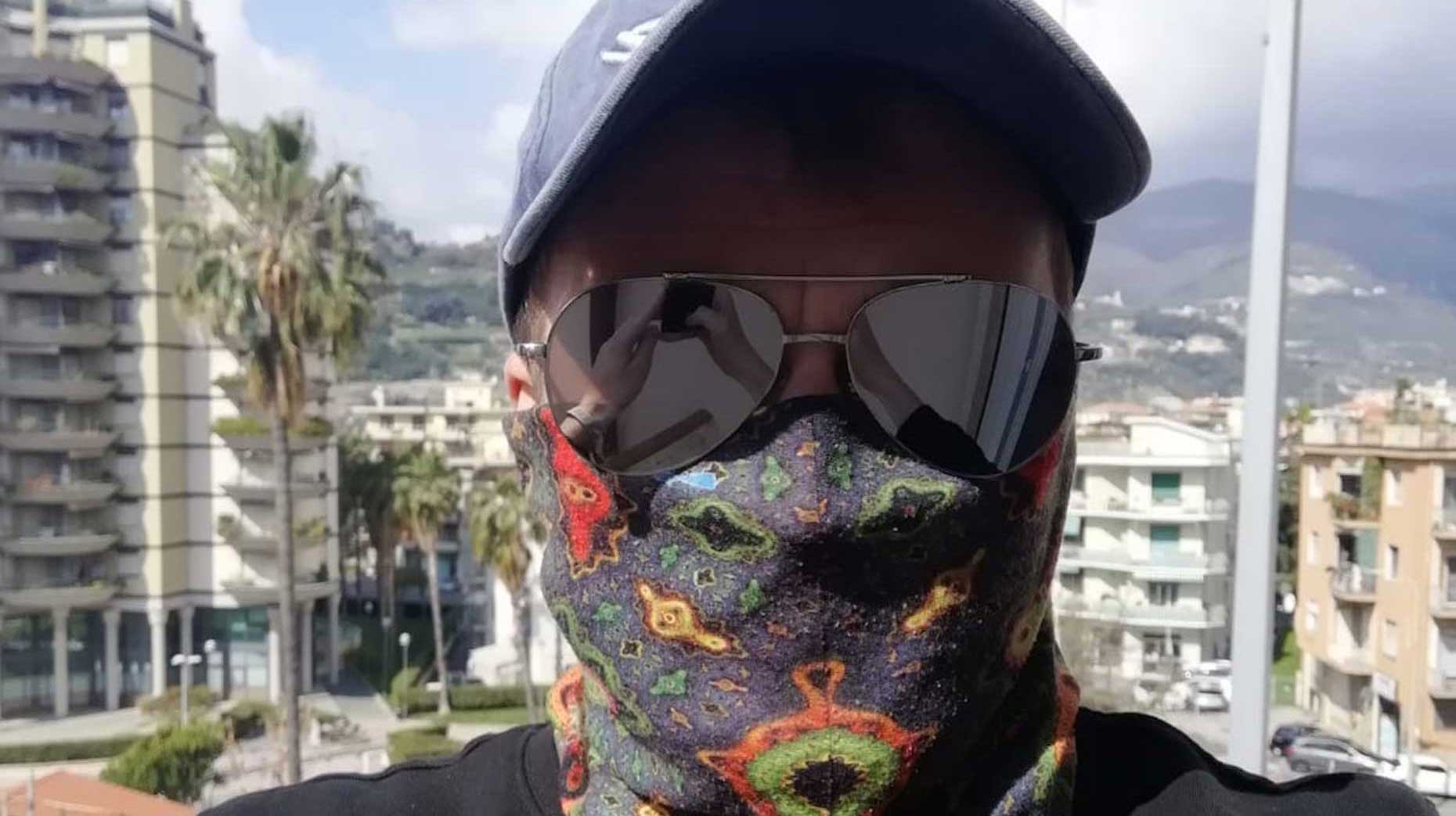 A 26-year-old Lincoln man living and self-isolating in a "ghost town" in northern Italy says he is trying to stay positive amid the coronavirus outbreak, but is concerned for friends and family back home in the UK.
The situation in northern Italy is among the worst in Europe, with the death toll increasing to 1,809 on Sunday – a rise of 368. Although he acknowledges the situation could get worse and the death toll makes bad reading, Ryan Stevenson told The Lincolnite he feels safe in his town.
Ryan, who is in his fourth day of isolation in his Italian apartment, has been living in northern Italy for around 20 months and is currently based in the area of Arma di Taggia, which borders the lockdown area of Lombardy, and also Nice in France.
Ryan has been using his time creatively to blog about his experience. He also recorded the first episode of a daily podcast on Monday to try and highlight what the situation is really like, including supermarkets handing out plastic gloves, which are mandatory upon entering.
He said he could have flown back home to England, but chose to stay where he was to avoid risking passing anything on to any family.
Although he hasn't shown any symptoms of coronavirus, he previously passed through areas such as Lombary and Veneto before the outbreak first hit. They are now among the lockdown areas so he is taking extra precautions as he believes the lockdown is likely to be extended.
Schools and social spaces including bars have closed, with only things like supermarkets, hospitals and pharmacies still open.
Ryan said: "I am not worried or scared for myself and in the town I have everything I need, but I am concerned for people back home and elderly relatives and those with pre-existing conditions.
"Police are in the area 24/7. We can leave the house and I've been on a few runs, but you can't leave in a group or you risk getting a €200 fine on the spot.
"People in self-isolation are taking it seriously here and it's like a ghost town. In Lombardy and Veneto it is even stricter with military presence.
"In Italy, I would've thought we had already seen the worst and it was a case of getting over it, but I'm not sure we've even seen the worst here yet."
Ryan works as the head of department for a teaching company called BELL – Beyond English Language and Learning, who recruit teachers and actors to teach English and deliver shows to foreign students.
Since the coronavirus outbreak some staff have been sent back to the UK, who have all since arrived home safely. The firm, who are expected to be shut until at least towards the end of March, also produced a live stream English show on YouTube for the students.
Ryan also praised the more "honest and supportive" approach taken by the Italian government with very specific information and regular updates.
However, he doesn't feel the UK government is doing enough, adding: "The UK appears to be standing still and I think schools there should be closed as they are a hot bed for spreading things. Social gatherings should also be discouraged and these little measures need to be adopted sooner rather than later."
Back in Lincoln
Ryan's grandparents Stewart and Mary Kerrison live in the Riseholme area of Lincoln. They are both in their 70s and have underlying health conditions, which puts them in the most at risk group for coronavirus.
Stewart said: "I think people are over reacting, but I also think they are doing the right thing being careful.
"I have got a heart condition so that would put me in a bit more risk, but my wife has a chest problem so I am more worried about her.
"We have both been to check-ups at the hospital in recent weeks, but I do wonder why they were needed given the current situation.
"I think general appointments and for medication could be done over the phone, but I understand people with more urgent things do need to be seen.
"We are not really self-isolating, but we are being careful and not doing anything unnecessary or making unnecessary journeys."
---